My Trip To Nepal: Explore The Most Beautiful, Safe And Homely Tourist Destination In The World
One of the best things about vacations is that you get a chance to explore new places and learn about them.
The same can be said for your trip to Nepal, which will not only provide you with amazing adventure but also with opportunities to explore its rich culture and history.
Just imagine, a tropical island and a wide blue sea surrounded by snow-covered Himalayan peaks, swirling clouds moving slowly with the air turbulence, and as you move along with your paragliding gear strapped on, the wind blows you upwards, making you feel like an eagle. Isn't it as if you're standing in heaven? Yeah, that's Nepal for you.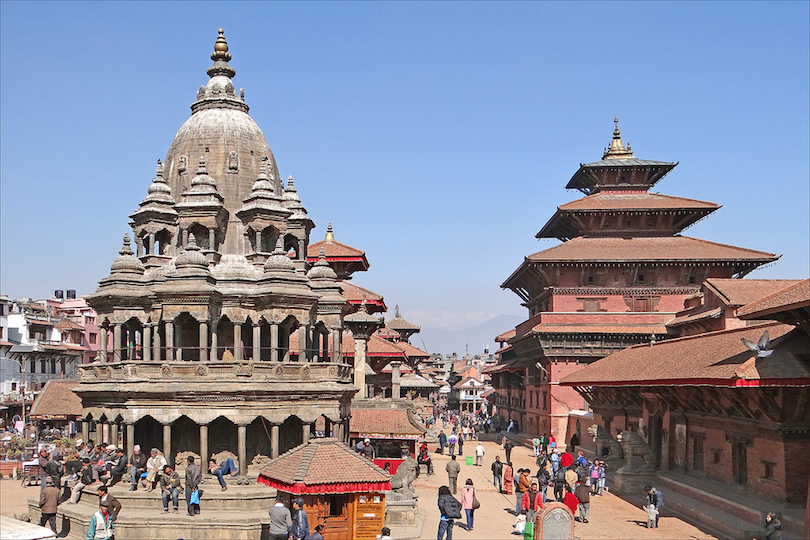 It witnesses lakhs of tourists every year, and the reasons are endless. Two years ago, around 230,000 tourists arrived on the land of Nepal to explore the various aspects that make this country beautiful. It's one such place that a traveller can't resist visiting.
Reading some "My Trip to Nepal" stories will make you realize why people keep coming to this country. From mountaineering to hiking, diverse culture, tasty delicacies, temples, and many more things are there to experience. With these in mind, here's how you can make the most of your trip to Nepal.
End Your Search for Peace Here.
Are you looking for peace in your life? Have you been searching for a place that could provide you with inner peace?
If the answer is yes, look no further than Nepal. It's one of the most beautiful countries in the world, and it has a lot to offer to people who are searching for peace. The best thing about this country is the number of temples.
Picture yourself exploring the great wonders of this wonderland, such as sitting in the Boudhanath temple or visiting the Birthplace of Lord Buddha.
You will truly feel lost in the world of Nepal's tranquillity. After visiting the temples, you can go to the Sagarmatha National Park, Chitwan National Park, Phewa Lake, and much more.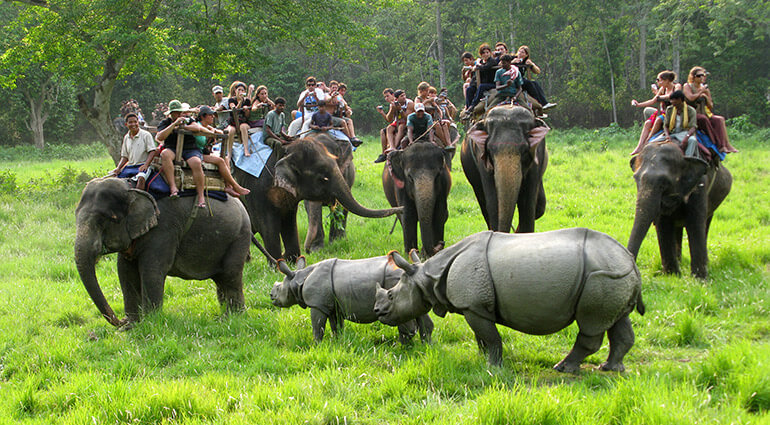 The best guided tours of Nepal Tour Team Guide are available to take you to such peaceful tourist destinations.
We offer numerous Nepal Tourism Packages so that you can have a memorable time as per your time constraints and budget. This will be another remarkable thing to mention in your My Trip to Nepal.
Meet the lovely Nepalese
How can you forget about meeting new people on the journey? To know Nepal closely, it's important to have a conversation with people who have been there a long time.
In fact, the Nepalese people are a significant element that can't be missed on someone's Nepal Tour. If you're planning a trip to Nepal on your holiday, you should always go to meet people there.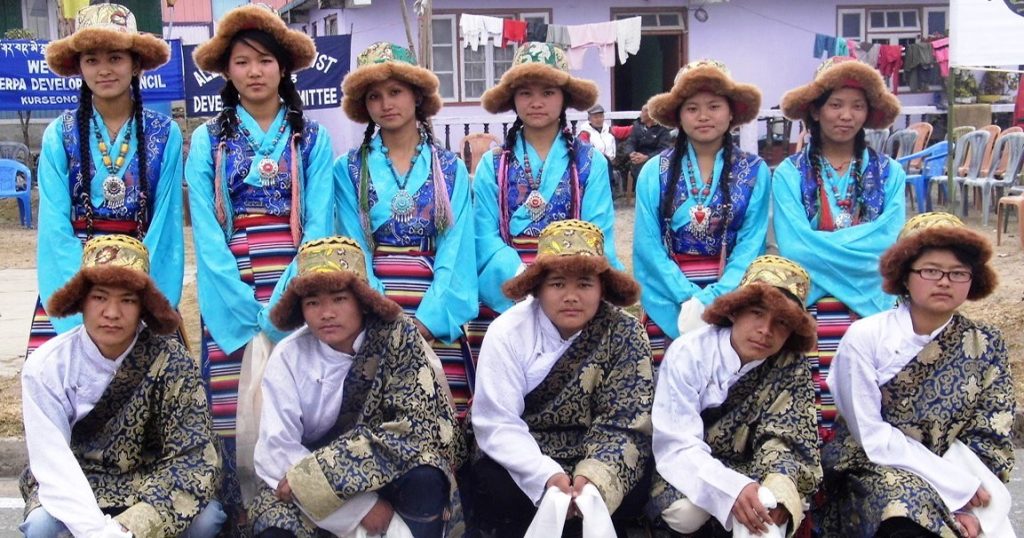 The kind of heart-touching experience that you will get from them will make everything else unforgettable for you.
Undoubtedly, having them in your My Trip to Nepal experience might help you remember the people you met on the journey. It's possible that you will get the chance to meet them again on your next Nepal Trip.
Taste the Nepali food in Nepal
Nepali food imbibes the culture and taste of the entire country. Starting with the Dal bhat, which is a popular stable there, and then comes the yomari, thukpa, Choila, tongba, Gundruk, and so on.
Yomari is considered the festival food of Nepal. It is only cooked during the Yomari Punhi festival. This festival falls in the month of November or December.
Fall in love with the Thamel region's unique dish, Dhindho or Dhido tali. It's inspired by Tibetan and Chinese cuisines. The taste feels amazing, so never forget that controlling your craving for long is impossible.
Another variety of Nepalese food culture is the Tibetan hot beer. It's a completely millet-based drink. If you love to savour the Indian pani puri in its Nepalese form, then it's also available in the main city region of Kathmandu.
Adding these to your My Trip to Nepal memory will keep reminding you of some of the best tastes of Nepalese food.
Have All the Fun Here
You can choose to do plenty of activities such as Paragliding, Bungee Jumping, hiking, trekking, river rafting, and more.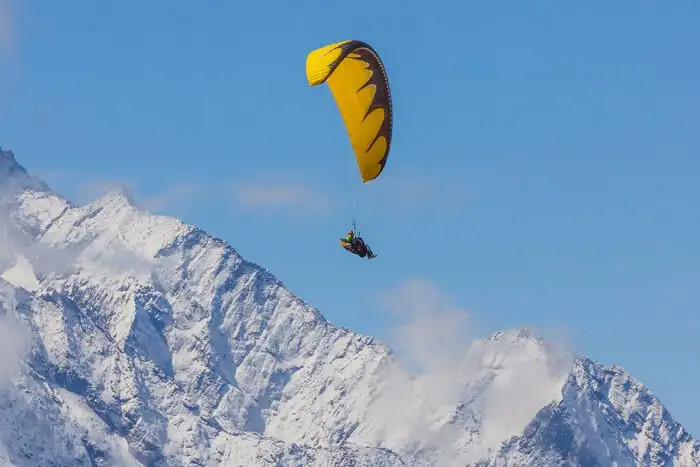 So, your journey is not going to fill your stomach and My Trip to Nepal experience only but will also provide you a lot of fun.
Why do you need a Nepal Tour and Trekking Agency?
Not knowing about Nepal before going there can cause some trouble, such as deciding which route to choose and which attractions are essential.
So, it's better to choose a tour agency in Nepal that has the idea of everything. Your Nepal tour depends on the Nepal Tour Trekking Agency you choose.
So, if you want to see some unique historical and modern sites there, your first step is to choose an ideal trekking agency.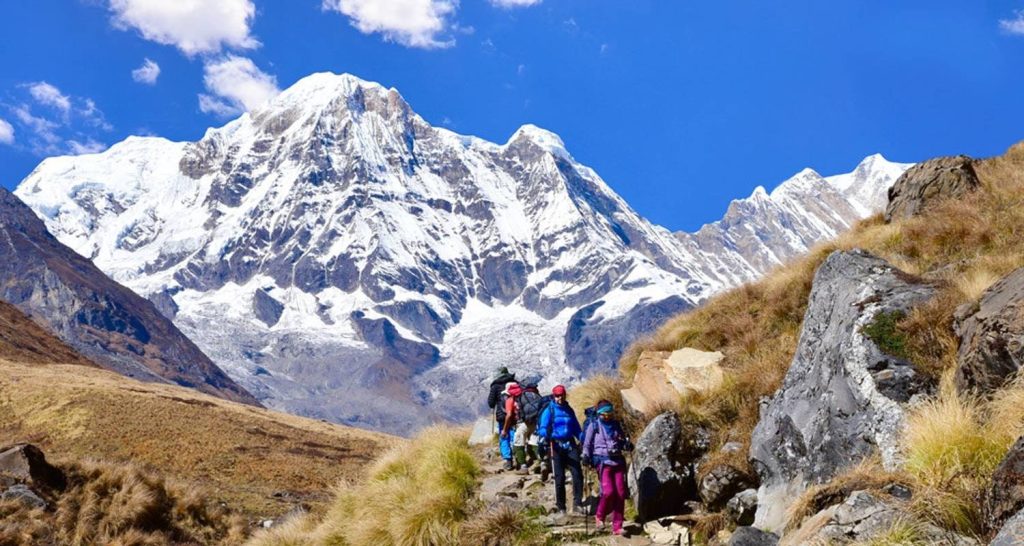 Whether you're planning on going solo or with a group, Nepal Tour Guide Team Trek & Expedition can help you to make your trip to Nepal as awesome as you want it to be.
With our help, you will be able to choose the best trek out of hundreds of options. This way, you know you're hiring the best guides, porters, and more skilled staff that are completely safe to do your trek.
If you just want to tour around the capital city, contact us and get the best transportation services that will get you around in comfort and style.
You can also taste the Nepali food that makes you crave more and more. Perhaps, adding this to your "My Trip to Nepal" diary will keep all the moments refreshed for you.
Other Articles From tourguideinnepal.com:
Let's Go to Nepal – Nepal Tour Guide Team
Do you want to have a great lifetime experience of "My Trip to Nepal"? Exotic, untouched by time, with an inner peace that can truly be felt, Nepal shows you there really is some heaven on earth for all. For those who want to feel it and get lost in the world of serenity, it's the perfect place for travellers.
For the trekkers and the mountaineers, it would be right to go there with a tad bit of planning and some information at hand to visit there with ease.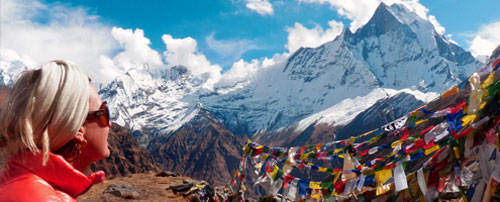 You will explore and experience the culture, colours, and traditional way of life and not miss anything by choosing the Nepal Tour Guide Team.
We offer you the opportunity to trek in 17 different locations, tour in 9 different destinations, and choose from 5 different tours.
Other than that, you can have all the fun with bungee jumping, river rafting, hiking, trekking, paragliding, and more.
Our Favorite Nepal Tour Packages
Poon Hill Trek for 5 days at USD 541.
For 10 days, the Langtang Valley Trek costs USD 749.
for 14 days at a cost of USD 1145
For 20 days, the Annapurna Circuit Trek costs USD 1250.
A day of bungee jumping costs USD 115.
At USD 130 per day
A day of cultural dinner in Kathmandu for USD 40
So, what are you waiting for now? Don't you think it's time to give yourself some break from the busy life and dive into the tranquilly and beauty of Nepal?