Trip Overview
Nepal Tour Guide's All Nepal Tour covers the highlighted places like Bandipur, Palpa, Pokhara, Chitwan and Lumbini, and is designed so you can get a complete experience of Nepal. This tour combines sightseeing of world heritage sights, white water rafting, gentle hiking in hilly areas and jungle safari.
Your dive into Nepal's fantastical world starts with cultural sightseeing of Kathmandu valley. This first day tour takes you back in time through the Kathmandu valley's architectural and cultural wonders. The focal point of each of these cities are the durbar squares where several social festivals are performed.
You will find these durbar squares rich in medieval artifacts, most even dating back to the 12th century. Temples like Boudhanath stupa, Swayambhunath temple and Pashupatinath temple hold tremendous religious significance to the people of Nepal and travelling these sites showcase Nepalese art and architecture at its finest.
Nuwakot
Heading 80km north-west of Kathmandu we reach the picturesque district of Nuwakot. This was once a thriving commercial hub of Nepal owing to the past trade route to Tibet but has now taken a more laid back approach. Sites like the famous Seven-storey Palace, organic-friendly The Famous Farm House keep you comfortable but if adventure is more on your mind then canyoning down Bulbule waterfall and the buzzing Nuwakot bazaar will enliven you.
Bandipur
Before making your way to Pokhara, you make a day's stop at Bandipur city to relish sites like Bandipur silk farm, Thani Mai Temple viewpoint, Khadga Devi Temple and the largest cave of Nepal- the Siddha Gufa. All these make Bandipur a gem in the heart of Nepal and a must see place.
Pokhara
Then, the next destination is the ultimate cherry on top of you whole Nepal tour- Pokhara. This is the tourist hub of the whole country and sees travellers from all around the world. The plethora of lakes are enough to fill one's heart with serenity. The numerous caves scattered throughout ignite a sense of mystical wonder.
Pokhara is also the adventure gateway of Nepal and you can also enjoy bungee jumping, rafting, fishing, zip lining, sky diving and many other thrilling activities to pump up your adrenaline. Being the center point for all major trekking routes begin from, so a day's hike to the surrounding hills will give you a spectacular panoramic view of the mountains while you can almost touch them.
Tansen – The Cultural Hub
Taking a break from your wild nights at Pokhara, you head on to Tansen, Palpa. Walking through the cobbled steps of this medieval city, you enjoy a where you enjoy a more quiet life.
Tansen is also home to the traditional colorful woven Dhaka fabric that has now become synonymous with Nepal and is the choice of souvenir items. The Magars and Newars make up the larger population of the district and there are plenty of community homestays available for you to day-dream.
Lumbini – The Buddha's Place
The drive from Palpa to Lumbini is one of the most interesting drives that takes you from the hills to the plains. This district is located in southern Nepal close to the Indian border and is the place where Siddhartha Gautam was born. This place became a pivotal place for buddhists after Buddhism spread worldwide.
Sites like the Queen Maya Devi Temple, Sacred Pond and Sacred Garden hold tremendous significance to the life of Gautam Buddha and hence is a much frequented. Other sites are the famous Ashoka Pillar and the international monasteries region.
There are over 30 monasteries here, all from different countries and carry their own unique identity and tradition. Walking shoulder to shoulder with the locals and the pilgrims, you will get the feeling of nothing less than devotion carrying over since ancient times.
Chitwan National Park
Getting glimpses of the endangered white rhino and Nepal tiger at Chitwan National Park will perfectly wrap up you Nepal tour. In this 17 day all Nepal tour, you will get an insight into the natural wonders, lifestyle, culture and religion of Nepal. No other trip will offer such diverse experience in a short time.
Trip Highlight
Guided UNESCO  Heritage site  Tour: Pashupatinath Temple, Buddhanath, Swaymbhunath (Monkey Temple) and Patan Durbar Square.
Learning about the history and civilization of ancient Kathmandu Valley.
The beautiful natural paradise that is Pokhara.
Enjoy the panoramic view of Himalayan peaks – Ganesh Himal, Manaslu, and the Annapurna range.
Wildlife Activities and Jungle Safari in Chitwan National Park.
Historical and serene city of Bandipur.
Thrills of paragliding (optional).
Visit of Pashupatinath (Hindu Temple).
Visit of Boudhanath Stupa (The largest Stupa).
Visit of Bhaktapur city, the medical city of devotes and ancient's city.
Sunrise and Sunset view from Nagarkot.
Visiting the birthplace of Lord Buddha and many significant sites of his life like the Sacred Lumbini Garden, Maya Devi Temple, etc. .
Boating at Phewa Lake- the second largest lake in Pokhara.
Wonderful panoramic view of mountains from Sarangkot.
Seti River Gorge, Mahadev Cave, David's fall etc that lie in Pokhara.
Itinenary
Price Details
Faqs
Reviews
Itinenary
Arrival in Kathmandu

After going through customs, a Nepal Tour Guide representative will be waiting to guide you through the initial culture shock of Kathmandu's narrow, winding streets and get you settled into your hotel.
In the evening, the tourist hub of Thamel is a good place to grab your first meal. Thamel has a variety of restaurants to choose from offering both Western and local Nepali dishes. Lunch and Dinner by self.
Overnight at Kathmandu.



Full day sightseeing of Kathmandu City

Visit of Pashupatinath, Swayambhunath, Boudhanath stupa and Kathmandu durbar square.
Breakfast then head out to Boudhanath Temple to give a fitting start to our day. The mix of Tibetan and Hindu culture in this busy town is unparalleled anywhere in the country.
We then visit Pashupatinath temple to closely observe the Hindi rituals. We also immerse ourselves in the ancient pilgrimage site and get a sense of that primordial sense of life and death in the banks of Bagmati river.
Lunch on the way. Then we head out to the eastern hilltop temple that is the Monkey Temple to bring a glorious end to the day. The valley can be seen from miles around and the sunset view is spectacular from here.
Later we will drive to Kathmandu durbar square, one of the world heritage sights listed by UNESCO.
You can call it a day, or lose yourself in Thamel with all its vibrant nightlife.
Overnight at Kathmandu.



Sightseeing of the southern Kathmandu valley

Full day sightseeing of the southern Kathmandu valley including Khokana, Bungmati and Patan Durbar Square.
Khokana and Bungmati are two twin Newar villages and two of the best places to experience Nepal's age-old heritages and to observe the daily life of the People.
Overnight at hotel.



Drive to the Temple of Bajra Barahi and hiking to the Botanical garden

This is a day hike starting from the Chapagaun V.D.C in Patan.
It's a 3 hours of a hike through paddy fields and suburban villages. The Highest point reached is 1550 m from sea level and offers the complete view of the Kathmandu valley and 3 famous peaks Langtang Lirung, Ganesh Himal and Manaslu.
The hike ends at the Botanical garden of the Godavari where you can observe various species of rare plants and flowers found in Nepal.
The forest above the botanical garden is famous for bird watching.
Drive back to hotel. Overnight.



Drive and sightseeing of Nuwakot 3-5 hour drive to Nuwakot.

Afternoon sightseeing of Nuwakot Palace area.
Walk around the Nuwakot village in the evening.
We visit Nuwakot's The Famous Farm. A nice accommodation with village style rooms and a nice environment and friendly staffs.
Overnight at hotel.



Drive to Bandipur. About 5 hr drive to Bandipur (155km).

Drive to Bandipur. About 5 hr drive to Bandipur (155km).
Bandipur is a Small village in the Tanahun District, it is a new destination in Nepal with a feel of village life.
The Bazaar area is lively with old houses and friendly people.
Visit the Thani Mai Temple, Notre Dame School and Bandipur Bazaar in the Evening.
Sunrise and sunset viewpoint at Thani Mai Temple. Manaslu range, Ganesh Himal and Annpurna range are visible from here.
Overnight at Hotel.



Drive to Pokhara

After a warm breakfast, we start the 2 hours/55km drive to Pokhara. We will make a few stops on the way as there are lots of places to capture photographs from.
Overnight at hotel.



Early morning wake up and drive to Sarangkot for sunrise view.

After breakfast, we transfer for Sightseeing of Pokhara city including the Davis fall, Gupteshwor cave, Bindabasini temple, Tibetan refugee camp and Seti river gorge.
Free time in the afternoon for self-exploration and adventure activities.
Overnight at hotel.



Drive to Palpa/Tansen

Tansen is located between Pokhara (5 hr, 110km) and Sunauli/Bhairawa (2 hr, 55 km), just off the Siddhartha Highway.
Please note that there are no 4-star and 5-star hotel accommodations in Tansen.
Overnight at hotel.



Drive to Lumbini. After breakfast, we start the drive to Lumbini (55km/2 hours).

This is one of the most interesting drives from the hills to the plains.
Along the way, you can see all the geographical features of Nepal from High mountains, Hills and the Terai plains.
After reaching Lumbini in the afternoon we rest for a while and set out for the sightseeing of the Maya Devi Garden on foot.
Among the many international monasteries, the German Monastery by Tara foundation, the Nepal Government Monastery, the Chinese and Korean are the most interesting.
The birthplace of Buddha is a UNESCO world heritage site and the center of world peace.
Overnight at hotel.



Drive to Chitwan (170km).

The drive from Pokhara to Chitwan is a scenic drive of 6 hours. The change in the vegetation and lifestyle of the people is very significant.
We will reach Chitwan for Lunch.
After a brief rest, we take a walk through the village of the Tharu people, one of the most famous indigenous groups in Nepal.
After a brief walk in the village, we come back to the hotel to see the Tharu dance program- a collection of many different dances that are performed by Tharu in different festivals.
Overnight at hotel.



Sightseeing of Chitwan National Park

After breakfast, we drive for a while from your jungle camp and go for canoeing in the Budhi Rapti river. The canoeing lasts for a maximum of 40 minutes and you get to see at least 20 species of birds and 2 species of crocodiles basking in the sun.
There are chances to see the one-horned rhino and other wild animals.
After the canoeing, we go to the elephant breeding center where female elephants are kept for breeding. You will come across some friendly elephants being mischievous with the visitors.
We drive to the elephant bathing place in Sauraha where you can participate in the elephant bathing if you want.
We head back to the hotel for lunch and a quick rest.
At around 3 pm we go for the elephant ride inside the Chitwan National park which lasts for 2 hours.
There you have chances of seeing many animals including from one-horned rhino, various species of deer, monkeys and even a tiger.
Overnight at hotel.



Drive back to Kathmandu

Drive back to Kathmandu (170km/5 hours).
Overnight at hotel.



View of Durbar around Kathmandu and Nagarkot

We head towards the Bhaktapur Durbar Square today.
We then head towards the hill station of Nagarkot for a magnificent sunset view.
Overnight in Nagarkot.

Drive back and free day in Kathmandu

Drive back to Kathmandu after breakfast.
You are free to explore the city on your own and do some souvenir shopping.
Overnight at hotel.



Departure Day

Transfer to airport for your departure.
End of service.


Price Details
Price Includes
All Surface transport in Private Vehicle with AC.
All government charges and official charges.
An experienced English speaking tour guide throughout the trip.
All accommodations with 3 star category hotel with Breakfast.
Airport pickup and drop.
Chitwan jungle Safari package with breakfast lunch and dinner.
Price Not Includes
Lunch and dinner.
Sightseeing and hill station entrance fee.
Personal Expenses.
Anything not mentioned in the cost includes and itinerary.
Reviews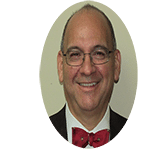 One Week in Nepal With Tour Guide
I recently spent one week in Nepal and Tour Guide Team Trek provided an extraordinary service with an itinerary suited to my needs and interests, including Kathmandu, Chitwan, and Pokhara, detailed cultural and historical explanations when visiting different sites in Kathmandu, and above all, a customer and people-oriented approach to all activities, meals, shopping, etc. Kumar Dahal was my tour guide and it was a pleasure for me to have him showing me his native Nepal. Kumar has excellent English speaking skills and he is willing to take the extra mile to help you have the best trip to this beautiful country. I recommend him and Nepal Tour Guide Team Trek wholeheartedly as the best agency to fulfill your expectations.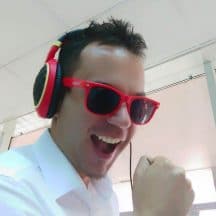 Memorable 4 Days With Tour Guide
My wife and I had the privilege to enjoy a 4 days long private tour with tourguideinnepal.com. Everything was spot on. We had a private driver and a private tour guide for the entire trip, both extremely polite. I can 100% recommend them to others also. I also found their pricing more than fair. Kumar runs the company, he was very helpful when we put together the custom itinerary. Our tour guide was Suvash, probably the most caring guy I've ever met. Thanks for the lifetime experience guys!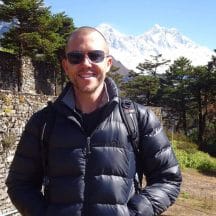 Two Nights Was Awesome
I only had two nights in Kathmandu and primarily wanted to do a chopper flight around Everest as well as see as much of Kathmandu as possible. Kumar was amazing and looked after me like family. I did a lot of research and Kumar booked the Chopper flight for me and answered any and all questions I had leading up to it. The Everest day was truly one of the best and awe inspiring days of my life. Kumar also took us to all of the must see sights in Kathmandu. He listened to our needs as well as read our body language for what we required. You must have a guide in places like Kathmandu to understand the history and not miss anything and you won't regret using Kumar – he is the best!!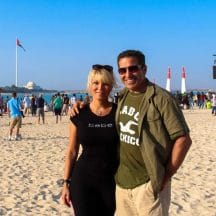 Tom And Heide
18th September, 2018
AMAZING NEPAL EXPERIENCE WITH Nepal Tour Guide Team
We had the privilege exploring KTM valley with Kumar. He has a way of showing you all facets of Nepal as nobody else will. Not only does he know his country like no other, he also has a special way of connecting you with his culture , people, customs and more like a real tour guide can only do. He is a humanitarian, a good spirit, with a great sense of humor and a heart of gold, someone who CARES about his country and people. You will love the way he guides you and shows you his country. Anything from local foods, to extensive history or just small talk about politics and social issues, Kumar is happy to discuss all. He showed us a side of Nepal, we would have never experienced with a larger bus group. He customized our program to our liking, the way we wanted it, patiently answered all of our questions always friendly , attentive and genuine. We can highly recommend Kumar as your private guide. I have traveled the world extensively (please see my other reviews on tripadvisor) and know the difference between 'just a guide' and a true tour director who LOVES his job and connecting with people from all walks of life. Kumar is great in what he does and his personality will make you like him the day you meet. We are still friends and should we return to Nepal, there is no doubt in our minds that we will see him again, not only as our guide but also to reunite with a great friend and human being.
Two Weeks In Nepal
We came to Nepal for just under two weeks in March 2017. My husband and I decided to bring my mom for her 60th birthday as it was her lifelong dream to visit Nepal. But weren't sure what to do while we were there! Luckily, we found Nepal Tour Guide Team, and after a few emails to Kumar, he set up the whole trip for us. Our trip was incredible, and Kumar was wonderful. From Kathmandu to Chitwan, Pokhara and back, Kumar showed us the whole country, and his knowledge was second to none. He arranged all the hotels, the car and driver, the things we did, showed us great places to eat and most importantly, provided great friendship and conversation along the way! We laughed the whole trip and had a wonderful time. The mountains were beautiful, Chitwan was amazing, and the lakeside at Pokhara was definitely my mom's favorite part. We're still positive we had the best tour guide and the most skilled driver in the entire country. Kumar is an incredible person and we made a lifelong friend. Even after coming home, we continue to keep in touch, chatting and making video calls. We can't wait to go back!
Total Cost (USD)
USD
1750
/ person
Trip Facts
Trip Style

Private / Group
Ask An Expert