Kathmandu Dhulikhel Namobuddha Tour - 3 Days
Trip Overview
Kathmandu Dhulikhel Namobuddha Tour consists of some of the most popular and culturally and religiously important sites in Nepal. The fact that all of these sites are located within a short driving distance of capital Kathmandu means travelers can enjoy this tour comfortably and within a reasonable time.
The tour starts off with a full day sightseeing of Bhaktapur Durbar Square, another world heritage site steeped in medieval culture and history. Also known as an open museum, it is home to some of the best preserved historical monuments including palaces, courtyards, temples, pagodas, monuments, craftwork, hand-crafted peacock windows, etc, reflecting mostly Hinduism.
Explore Bhaktapur
Situated 6.6 km north of Bhaktapur lies Changu Narayan Temple, the oldest temple of Nepal, said to have been built in 323 AD by King Hari Datta Varma. It is double-roofed pagoda style temple dedicated to Lord Vishnu and is perched atop a hill overlooking the rice-fields of Bhaktapur. The site was heavily damaged in the 2015 earthquake but has since been renovated and reopened for visitors again. From here, you can head straight to Dhulikhel or make a stop in Sanga to view the world's largest Mahadev Statue. The statue attracts around 8000 to 10,000 visitors on weekends and public holidays, and even runs into lakhs on other important religious festivals.
Dhulikhel – Get Glimpses of Himalayas and Nature
Your real hike starts from Dhulikhel as you pass through beautiful forest, river, stream, beautiful scenery of different Himalayas, Kali temple, Shiva temple and old town of Panauti. The small town is rich in plethora of cultural diversities, and lush vegetation. Dhulikhel. The artistic skill and urban ethos of its Newar inhabitants have created a place of charm and beauty. Streets are lined with bare-brick houses, carved wooden windows, sloping roofs, pagoda temples and sacred statues everywhere. And since Dhulikhel is located only a few kilometers away from Kathmandu, it is one of the most popular weekend destinations.
You can stay in any one of the lodges Nepal Tour Guide™ has managed for you and after catching a morning sunrise and views of peaks at Dhulikhel you will take a short drive to a sacred Buddhist spot that is the Namobuddha. Namobuddha is situated at an elevation of 1750m and one of the three most important Buddhist pilgrimage sites along with Boudhanath and Swayambhunath.
The Stupa and shrines built in this lovely little hill mark a very ancient holy site significantly enough where a legendary prince named Mahasattva offered himself to a starving Tigress. This legendary episode is depicted in a very nice stone slab next to the Stupa.
Hiking to Namobuddha is an easy one and ideal for those who strive to walk for at least a few hours. Whether you are traveling for a quick holiday or looking for a long holiday, Kathmandu, Dhulikhel and Namo Buddha hiking is perfect for you. This tour is fully customized so you can decide which locations you want to go to and what you want to see out of our suggested itinerary.
Trip Highlight
Itinenary
Price Details
Faqs
Reviews
Itinenary
Arrival in Tribhuvan International Airport.

Pick up and then drive 45 minutes to the Hiking starting point Shankhu. Shankhu is very historical Newari town.
We hike gently from the bottom of the village of Nangle Bhare. We will come across terraced rice paddy, village, school along the way and at the end we walk through the forest.
Others option is the Changu Narayan temple. From where Nagarkot is a 3 hr hike.
On reaching Nagarkot, we stay overnight. And sunrise view from your Hotel the following morning.

Hiking around Nagarkot villages

Early Morning get up for sunrise view.
The view depends on the season of your arrival.
After breakfast, we start hiking till the top of Nagarkot to the view tower.
We then hike down through Bageshwori forest to Dulal-Gaun, Lamichhane-Gaun and to Nala.
Drive to Dhulikhel.

Hike to Namo Buddha

Breakfast at your hotel in Dhulikhel then we start our hike to Namobuddha.
The hike to Namo Buddha via Kalika temple.
This Kalika temple is a very famous Kali temple worshipped during Dashain festival. This temple also offers very good viewpoints to see surrounding Himalayan ranges.
We continue our walk to Kavre bhanjyang and gradually make our ascent up to the Namobuddha hills.
Namobuddha is very famous for all Buddhist pilgrims where the massive Monastery and Namo Buddha temple is situated.
After visiting Monastery, we can have lunch in Namobuddha, and trek down to Panauti and drive back to Kathmandu.
Price Details
Price Includes
All Surface transport in Private Vehicle.
All government charges and official charge
An experienced English speaking tour guide throughout the trip.
All accommodations with 3 star category hotel with Breakfast.
Airport pickup and drop.
Price Not Includes
Lunch and dinner.
Sightseeing entrance fee.
Personal Expenses.
Anything not mentioned in the cost includes and itinerary
Reviews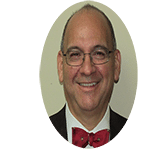 One Week in Nepal With Tour Guide
I recently spent one week in Nepal and Tour Guide Team Trek provided an extraordinary service with an itinerary suited to my needs and interests, including Kathmandu, Chitwan, and Pokhara, detailed cultural and historical explanations when visiting different sites in Kathmandu, and above all, a customer and people-oriented approach to all activities, meals, shopping, etc. Kumar Dahal was my tour guide and it was a pleasure for me to have him showing me his native Nepal. Kumar has excellent English speaking skills and he is willing to take the extra mile to help you have the best trip to this beautiful country. I recommend him and Nepal Tour Guide Team Trek wholeheartedly as the best agency to fulfill your expectations.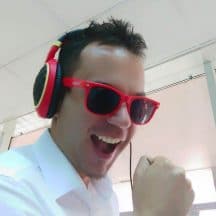 Memorable 4 Days With Tour Guide
My wife and I had the privilege to enjoy a 4 days long private tour with tourguideinnepal.com. Everything was spot on. We had a private driver and a private tour guide for the entire trip, both extremely polite. I can 100% recommend them to others also. I also found their pricing more than fair. Kumar runs the company, he was very helpful when we put together the custom itinerary. Our tour guide was Suvash, probably the most caring guy I've ever met. Thanks for the lifetime experience guys!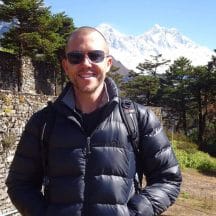 Two Nights Was Awesome
I only had two nights in Kathmandu and primarily wanted to do a chopper flight around Everest as well as see as much of Kathmandu as possible. Kumar was amazing and looked after me like family. I did a lot of research and Kumar booked the Chopper flight for me and answered any and all questions I had leading up to it. The Everest day was truly one of the best and awe inspiring days of my life. Kumar also took us to all of the must see sights in Kathmandu. He listened to our needs as well as read our body language for what we required. You must have a guide in places like Kathmandu to understand the history and not miss anything and you won't regret using Kumar – he is the best!!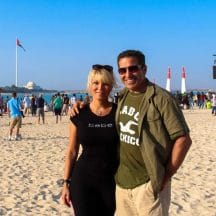 Tom And Heide
18th September, 2018
AMAZING NEPAL EXPERIENCE WITH Nepal Tour Guide Team
We had the privilege exploring KTM valley with Kumar. He has a way of showing you all facets of Nepal as nobody else will. Not only does he know his country like no other, he also has a special way of connecting you with his culture , people, customs and more like a real tour guide can only do. He is a humanitarian, a good spirit, with a great sense of humor and a heart of gold, someone who CARES about his country and people. You will love the way he guides you and shows you his country. Anything from local foods, to extensive history or just small talk about politics and social issues, Kumar is happy to discuss all. He showed us a side of Nepal, we would have never experienced with a larger bus group. He customized our program to our liking, the way we wanted it, patiently answered all of our questions always friendly , attentive and genuine. We can highly recommend Kumar as your private guide. I have traveled the world extensively (please see my other reviews on tripadvisor) and know the difference between 'just a guide' and a true tour director who LOVES his job and connecting with people from all walks of life. Kumar is great in what he does and his personality will make you like him the day you meet. We are still friends and should we return to Nepal, there is no doubt in our minds that we will see him again, not only as our guide but also to reunite with a great friend and human being.
Two Weeks In Nepal
We came to Nepal for just under two weeks in March 2017. My husband and I decided to bring my mom for her 60th birthday as it was her lifelong dream to visit Nepal. But weren't sure what to do while we were there! Luckily, we found Nepal Tour Guide Team, and after a few emails to Kumar, he set up the whole trip for us. Our trip was incredible, and Kumar was wonderful. From Kathmandu to Chitwan, Pokhara and back, Kumar showed us the whole country, and his knowledge was second to none. He arranged all the hotels, the car and driver, the things we did, showed us great places to eat and most importantly, provided great friendship and conversation along the way! We laughed the whole trip and had a wonderful time. The mountains were beautiful, Chitwan was amazing, and the lakeside at Pokhara was definitely my mom's favorite part. We're still positive we had the best tour guide and the most skilled driver in the entire country. Kumar is an incredible person and we made a lifelong friend. Even after coming home, we continue to keep in touch, chatting and making video calls. We can't wait to go back!
Total Cost (USD)
USD
320
/ person
Ask An Expert