Kathmandu City Sightseeing Day Tour - 1 Days
Trip Overview
Kathmandu city is where you can easily see the history and culture of Nepalese people. It is also said that city of temples where you can see many temples on the way of streets. On Kathmandu sightseeing day tour, you can enjoy the Culture and tradition along with the ethnic Local Newars and other people of different castes.
During Kathmandu city sightseeing day tour, we will visit the world heritage sightings which are enlisted in UNESCO world heritage sites. Kathmandu is dreamland of tourist from many years. It is beautiful place where we can see people from different tradition, culture and lifestyle. Kathmandu city is place where you will see the Buddhist and Hindu religious people's tradition. In Kathmandu, we will visit Pashupatinath, Swayambhunath, Bouddhanath and Kathmandu durbar square.
Places to visit around Kathmandu City
Pashupatinath Temple
Pashupatinath temple is famous temple in Kathmandu which was made in fifth century by Lichchavi king Prachanda Dev. Near Pashupatinath Temple you can see flowing sacred river. Every year in July month (Shrawan) thousands of devotees come here with bare foot from India and different places of Nepal to visit Pashupatinath Lord Shiva. Another big time for hindu pilgrims to visit this temple is in the month of Mar- Apr in which time falls the biggest festival of Hindu- Mahashivaratri. Thousands of hindus from all around the country and India wish to visit this sacred temple on this day.
Swayambhunath Stupa aka Monkey Temple
Swayambhunath is also known as monkey temple. This place is famous for Buddhist pilgrims, we can see many monks here who worship lord Buddha. Thousands of people come here from foreign country to visit this lord Buddha's sacred place. This place is also enlisted on the world heritage sites by UNESCO and of course for an obvious reason. This oldest Stupa in Nepal has it own religious myths.
Boudhanath Stupa
It is a largest spherical stupa in Nepal where we see people from different country visit and enjoy the place. And environment there is peace. Thousands of Tibetan and Chinese visit here. It looks like giant Mandala and on the top of stupa we can see the symbolic eyes of Lord Buddha from all four sides. During Losar , a Tibetan New Year in February or March it is the biggest festival for them.
Kathmandu Durbar Square
Kathmandu durbar square is where lies the Royal Palace of a former Kingdom of Kathmandu which is one of three Durbar located inside Kathmandu valley. It is also listed in UNESCO world heritage sites. In this Area resides many historic building and temples which was made by the ancient people from Malla Dynasty era and constitutes its very unique pagoda design. Though In the earthquake of 2015 several buildings collapsed, efforts are made in the renovation to bring it back to the original state. It is also known as Hanuman Dhoka Durbar square.
Trip Highlight
Itinenary
Price Details
Faqs
Reviews
Itinenary
Kathmandu day sightseeing tour

9:30 AM: After breakfast our representative will come to pick you up from your hotel in Kathmandu. On this day we will do full day sightseeing tour. At first, we will go to Pashupatinath temple and see around this place and crowd of Hindu pilgrims. Then after finishing visiting Pashupatinath temple we will drive to Boudhanath stupa.

11:30 AM: In Boudhanath stupa the largest Stupa with a beautiful surrounding  we can see Buddhist pilgrims, monks and visitors from all around the country. The place is also surrounded with many craft shops which will be a fun to walk along and you can also buy one if you are interested. We will do our lunch after visiting this sacred Buddhist Stupa.

1:30 PM: We will drive to Swayambhunath around this time of the day. It is also known as monkey temple where we can see many Buddhist pilgrims and monks in this stupa. We can also visit museum where we can see the sculptures of Buddhist culture.

3:30 PM: After Swyambhunath Stupa we will visit Kathmandu durbar square where we can see ancient culture and designs on the wall of palace. Here you can enjoy a walk on the streets that resembles the structures of our ancient history.  Sightseeing Durbar Square will be a fun and a knowledgeable trip. Also, you can have a rickshaw ride if you are interested.

5:30 PM: After the completion of the one-day sightseeing tour of Kathmandu valley, we will drive our way to the hotel and bid farewell.
End of Service
Price Details
Price Includes
Surface transportation in private vehicle with AC.
An experienced licensed tour guide throughout the trip.
Government taxes and office service charge.
Price Not Includes
Lunch.
Sightseeing entrance fees.
Personal expenses like drinks, beverages etc.
Other things not mentioned in price includes and itinerary.
Reviews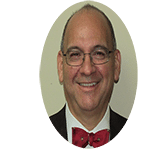 One Week in Nepal With Tour Guide
I recently spent one week in Nepal and Tour Guide Team Trek provided an extraordinary service with an itinerary suited to my needs and interests, including Kathmandu, Chitwan, and Pokhara, detailed cultural and historical explanations when visiting different sites in Kathmandu, and above all, a customer and people-oriented approach to all activities, meals, shopping, etc. Kumar Dahal was my tour guide and it was a pleasure for me to have him showing me his native Nepal. Kumar has excellent English speaking skills and he is willing to take the extra mile to help you have the best trip to this beautiful country. I recommend him and Nepal Tour Guide Team Trek wholeheartedly as the best agency to fulfill your expectations.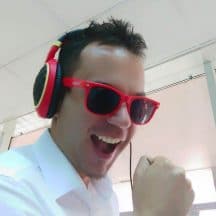 Memorable 4 Days With Tour Guide
My wife and I had the privilege to enjoy a 4 days long private tour with tourguideinnepal.com. Everything was spot on. We had a private driver and a private tour guide for the entire trip, both extremely polite. I can 100% recommend them to others also. I also found their pricing more than fair. Kumar runs the company, he was very helpful when we put together the custom itinerary. Our tour guide was Suvash, probably the most caring guy I've ever met. Thanks for the lifetime experience guys!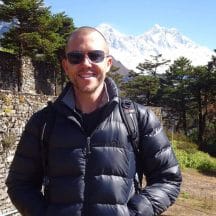 Two Nights Was Awesome
I only had two nights in Kathmandu and primarily wanted to do a chopper flight around Everest as well as see as much of Kathmandu as possible. Kumar was amazing and looked after me like family. I did a lot of research and Kumar booked the Chopper flight for me and answered any and all questions I had leading up to it. The Everest day was truly one of the best and awe inspiring days of my life. Kumar also took us to all of the must see sights in Kathmandu. He listened to our needs as well as read our body language for what we required. You must have a guide in places like Kathmandu to understand the history and not miss anything and you won't regret using Kumar – he is the best!!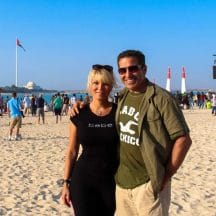 Tom And Heide
18th September, 2018
AMAZING NEPAL EXPERIENCE WITH Nepal Tour Guide Team
We had the privilege exploring KTM valley with Kumar. He has a way of showing you all facets of Nepal as nobody else will. Not only does he know his country like no other, he also has a special way of connecting you with his culture , people, customs and more like a real tour guide can only do. He is a humanitarian, a good spirit, with a great sense of humor and a heart of gold, someone who CARES about his country and people. You will love the way he guides you and shows you his country. Anything from local foods, to extensive history or just small talk about politics and social issues, Kumar is happy to discuss all. He showed us a side of Nepal, we would have never experienced with a larger bus group. He customized our program to our liking, the way we wanted it, patiently answered all of our questions always friendly , attentive and genuine. We can highly recommend Kumar as your private guide. I have traveled the world extensively (please see my other reviews on tripadvisor) and know the difference between 'just a guide' and a true tour director who LOVES his job and connecting with people from all walks of life. Kumar is great in what he does and his personality will make you like him the day you meet. We are still friends and should we return to Nepal, there is no doubt in our minds that we will see him again, not only as our guide but also to reunite with a great friend and human being.
Two Weeks In Nepal
We came to Nepal for just under two weeks in March 2017. My husband and I decided to bring my mom for her 60th birthday as it was her lifelong dream to visit Nepal. But weren't sure what to do while we were there! Luckily, we found Nepal Tour Guide Team, and after a few emails to Kumar, he set up the whole trip for us. Our trip was incredible, and Kumar was wonderful. From Kathmandu to Chitwan, Pokhara and back, Kumar showed us the whole country, and his knowledge was second to none. He arranged all the hotels, the car and driver, the things we did, showed us great places to eat and most importantly, provided great friendship and conversation along the way! We laughed the whole trip and had a wonderful time. The mountains were beautiful, Chitwan was amazing, and the lakeside at Pokhara was definitely my mom's favorite part. We're still positive we had the best tour guide and the most skilled driver in the entire country. Kumar is an incredible person and we made a lifelong friend. Even after coming home, we continue to keep in touch, chatting and making video calls. We can't wait to go back!
Total Cost (USD)
USD
100
/ person
Ask An Expert