Overview
If you ever hear the call of the wild becking then Pokhara tour is for you. Pokhara is the adventure capital of Nepal, and rightfully so. Pokhara is a gateway to some of the world famous trekking routes in Nepal like Annapurna Base Camp, Ghorepani Poon Hill trek, Mardi Himal trek, Jomsom Muktinath trek, and Upper Mustang trek.
If these long treks aren't your cup of tea, however, then there is still plenty to do around here. Pokhara is not called 'the City of Lakes' for no reason. You can take a casual stroll, swim, or boat on any of the lakes here. The most popular one, however, is the Phewa Lake.
Phewa Lake
Phewa lake has become so famous in fact, that the northern side of the shore has become a tourist district of some sorts and is famously known as Lake-side. This is where the most happening restaurant and hotels of Pokhara are. Tourists enjoy water-sports and fishing here. The vibrant life in the Lake-side is not just for partying. Here, you can meet tourists from all around the globe and swap your awesome travel stories with.
Pokhara – City of Caves
Owing to the large number of lakes, Pokhara also has numerous cave systems throughout the hillside. Cave exploring is another activity that you can do here. Gupteshwor Mahadev Cave, The Crazy Cave, Siddheshwar Cave and Mahendra Cave are among many cave systems that give you a mystical experience. The caves conjure up fantasies of enigmatic cities hidden underground.
If you have the energy to keep up with Pokhara's wild side, then there is plenty to do around here. The second highest Bungee point of the country lies here and is increasingly becoming famous.
Get thrilling experience of Zipline
Pokhara has also recently introduced a zipline that runs for a whopping 1.8km and with a vertical height of 610m! Reaching speeds of up to 120km/hr, this zipline claims to be the fastest and steepest zipline of its type in the world!
Experience the extremity – Bungee Jumping
From Bungee Jumping at a height of 80 metres to paragliding in Sarangkot. From going down the world's steepest zipline to mountain biking through lush green hills. From fishing in the serene lakes to hiking the world famous Annapurna circuit- Pokhara is THE place for adventure lovers from all around the world.
Visit the hillside of Pokhara
If the nights of wild partying and days of hair raising adventure has taken its toll on you then you can also take a short hike around the surrounding villages like Dhampus, Sarangkot hill or Kahun Daada.
The quaint villages lie far enough from the hustle and bustle of main Pokhara that this will be a perfect opportunity to enjoy spectacular views of the surrounding villages and mountain peaks. Rafting in the gentle Seti river takes you through untouched vegetation and also brings you closer to the birds in the habitat.
Live like locals
Budget accommodation and homestays can be found in the villages. This will give you a more authentic local experience rather than staying in the touristy area. Unlike other major cities around the world with their fast paced life, Pokhara is somewhere anyone can rejuvenate themselves. Imagine falling asleep with the sounds of nature playing a full orchestra around you. Think crickets, birds, together with the sweet sound of a nearby river lulling you to sleep. Nights under the twinkling stars is the cherry on the cake when it comes to offering you the most exotic experience imaginable. Quite frankly, Pokhara has it all.
Nights under the twinkling stars is the cherry on the cake when it comes to offering you the most exotic experience imaginable. Quite frankly, Pokhara has it all.
Trip highlights
David Falls
Gupteshwor Cave & Temple
Mountaineering Museum
Seti Gorge
Mahendra Cave
Bat Cave
Bindhyabasini Temple
Tal Barahi Temple that sits in the middle of Phewa Lake.
Sarangkot View Point
Peace Pagoda (Stupa, sunset view point)
Paragliding
Zip Flyer
Skydiving (Only during November)
Ultralight  flights
Boating in Phewa Lake
Cycling
Hiking
Arrive at Tribhuvan International Airport in Kathmandu.
Nepal Tour Guide team will greet you and drop you at your hotel.
Overnight stay at hotel.

Kathmandu Day Sightseeing Tour

After breakfast you should be ready around 9:30 when our guide will pick you up for a one day sightseeing of 4 different world heritage sites in Kathmandu.
We will visit Pashupatinath temple, Bouddhanath Stupa, Swyambhunath Stupa and Kathmandu Durbar square.
Drive back to hotel. Overnight.

Drive from Kathmandu to Pokhara

Drive to Pokhara for 6 hours through Scenic river side road.
Refreshing walk around Phewa lake in the evening.
Overnight at Pokhara hotel

Early morning sunrise hike to the top of Sarangkot. This hike offers excellent sunrise view of Dhaulagiri and Annapurna Himalayan Range along with Mt. Fishtail.
You can choose to join paragliding right after the sunrise hike.
Back to Pokhara for half day sightseeing Davis falls, Gupteswor cave, Tibetan refugee camp and international mountain museum.
Back to hotel. Overnight.

Drive back to Kathmandu and fly to your home.

Drive back to Kathmandu for 6 hrs.
Drop to your hotel or airport if its an evening flight back to your country.
End of Service.
Price Included
All Surface transportation in Private Vehicle with AC.
All government charges and official charge
An experienced English speaking tour guide throughout the trip.
All accommodations with 3 star category hotel with Breakfast.
Airport pickup and drop.
Price Excluded
Lunch and dinner.
Sightseeing and hill station entrance fee.
Personal Expenses.
Anything not mentioned in the cost includes and itinerary
Review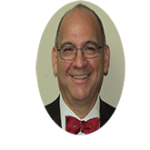 Aristofanes Cedeno
01/01/1970
One Week in Nepal With Tour Guide
I recently spent one week in Nepal and Tour Guide Team Trek provided an extraordinary service with an itinerary suited to my needs and interests, including Kathmandu, Chitwan, and Pokhara, detailed cultural and historical explanations when visiting different sites in Kathmandu, and above all, a customer and people-oriented approach to all activities, meals, shopping, etc. Kumar Dahal was my tour guide and it was a pleasure for me to have him showing me his native Nepal. Kumar has excellent English speaking skills and he is willing to take the extra mile to help you have the best trip to this beautiful country. I recommend him and Nepal Tour Guide Team Trek wholeheartedly as the best agency to fulfill your expectations.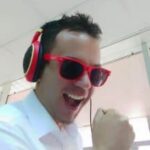 Memorable 4 Days With Tour Guide
My wife and I had the privilege to enjoy a 4 days long private tour with tourguideinnepal.com. Everything was spot on. We had a private driver and a private tour guide for the entire trip, both extremely polite. I can 100% recommend them to others also. I also found their pricing more than fair. Kumar runs the company, he was very helpful when we put together the custom itinerary. Our tour guide was Suvash, probably the most caring guy I've ever met. Thanks for the lifetime experience guys!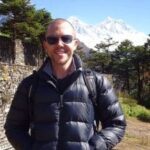 Two Nights Was Awesome
I only had two nights in Kathmandu and primarily wanted to do a chopper flight around Everest as well as see as much of Kathmandu as possible. Kumar was amazing and looked after me like family. I did a lot of research and Kumar booked the Chopper flight for me and answered any and all questions I had leading up to it. The Everest day was truly one of the best and awe inspiring days of my life. Kumar also took us to all of the must see sights in Kathmandu. He listened to our needs as well as read our body language for what we required. You must have a guide in places like Kathmandu to understand the history and not miss anything and you won't regret using Kumar – he is the best!!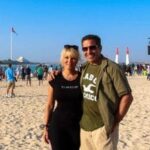 AMAZING NEPAL EXPERIENCE WITH Nepal Tour Guide Team
We had the privilege exploring KTM valley with Kumar. He has a way of showing you all facets of Nepal as nobody else will. Not only does he know his country like no other, he also has a special way of connecting you with his culture , people, customs and more like a real tour guide can only do. He is a humanitarian, a good spirit, with a great sense of humor and a heart of gold, someone who CARES about his country and people. You will love the way he guides you and shows you his country. Anything from local foods, to extensive history or just small talk about politics and social issues, Kumar is happy to discuss all. He showed us a side of Nepal, we would have never experienced with a larger bus group. He customized our program to our liking, the way we wanted it, patiently answered all of our questions always friendly , attentive and genuine. We can highly recommend Kumar as your private guide. I have traveled the world extensively (please see my other reviews on tripadvisor) and know the difference between 'just a guide' and a true tour director who LOVES his job and connecting with people from all walks of life. Kumar is great in what he does and his personality will make you like him the day you meet. We are still friends and should we return to Nepal, there is no doubt in our minds that we will see him again, not only as our guide but also to reunite with a great friend and human being.
Two Weeks In Nepal
We came to Nepal for just under two weeks in March 2017. My husband and I decided to bring my mom for her 60th birthday as it was her lifelong dream to visit Nepal. But weren't sure what to do while we were there! Luckily, we found Nepal Tour Guide Team, and after a few emails to Kumar, he set up the whole trip for us. Our trip was incredible, and Kumar was wonderful. From Kathmandu to Chitwan, Pokhara and back, Kumar showed us the whole country, and his knowledge was second to none. He arranged all the hotels, the car and driver, the things we did, showed us great places to eat and most importantly, provided great friendship and conversation along the way! We laughed the whole trip and had a wonderful time. The mountains were beautiful, Chitwan was amazing, and the lakeside at Pokhara was definitely my mom's favorite part. We're still positive we had the best tour guide and the most skilled driver in the entire country. Kumar is an incredible person and we made a lifelong friend. Even after coming home, we continue to keep in touch, chatting and making video calls. We can't wait to go back!
Total Cost (USD)
USD 600 / person
Still confused?
Talk to our expert.