Everest Kalapatthar Trek: The Ultimate Guide To The Highest Point On Earth
Once in a lifetime, every traveling lover wishes to visit the heartwarming city of Nepal and the Everest Kalapatthar Trek.
This charming and amazing city provides a huge appeal to the traveler. Through the adventurous journey, they can enjoy their life with all challenges and thrills.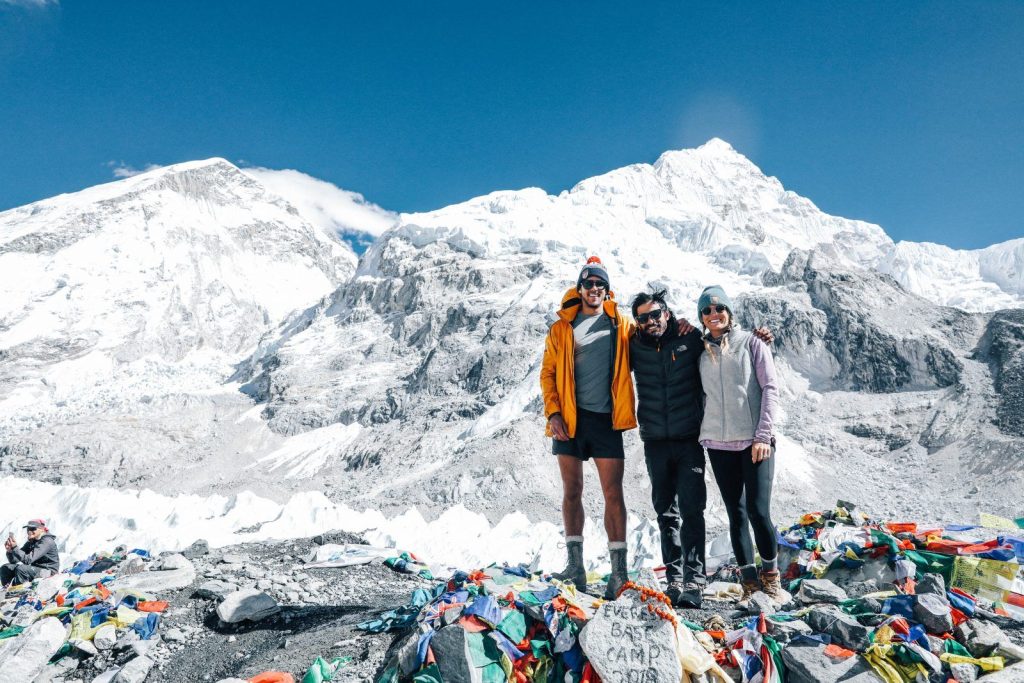 Moreover, they get plenty of opportunities to explore the natural beauty and cultural Heritage of this country. However, when you come here, visiting the Everest Kalapattar Trek would be a big but challenging reward for you.
The Everest Kalapattar Trek stands out as one of the most beautiful treks in the world and is certainly not to be missed when you are in Nepal.
The trek will take you through ranges of alpine forest, countryside, and high mountain pass, ultimately leading up to your ascent to the summit of Kalapattar.
Overview of the Everest Kalapattar Trek
Trek to the Mount Everest and meet the Sherpa community
Explore the Thami and Tengboche monasteries
Get the chance to visit a school by Sir Edmund Hillary in the mountain village of Khumjung
KalaPatthar Trek is known for the panoramic scene of the world's highest mountain
Tengboche is a magical place for tourists to visit. The monastery located here carries a peaceful aroma
Tengboche village is well known for the Mani Rimdu Festival organized at the monastery 
Mani Rimdu Festival consists of a 19 days series of events in the annual moon festival
Everest Kalapattar trek region also has glaciers like Khumbu and Ngozumpa 
Hillary Museum is a must to visit part of the Everest Kalapattar Trek
About Nepal Kalapattar Trek
Nepal may seem like a remote location but it has a lot to offer to outdoor enthusiasts. One of them is the Everest Kalapattar Trek which lakhs of trekkers visit every year.
It is located in the Khumbu region and several starting points are there to reach. But, many tourist agencies choose the starting point of Lukla, as it saves a lot of time.
This trek is also popular for being the highest point of the trek in the Everest region, consisting of a total altitude of 5365 meters.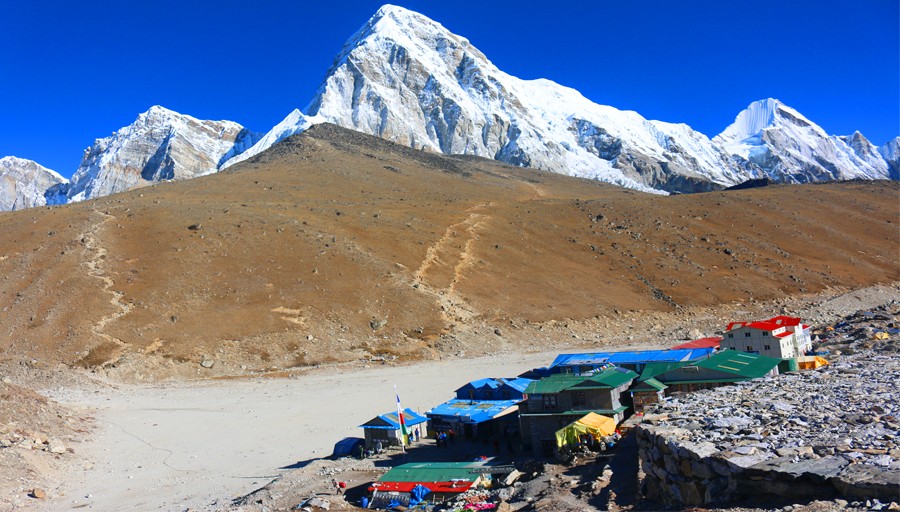 Because of these great heights, its difficulty level is strenuous. The steep inclines and descents along with the weather make it too difficult to pass on.
Still, it's one of the best places to go trekking because of its height, nearby plateaus, and deep gorges. This trek not only allows you to get up close and personal with some of the most spectacular mountain views on earth; it also offers a rare glance into the lives of the people who call this remote area home.
Starting from Lukla or Gorakh Shep, you walk through Sherpa villages, crossing rivers on wooden bridges, see rhododendron blossoms light up the forest every spring, and marvel at yak caravans carrying supplies along ancient trade routes.
Sagarmatha National Park in Nepal
The Nepal Everest Kalapattar trek takes you close to nature. You will enter the Sagarmatha National Park, which is a popular UNESCO World Heritage Site.
It was established on 19 July 1976 for the protection and preservation of Nepal's rich biodiversity. The primary attraction of this place is the highest point on Earth "Mount Everest".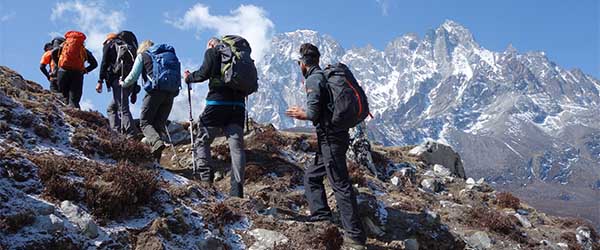 It covers a total of 1148 square kilometers of the area but only 3% of the park is covered with forest. It's the home to 118 bird species along with some wildlife animals like black bears, red panda, musk deer, Himalayan thars, snow leopard, and so on.
The remaining parts are for the land grazing and vegetation and its major part is for barren land because of the high altitude.
The park is mainly part of the Himalayas range with alpine vegetation, snow, and ice. To its left lies Lhotse while to its right Kangchenjunga dominates the view.
Sherpa Community in Nepal
During the exploration of Nepal Everest Kalapattar Trek, you will encounter the Sherpa community in the Solukhumbu region.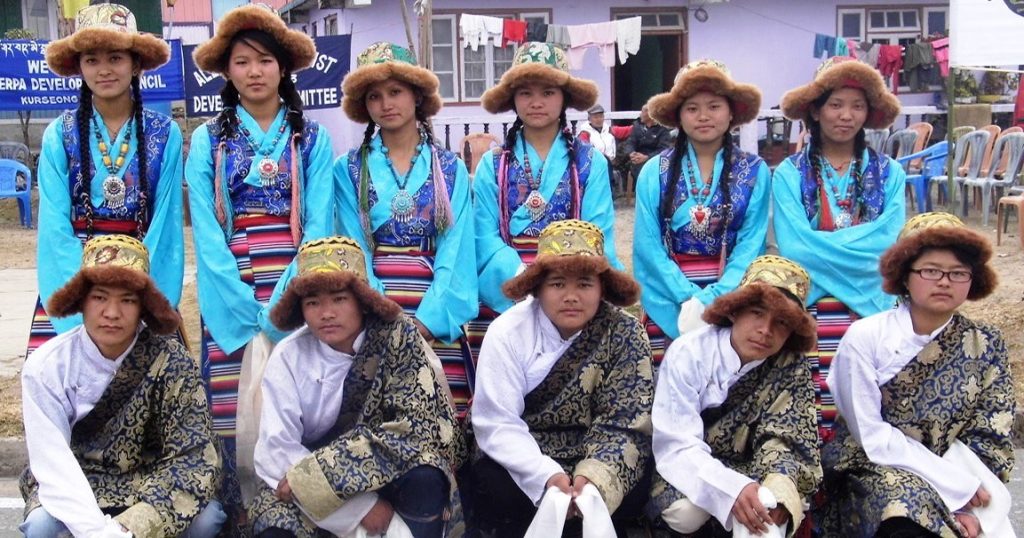 They are also known as "Sharpas" or "People of the Himalayas". Trekkers love to meet and spend time with them because they are aware of Nepal's history.
It's said that the Sherpa community had reached the south of Mt. Everest leaving Tibet. Their kind hospitality and friendly nature make them one of the best ethnic groups in Nepal.
Namche Bazaar is Located In The Everest Region Of Nepal 
Namche Bazaar is situated at an altitude of 3440 m. It's a place of glory that contains some mountains, valleys, landscapes, and more.
It's also the gateway to the world's tallest mountain. For the trekkers, this is called the tourism capital of Nepal Tour.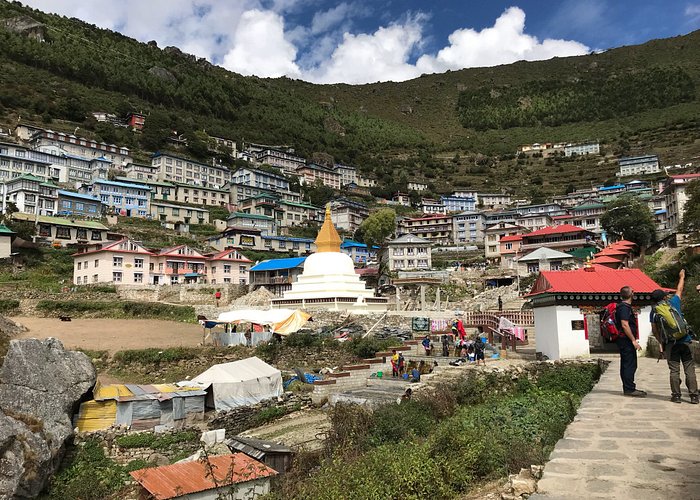 Many trekkers, hikers, and mountaineers while traveling to the other towns in Nepal, they don't miss visiting this market to buy whatever they want. But above that, people use this place for relaxing their body after continuous walking and hiking.
There is no fixed time to come to Namche Bazaar. The crowd always remains active for 365 days. All the hotels, lodges, and restaurants are open right now. If you want to get a scenic view of this market, consider visiting during the spring and autumn season.
Don't forget to go here on Saturday as a weekly market is organized where traders from Tibet sell their goods in the exchange for Nepali and Indian foods.
Come and Fall in Love With the Magic of Everest Kalapattar Trek
If you are planning to take Everest Kalapatthar Trek then choosing the right trekking agency could be a perfect option for you.
Every trekking group has its expectations and goals to achieve during the journey. Thus, it is quite important to make sure that the trekking company offers you complete satisfaction with their services and equipment as per your requirements and budget.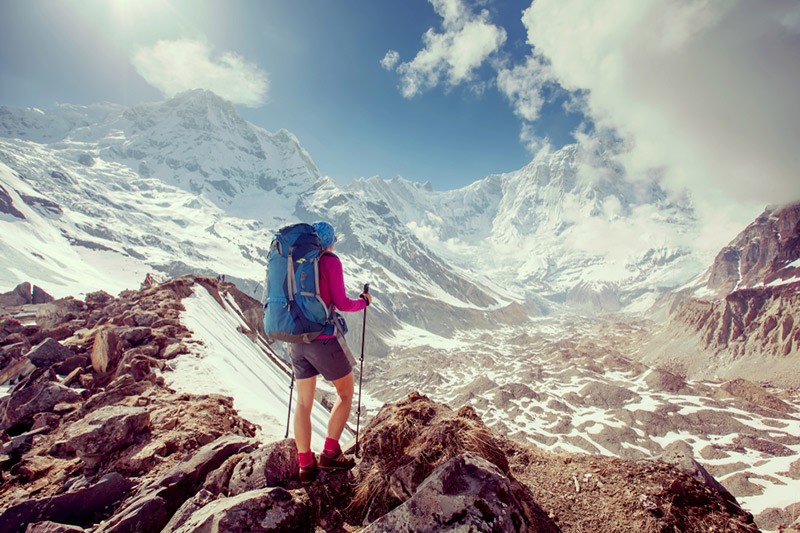 Nepal Tour Guide Team Trekking Agency Nepal understands your specific needs and requirements for the expedition of trekking, pilgrimage, sightseeing, and mountain climbing.
We are committed to being on time and we finish what we have started. We are serious about the safety and security of the tourists.
We invite you to explore the natural beauty and cultural richness of Nepal and its people by trekking in the charming Himalayan and Everest ranges.
Trek with us to explore the various landscapes from exotic villages and cities and many other adventurous activities which are set to ensure an enjoyable holiday experience for one and all.
As the Everest Kalapattar Base Came Trek is a high difficult trek, we make sure you enjoy it to your fullest without hurting yourself.
We have an itinerary of 14 days that will take you through the Namche Bazaar, Sherpa community, Hillary museum, and many other things in Nepal Everest Trek.
You can also customize the trek plan as per your choices and create your own "My Trip to Nepal" story. Our Nepal Trekking Package for Everest Kalapattar Trek price starts from $1145/person.