Accommodation

Hotel, Tea House
Overview
Annapurna Circuit Trek has long been praised by travellers as the holy grail of trekking since it was first opened to foreigners in 1977. This 200km plus trail that circles the heavenly Annapurna range has often been voted as the best long distance trek in the world because it combines a wide variety of climate zones from the tropics at 600m to the arctic zones located at 5000m above.
Annapurna Circuit Trail
This trail also takes you through a wide cultural variety from Hindu villages, at Terai region to the higher altitude Tibetan culture of Manang and through the formidable Thorong Phedi.
The trail passes through subtropical forests, terraced paddy fields, several waterfalls cascading down stone cliffs.
It is hard not to see the reason why travellers are often confused between Annapurna Circuit and Annapurna Base Camp trek. Both trail gives you awe-inspiring views of Annapurna range, Hiunchuli and Machhapuchhre, and hikers will come across Gurung villages. But that is where the similarities end.
As the name suggests, the goal of the Annapurna Circuit is to complete a loop. The trail starts and ends in Taal and is a relatively more strenuous trek than that of the base camp.
The AC's landscape changes drastically in a comparatively short span of time- from the green cultivated land in the south side of the Himalaya to the arid rocky desert of Mustang that falls on the Annapurna's rain shadow region. The trail also leads you towards Muktinath, a revered pilgrimage site of Hindus and Buddhists.
Crossing Thorong La Pass – Difficulty of Annapurna Circuit Trek
This expedition takes you across two river valleys and then to the formidable Thorong La Pass. Touching the edge of the Tibetan plateau at an altitude of about 5,400m/17,760ft, Thorong La Pass is the highest point in your expedition and is one of the greatest challenges you will ever encounter.
Most travellers take the anti-clockwise route as this way the altitude gain is gradual and crossing the pass is safer. Most trekkers feel the effects of this taxing endeavor and so it is very important to acclimatize at Manang to prepare you for your journey.
Taking on this expedition during the winters might prove difficult as the mountain passes are often blocked by snow.
Trekking on Off-Season
Trekking in the rainy season from July to September is encouraged if you want to avoid the crowds in the summer months. However, your views are mostly obscured by low clouds. There is no need to worry about rain so much as the arid landscape of Mustang and Manang fall under the rain-shadow region of the surrounding Annapurna range.
Why to trek Annapurna Circuit?
Nepal tour guide team recommend that you take the trail from Pisang via Ghyaru to Manang, as the small villages along the route are some of the best examples of well preserved Tibetan culture. These villages also assist you in acclimatization.
The Annapurna Circuit takes you to a height of over 5,460m (17,800ft) and makes you challenge yourself at every step. It dares you. Every glimpse of Gangapurna, Tilicho peak and Pisang peak makes you want to take that extra step. And as you reach the heights, where your senses are focused into clarity, you feel in your deepest of beings that every effort was worth it. This is the holy grail.
Trip highlights
Scenery and cultural diversity
Arid, Tibetan-style scenery of the upper Kali Gandaki Valley
The two river valleys connected by the Thorong La Mountain Pass are blessed with amazing topographical features.
A myriad of alpine and sub-tropical landscape.
Formidable terrain.
Towering views and panoramic sights of Himalayan peaks like the Annapurna range- Annapurna I, II and II, the Machhapuchhre Peak, the Nilgiri Himal, Mount Gangapurna, the Lamjung Peak, the Pisang Pak, the Dhaulagiri range and many more.
Muktinath temple. Pilgrimage site for both the Hindu and the Buddhist.
Marpha village. Known as "The apple capital of Nepal.
Arrive at Tribhuvan International Airport in Kathmandu.
Nepal Tour Guide team will greet you and drop you at your hotel.
Half day visit of major world heritage sites in Kathmandu such as  Royal
Kathmandu Durbar Square, Pashupatinath temple, Syambhunath, and Boudhanath stupa.
Prepping for the next day's trek.
Overnight stay at your hotel.

Drive to Besisahar [6-7 hrs]. Trek to Khudi [790m/2592 ft]

The day begins with 6-7 hour drive to Besisahar Kathmandu along to the Prithwi highway.
Lunch at Dumre and continue for a further 1.5 hrs to Besisahar.
We then trek to Khudi [1hr]. Khudi offers us a first glimpse of the gorgeous Manaslu range

Besisahar to Sirung (2200m/7216 ft): 6 - 7 hours

Our first day's walk involves crossing a few suspension bridges and waterfalls.
Trail includes several ascents and descents across rice paddies and a subtropical forest. Initially, the walk is gradual but is then followed by steeper trails.
Before reaching Sirung village we pass an ethnic Tamang settlement of Taranche.
Reach Sirung and enjoy close-up views of Nadi Chuli and Manaslu mountains.

Sirunng to Jagat [1290m/4232 ft]

We leave for Jagat on a relatively easy trail.
We leave behind the terraces of the village and enter the  woodlands.
On the forest trail we get a glimpse of a variety of birds. We also pass through several small villages and a few temples on the way.
We cross a suspension bridge over Sangu Khola at Mipra then again at Syange over the Marshyangdi River.
Now our trail moves alongside the mighty Marshyangdi River and we cross one more bridge before reaching Jagat.

Jagat to Dharapani [1920m/6299 ft]

Breakfast then begin our trek. The trail from Jagat descends until it reaches the river and then continues through a lush forest.
Further ascent leads to sharp-edged cliff facing the riverbank.
We climb steeply towards the slippery and physically challenging path to Sattale.
After treading a succession of rock-strewn trails, we descend to a grassy riverbank which leads to Tal.
The path becomes rugged and winding.
Meandering along the waterfalls and cliffs, we finally reach Dharapani.
Overnight in Dharapani.

Trek to Chame [2630m/8629 ft]

We walk through a few forested ridges on our way to Chame, the headquarters of the Manang District. We get amazing views of the Himalayas including Lamjung Himal, Annapurna II, and Annapurna IV (7,525m/24,688ft).
We also come across small hot spring where you are free to relax.
Overnight in Chame.

Trek to Upper/Lower Pisang [3190m/10466 ft]

This is probably the steepest part of the Marshyangdi Valley.
After passing this last bit of rock, the valley opens up with majestic vistas.
Then the valley widens opens up to Paungda Danda, a massive sloping rock face that rises over 5,000ft (1500m) above the trail.
We trek for a while then reach Lower Pisang
Overnight in Lower Pisang.

Trek to Manang [3520m/11549 ft]

There are two routes to Manang. We follow the trail that takes us to Upper Pisang via Geru.
This trail guarantees excellent views of the mighty mountains including Annapurna and Pisang.
We begin to notice a contrast in the landscape and vegetation. Harsh environment because of the cold and dry climate.
Short visit to Barge monastery- the largest monastery in the entire district of Manang.
Overnight at Manang.

Rest day in Manang [3520m/11549 ft]

We keep ourselves fit with a short hike to either Bhojo Gumba or Gangapurna Lake.
If we have the energy, we can even hike to Vraga Village where we can visit the Himalayan Rescue Association which will give us some idea about Acute
Mountain Sickness (AMS).
Overnight in Manang.

Trek to Ledar [4250m/13944 ft]

We leave Manang, and the trail makes an ascent of nearly 2000m to the Thorong La pass.
We make the climb steadily through Tenki, leaving the Marshyangdi Valley.
Continuing along the Jarsang Khola Valley, we reach Ledar at 4250m.

Trek to Thorung Phedi [4500m/14764 ft]

The trail descends to cross the river at 4310m.
We then climb up to Phedi at 4420m.
At High Camp on the elevation of 4600m, we can find some good Guesthouses.
Overnight stay at High camp.

Trek to Muktinath [3800m/12467 ft], crossing the Thorung La en route

The steep climb here is regularly used and easy to follow.
However, the problem may arise due to the altitude and snow which often block the path.
About four hours climb up to the pass marked by the Chortens and prayer flags.
You reach the top and are rewarded by the magnificent view from the top.
Muktinath is an important pilgrimage for both Hindus and Buddhists alike.
Overnight at Muktinath.

Trek to Marpha [2665m/8743 ft]

In the morning, we pay our visit to a Vishnu Temple and a Gompa.
We descend down to Kagbeni and then to Jomsom.
The trail leads you to a plateau above Kali Gandaki River, the world's deepest gorge. The barren landscape of this area resembles Tibet.
Finally arriving at Marpha.
Marpha is also famous for its apples. The local apple brandy of Marpha is also famous all over Nepal. Overnight at Marpha.

Trek to Kalopani (2,530 m/8,300 ft): 5 - 6 hours

From Marpha, we take a new route toward Kalopani via Chokhopani village.
We come across traditional villages of the ethnic Thakali people. We also get panoramic views of Dhaulagari, Tukuche, Nilgiri, Fang and Annapurna I mountains.
We continue to Kokhethanti.
We cross a river and come across the newly constructed road site to reach Kalopani.
Overnight at Kalopani.

Trek to Tatopani [1160m/3806 ft]

Our journey is mostly downhill.
As we drop to lower elevations we emerge back into subtropical forests. Our trail continues along Rupse Chahara (waterfall).
We continue down the east bank from Kopchepani via Garpar to a bridge at Dana.
At Narchyang Besi, wereach a powerhouse that supplies electricity in the area.
Upon reaching Tatopani, we relax and have a bath in the hot spring.

Trek to Ghorepani [2775m/9104 ft]

We leave the Kali Gandaki and head up the Ghar Khola valley.
The trail leads us through a terraced farmland with mountains all around.
We pass through the villages of Shikha and Chitre before reaching a beautiful rhododendron forest.
Walking further we reach Ghorepani, a beautiful village located at a ridge top.
Overnight in Ghorepani.

Trek to Poon Hill to Tadapani (2,700m/8,860ft): 6 - 7 hours

To catch the sunrise over the Himalayas, we make an early morning climb along a steep trail to the viewpoint of Poon Hill (3,210m/10,529ft),
Poon hill is a famous viewpoint to enjoy the amazing views of Mustang,
Pokhara and more than 20 of the highest mountains.
After watching the sunset, we return back to Ghorepani.
Breakfast and then we head east to climb a nearby ridge.
We descend through rhododendron forests and pass by waterfalls to reach Tadapani to spend the night.

Tadapani to Pokhara (827m/2,789ft) via Ghandruk: 5 - 6 hours trek, 1 hour drive

From Tadapani, we make a steep descent through the dense and dark forest.
This part of the trek will be through a thick forest of old rhododendron trees. When the rhododendrons are in full bloom, these forests turn into amazing gardens.
Depending upon the season, we also get to enjoy cherry blossoms on the slopes on the other side of the ravine.
After trekking a few more minutes, we enter the village of Ghandruk, a slope settlement mostly inhabited by the Gurung people.
Here, we can enjoy the stunningly close-up towering views of Fishtail, Annapurna South, and Hiunchuli mountains.
We continue our trek to Nayapul then we drive to Pokhara. Overnight in Pokhara.

Drive from Pokhara to Kathmandu: 5-6 hours

After breakfast, we say goodbye to the beautiful lake city of Pokhara
5-6 hrs drive back to Kathmandu.
We have the rest of the day for some souvenir shopping.
To celebrate the successful completion of our journey, we will have a farewell dinner in the evening.
Overnight in Kathmandu.

Our adventure in Nepal comes to an end today! Nepal Tour Guide team representative will escort us to the airport approximately 3 hours before our scheduled flight.
Price Included
Airport pickup & dropoff by Private Car.
Accommodation in Kathmandu in a 3-star category Hotel with Breakfast for 5 night.
All accomodation in teahouse and breakfast, lunch and dinner.
English Speaking Guide as per the itinerary, And a Porter in the Trekking area for carrying laguage.
All accommodation in trekking area in local lodges. ( soft comfortable bed with Shared bathroom)
Food, accommodation, salary, equipments, insurance, of guide and porter.
All surface transportation as per the itinerary in Tourist bus or if you need Private car it will be additional cost.
Annapurna conservation & TIMS permit.
Price Excluded
Sightseeing and hill station entrance fee where necessary.
Launch and dinner.
Travel insurance International air fare to and from Nepal.
Nepal Tourist Visa fee.Personal Expenses.
Any kind of alcoholic drinks, hot water, hot shower, cold drinks, laundry, phone call, internet.
Trekking Equipments (down sleeping bag and down jacket).
Tips for guide, porters, driver ( Not mandatory ).
Sightseeing and hill station entrance fee where necessary.
Launch and dinner in Kathmandu.
Travel insurance International air fare to and from Nepal.
Nepal Tourist Visa fee. Personal Expenses.
Any kind of alcoholic drinks, hot water, hot shower, cold drinks, laundry, phone call, internet.
Trekking Equipments (down sleeping bag and down jacket).
Tips for guide, porters, driver ( Not mandatory ).
Horse riding rent per person in case you are interested and additional porter due to natural calamities during trek.
Arrangement of emergency helicopter service which will be paid by your travel insurance company.
Things and expenses for personal nature.
Other things not mentioned in Cost include.
FAQ
What is the best time of a year to do Annapurna circuit trek?

For this trek spring season (March, April and May) is best time to trek. In this time, you can see the beauty of blooming flowers like rhododendron and orchids and clear panoramic view of Himalayas. Apart from this season, you can trek in other seasons too for the same adventure

What are the trekking equipment's required for this trek and where do I get them?

For trekking equipment's, we have mentioned them below. We recommend you be equipped with these for the trekking: Day pack Duffle bag Sun glasses Towels Water bottle Washing soaps Moistening lotion Spare batteries Spare Warm clothes And most needy things like: Hiking boots, Flip-Flop slippers, wind proof jackets which will keep you warm, trekking suits, sun hat, water proof gears. These equipment's are important for you while trekking and you will get these stuffs in trekking shops in Thamel area in Kathmandu or in lake side Pokhara. Our representatives will be happy to help you with the hiring of the materials.

Are the foods and water hygienically standard?

Yes, the foods and water in the trekking region are hygienical standard as our representative will take care of foods that are provided to you on the region.

What kinds of foods are available during Annapurna circuit trek?

Typically, different kinds of ethnic foods like Dal Bhat are best served in the area. One can also get western and continental foods however the taste might not be up to the usual standards. And please inform our guide if in case you are allergic to any kinds of food.

How fit do I need to be to do this trek?

Your physical condition needs to be stable as you will be trekking in thin air. With a good physical condition, you will be able to metabolize better. With your body in a fit condition, you can cut effects such as Mountain Sickness, Respiratory problems, digestion problems and other problems you will face. To improve your cardiovascular fitness, high-intensity training works best. High intensity training involves short bursts of high-intensity effort, followed by a recovery period. It is the best way to increase your stamina and prepare you for trekking at different altitudes.

Do I need any medical insurance for this trek?

Medical insurance is highly recommended for this trek because it will be easy for you in case of any medical emergency. The trek to Himalayas is itself a challenging task so it is better to be prepared for circumstance.

Do I need guides and porters for this trek and how can I get them?

Trek guide is necessary for this trekking while you can choose to have a porter if you feel necessary who will carry 15 kgs of your luggage. The price of the porter is not included in our packages. You can get one in the trekking area and our guides will help you in the matter.

How can I pay for this trek?

You can choose to pay via credit cards, Bank transfer or IME/ Moneygram/ Western Union. For more information regarding the payment please follow our payment information.

What happens in-case of medical emergency during the trek?

In case of any medical emergency our guide will be there to help you. You could be transferred to any nearby health post or health clinic or you could be rescued via chartered Heli from the trekking region in case we need to. Having a travel insurance that covers the high-altitude medical insurance could be helpful in this situation.

Can I get the guides who speak languages other than English?

Yes, you can get the guide that speaks other language if you need one. The price however will be extra.

What if I cancel the trip?

For any trip cancellations clients will have to inform 30 days prior to the departure. While 15% Booking amount is fully nonrefundable any extra amount received above that shall be refunded however the expenses incurred for the transfer of the refund amount shall be charged by the company. Any trips cancelled within 30 days of the date of departure shall be fully nonrefundable.

How difficult is to do Annapurna circuit trek?

Annapurna circuit trek is a moderate trek which involves 6 hrs of walk per day to reach an altitude of 5416 m so clients with altitude sickness might face the difficulties.

How experienced are your guides/porters for this trek?

You will be accompanied by a knowledgeable and experienced guide licensed by the Government of Nepal. Our team has the members serving more than 10 years in the industry.

Are there ATMs on the way of this trek?

No there are no ATMs on the way so you have to carry extra cash with you.

Do I have to pay extra for the mobile, camera charging, hot shower and internet use and how much is it?

Yes you have to pay extra charge 2 to 4 Dollars for charging, camera, hot shower or internet use.

What are the safety measures during my trip?

The safety measures you need to take before and during your trek are:

Get proper immunizations.
Proper trekking insurance.
Carry bottled water with you at all time. You also need to constantly have water purifying tablets. These tablets will be available at a local pharmacy.
Avoid Altitude Mountain Sickness by climbing gradually and allowing enough time for acclimatization.
Carry proper layers of clothing.
Have appropriate trekking gear.

Do I need to tip guides and porters and how much is it?

It is not mandatary but recommended to tip the guides and porters. It is usually 10% of trip amount.

What is the highest altitude reached of Annapurna circuit trek?

The highest altitude is 5416 m at the Thorang La pass.

How long do we walk every day during this trek?

We will walk up to 6 to 7 hrs in this trek in average every day. Throughout the trail there will be plenty of time to rest and enjoy the scenic beauties.

What kinds of transportation are available during Annapurna circuit trek? Do you book transportation or I need to book the transportation by myself?

We will provide private jeep for surface transportation in this trekking package. Private vehicles or public buses are also available. Air transportation or public buses are also available.
Review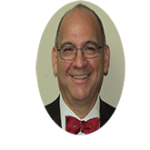 Aristofanes Cedeno
01/01/1970
One Week in Nepal With Tour Guide
I recently spent one week in Nepal and Tour Guide Team Trek provided an extraordinary service with an itinerary suited to my needs and interests, including Kathmandu, Chitwan, and Pokhara, detailed cultural and historical explanations when visiting different sites in Kathmandu, and above all, a customer and people-oriented approach to all activities, meals, shopping, etc. Kumar Dahal was my tour guide and it was a pleasure for me to have him showing me his native Nepal. Kumar has excellent English speaking skills and he is willing to take the extra mile to help you have the best trip to this beautiful country. I recommend him and Nepal Tour Guide Team Trek wholeheartedly as the best agency to fulfill your expectations.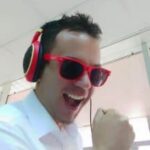 Memorable 4 Days With Tour Guide
My wife and I had the privilege to enjoy a 4 days long private tour with tourguideinnepal.com. Everything was spot on. We had a private driver and a private tour guide for the entire trip, both extremely polite. I can 100% recommend them to others also. I also found their pricing more than fair. Kumar runs the company, he was very helpful when we put together the custom itinerary. Our tour guide was Suvash, probably the most caring guy I've ever met. Thanks for the lifetime experience guys!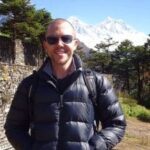 Two Nights Was Awesome
I only had two nights in Kathmandu and primarily wanted to do a chopper flight around Everest as well as see as much of Kathmandu as possible. Kumar was amazing and looked after me like family. I did a lot of research and Kumar booked the Chopper flight for me and answered any and all questions I had leading up to it. The Everest day was truly one of the best and awe inspiring days of my life. Kumar also took us to all of the must see sights in Kathmandu. He listened to our needs as well as read our body language for what we required. You must have a guide in places like Kathmandu to understand the history and not miss anything and you won't regret using Kumar – he is the best!!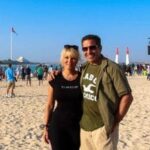 AMAZING NEPAL EXPERIENCE WITH Nepal Tour Guide Team
We had the privilege exploring KTM valley with Kumar. He has a way of showing you all facets of Nepal as nobody else will. Not only does he know his country like no other, he also has a special way of connecting you with his culture , people, customs and more like a real tour guide can only do. He is a humanitarian, a good spirit, with a great sense of humor and a heart of gold, someone who CARES about his country and people. You will love the way he guides you and shows you his country. Anything from local foods, to extensive history or just small talk about politics and social issues, Kumar is happy to discuss all. He showed us a side of Nepal, we would have never experienced with a larger bus group. He customized our program to our liking, the way we wanted it, patiently answered all of our questions always friendly , attentive and genuine. We can highly recommend Kumar as your private guide. I have traveled the world extensively (please see my other reviews on tripadvisor) and know the difference between 'just a guide' and a true tour director who LOVES his job and connecting with people from all walks of life. Kumar is great in what he does and his personality will make you like him the day you meet. We are still friends and should we return to Nepal, there is no doubt in our minds that we will see him again, not only as our guide but also to reunite with a great friend and human being.
Two Weeks In Nepal
We came to Nepal for just under two weeks in March 2017. My husband and I decided to bring my mom for her 60th birthday as it was her lifelong dream to visit Nepal. But weren't sure what to do while we were there! Luckily, we found Nepal Tour Guide Team, and after a few emails to Kumar, he set up the whole trip for us. Our trip was incredible, and Kumar was wonderful. From Kathmandu to Chitwan, Pokhara and back, Kumar showed us the whole country, and his knowledge was second to none. He arranged all the hotels, the car and driver, the things we did, showed us great places to eat and most importantly, provided great friendship and conversation along the way! We laughed the whole trip and had a wonderful time. The mountains were beautiful, Chitwan was amazing, and the lakeside at Pokhara was definitely my mom's favorite part. We're still positive we had the best tour guide and the most skilled driver in the entire country. Kumar is an incredible person and we made a lifelong friend. Even after coming home, we continue to keep in touch, chatting and making video calls. We can't wait to go back!
Total Cost (USD)
USD 1250 / person
Still confused?
Talk to our expert.