World Heritage Sites Tour - 15 Days
Trip Overview
Nepal is the only country in the world with top 10 UNESCO World Heritage sites. Nepal Tour Guide's World Heritage Sites tour is specially designed for you to see and explore all the UNESCO World Heritage sites in Nepal. There are 8 cultural and 2 natural world heritage sites in total, one of the more famous one being Lumbini, the birth place of Lord Buddha. Other important heritage sites are the Changunarayan Temple of Bhaktapur, Chitwan National Park, and Sagarmatha National Park among others.
Visit Lumbini
Apart from Kathmandu, Lumbini is another city with the largest number of world heritage sites. Sites like Maya Devi Temple, Ashoka Pillar, sacred garden etc. have rich history that date back hundreds of years. Located roughly more than 285 km west of Kathmandu, Lumbini is the birthplace of Siddharta Gaumtam, better known as the Buddha. Ever since Buddha's teachings spread across the world, this place has been teaming with monastic complexes and pilgrims.
Chitwan National Park
Another world popular destination around this region is the Chitwan National Park where you can take exotic jungle safari in. Chitwan National Park offers you an opportunity to ride on an elephant and takes you near to wild animals, such as one – horned rhino, Royal Bengal Tiger, langur monkeys, wild boar, sloth, jungle cats, pythons, crocodiles, deer, etc. The various species of animals along with marshlands make Chitwan one of the top national parks in the world.
Explore the serene of Pokhara
And thriving as the most popular tourist destination of Nepal is Pokhara- a trekking gateway for the adventure lovers. With spectacular 360 degrees mountain view, adventure activities like white water rafting, kayaking, bungee jumping, etc, and food choices to satisfy every travellers palette, Pokhara ticks all the right boxes for travellers looking for a bit of everything.
Sagarmatha National Park is another natural heritage site in Nepal that is the home of the world's highest Mountain peak Mount Everest as well as hundreds of other peaks that belong to the '8000 and above range of mountains.
Tansen – The historical site
The historic trading hub Tansen is second to none when it comes to giving you experiences of grandeur with every corner steeped in nostalgia. Medieval hill stations such as Nagarkot, Dhulikhel and Daman are perfect getaways from the summer heat, if there ever was one. Adding to this overwhelming list of world heritage sites are the world famous Pashupatinath temple, Boudhanath Stupa and Swayambhunath (Monkey Temple) Stupa, all located in the heart of Kathmandu city.
Overall, every part of Nepal is welcoming and it's heritage reflects the country's status and immeasurable diversity that has been brought to its soil. Every corner of the cities embodies the spirit of the kings, priests and artists who have helped shape this ever evolving country. A sense of wonder and awe shapes the Nepalese life at every moment. The numerous rituals and culture are rooted in a deep sense of pride in all that is Nepali. Nepal Tour Guide has specially designed an exclusive itinerary to those who wish to take in all that Nepal has to offer and relish in the delight to their heart's content.
Trip Highlight
Lumbini- the birth place of Lord Buddha. Mayadevi Temple, Lumbini Garden and Ashoka Pillar make the core of the archeological Lumbini visit and are must see sites.
Lumbini is also the central attraction for Buddhists pilgrims worldwide.
The cremation ghats of Pashupatinath temple. The temple is one of the most important pilgrimage sites of Hindus worldwide.
The 365 steps climb up to the Monkey temple.
The medieval town of Bhaktapur that still organizes ceremonies whose traditions date back to the 8th century.
White water rafting, Bungee jumping, Canyoning and other adventure activities at Pokhara. And since Pokhara is the starting point for many high altitude climbs, this area also receive large influx of travelers with their own unique stories of adventure.
A chance to see a Snow Leopard at Sagarmatha National Park. The world's highest national park is located at an altitude of over 6,000m and is home to several indigenous species including the endangered Red Panda and the elusive Snow Leopard.
Itinenary
Price Details
Faqs
Reviews
Itinenary
Arrival Kathmandu and transferred to Hotel, free day

Arrival at Tribhuwan international Airport.
Our representative will greet you with warm regards and escort to hotel.
Rest for the day. You will be free on this day.
Overnight at hotel.



Sightseeing in Swayambhunath, Kathmandu durbar square & then drive to Nagarkot.

Breakfast at hotel.
On this day we will do sightseeing in Swayambhu and Kathmandu. Our representative will take you to this places for sightseeing.
After finishing sightseeing in Kathmandu valley. We will drive for Nagarkot.
Overnight at Nagarkot.

Drive to Telkot and walk about 2hrs to changu Narayan and drive to Bhakatapur for sightseeing then drive to Namo Bouddha

Breakfast at hotel.
In this day we will see sunrise view from hill station. Then drive to Changu Narayan temple. After visiting Changu Narayan we drive to Bhaktapur for sightseeing the city. Then we drive to Namo Bouddha monastery.
Overnight at Namo Bouddha.



Visit Patan, Khokana and Bungmati

Breakfast at hotel.
On this day we will drive to Patan for 2 hours. Sightseeing Patan Durbar Square, Khokana and Bungmati.
Drive to Kathmandu Hotel. Overnight.



Sightseeing to Pashupatinath, Bouddha & Kapan monastery

Breakfast at hotel.
On this day we will do sightseeing in Pashupatinath, Bouddhanath and Kapan monastery.
Drive back to hotel. Overnight.



Drive to Chitwan and participate on Tharu culture dance in the evening

Early morning breakfast at hotel.
On this day we will drive to Chitwan it will take 7  hrs of drive.
Jungle activities Package starts in the afternoon.
Visiting Tharu Cultural Museum and Tharu Villages nearby followed by
Tharu cultural dance in the evening Cultural Dinner.


Overnight.

Jungle safari activities in Chitwan National Park

After breakfast.
Boating or Canoe ride in the Rapti river.
Rapti river where you can see rare crocodile. You can also get chance to the National Park and see Roya Bengal tiger, deer, wild boar etc.
Elephant or Jeep safari through the Jungle of Chitwan National park where you can see deers, monkeys, wild boars, bisons and even endangered species like Royal Bengal tiger.
Elephant Bathing program at breeding centers. This activity is available mostly in summer time.
Dinner at night.
Overnight.

Drive to Lumbini and transfer to hotel

Breakfast at hotel.
We will drive to Lumbini in this day for 6 hrs.
Overnight at hotel.



Lumbini sightseeing

Breakfast at hotel.
In this day we will do sightseeing of Maya Devi temple, Ashok pillar and monasteries made by different countries in the surrounding area through rickshaw ride.
Overnight at hotel.



Drive to Tansen Palpa

Breakfast at hotel.
We will drive to Tansen Palpa for 4 hrs through scenic hill side road.
Overnight at hotel.



Explore day around Tansen Palpa

Breakfast at hotel.
In this day we will visit Ranighat palace, Palpa durbar museum and shree Amar Narayan temple.
Overnight at hotel.



Drive to Pokhara

Breakfast at hotel.
On this day we will drive to Pokhara.
Rest of the day or you can walk near lakeside of Pokhara.
Overnight at hotel.



Full day Pokhara sightseeing

Breakfast at hotel.
Early morning drive to Sarangkot for sunrise view and the panoramic view of Mt. Annapurna, Mt. Dhawalagiri and Mt. Fishtail. You can do any adventure activities like paragliding, zip line, bungee etc. Later we drive for sightseeing Gupteswor cave, Tibetan refugee camp, Davis Falls and Int' l mountain museum.
Drive back to hotel in the evening.
Overnight.



Drive to Kathmandu

Breakfast at hotel.
On this day we will drive back to Kathmandu for 6 hrs.
Overnight at hotel.



Departure day

On this day you will be escorted to TIA for your final departure.
Farewell.
End of service.
Price Details
Price Includes
All surface transportation in private Vehicle with AC.
All government charges and official charges
An experienced English Speaking tour guide throughout the trip
Airport pickup and Drop.
Chitwan jungle package with breakfast lunch and dinner.
Price Not Includes
Hill station and sightseeing entrance fees where necessary.
Lunch and dinner.
Personal Expenses.
Anything not mentioned in the cost includes.
Reviews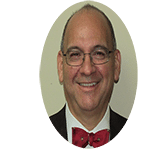 One Week in Nepal With Tour Guide
I recently spent one week in Nepal and Tour Guide Team Trek provided an extraordinary service with an itinerary suited to my needs and interests, including Kathmandu, Chitwan, and Pokhara, detailed cultural and historical explanations when visiting different sites in Kathmandu, and above all, a customer and people-oriented approach to all activities, meals, shopping, etc. Kumar Dahal was my tour guide and it was a pleasure for me to have him showing me his native Nepal. Kumar has excellent English speaking skills and he is willing to take the extra mile to help you have the best trip to this beautiful country. I recommend him and Nepal Tour Guide Team Trek wholeheartedly as the best agency to fulfill your expectations.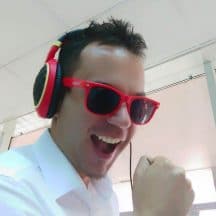 Memorable 4 Days With Tour Guide
My wife and I had the privilege to enjoy a 4 days long private tour with tourguideinnepal.com. Everything was spot on. We had a private driver and a private tour guide for the entire trip, both extremely polite. I can 100% recommend them to others also. I also found their pricing more than fair. Kumar runs the company, he was very helpful when we put together the custom itinerary. Our tour guide was Suvash, probably the most caring guy I've ever met. Thanks for the lifetime experience guys!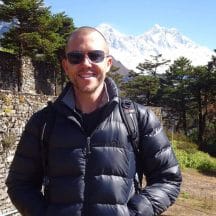 Two Nights Was Awesome
I only had two nights in Kathmandu and primarily wanted to do a chopper flight around Everest as well as see as much of Kathmandu as possible. Kumar was amazing and looked after me like family. I did a lot of research and Kumar booked the Chopper flight for me and answered any and all questions I had leading up to it. The Everest day was truly one of the best and awe inspiring days of my life. Kumar also took us to all of the must see sights in Kathmandu. He listened to our needs as well as read our body language for what we required. You must have a guide in places like Kathmandu to understand the history and not miss anything and you won't regret using Kumar – he is the best!!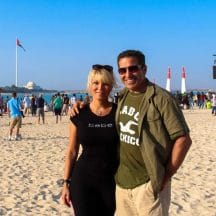 Tom And Heide
18th September, 2018
AMAZING NEPAL EXPERIENCE WITH Nepal Tour Guide Team
We had the privilege exploring KTM valley with Kumar. He has a way of showing you all facets of Nepal as nobody else will. Not only does he know his country like no other, he also has a special way of connecting you with his culture , people, customs and more like a real tour guide can only do. He is a humanitarian, a good spirit, with a great sense of humor and a heart of gold, someone who CARES about his country and people. You will love the way he guides you and shows you his country. Anything from local foods, to extensive history or just small talk about politics and social issues, Kumar is happy to discuss all. He showed us a side of Nepal, we would have never experienced with a larger bus group. He customized our program to our liking, the way we wanted it, patiently answered all of our questions always friendly , attentive and genuine. We can highly recommend Kumar as your private guide. I have traveled the world extensively (please see my other reviews on tripadvisor) and know the difference between 'just a guide' and a true tour director who LOVES his job and connecting with people from all walks of life. Kumar is great in what he does and his personality will make you like him the day you meet. We are still friends and should we return to Nepal, there is no doubt in our minds that we will see him again, not only as our guide but also to reunite with a great friend and human being.
Two Weeks In Nepal
We came to Nepal for just under two weeks in March 2017. My husband and I decided to bring my mom for her 60th birthday as it was her lifelong dream to visit Nepal. But weren't sure what to do while we were there! Luckily, we found Nepal Tour Guide Team, and after a few emails to Kumar, he set up the whole trip for us. Our trip was incredible, and Kumar was wonderful. From Kathmandu to Chitwan, Pokhara and back, Kumar showed us the whole country, and his knowledge was second to none. He arranged all the hotels, the car and driver, the things we did, showed us great places to eat and most importantly, provided great friendship and conversation along the way! We laughed the whole trip and had a wonderful time. The mountains were beautiful, Chitwan was amazing, and the lakeside at Pokhara was definitely my mom's favorite part. We're still positive we had the best tour guide and the most skilled driver in the entire country. Kumar is an incredible person and we made a lifelong friend. Even after coming home, we continue to keep in touch, chatting and making video calls. We can't wait to go back!
Total Cost (USD)
USD
1700
/ person
Trip Facts
Trip Style

Private / Group
Ask An Expert