Nepal Trekking Package: Explore the Beauty of Mountains With Our Trekking Package
Trekking in Nepal is an adventure that should not be missed by anyone, especially for those who love to explore the beauty of nature.
It's an essential part of culture, lifestyle, and society. Foreigners love outdoor activities and sightseeing, so it has become a vital part of their lives.
In the past few years, there has been an increased demand for trekking in Nepal due to its scenic beauty, religious structures and revered religious places.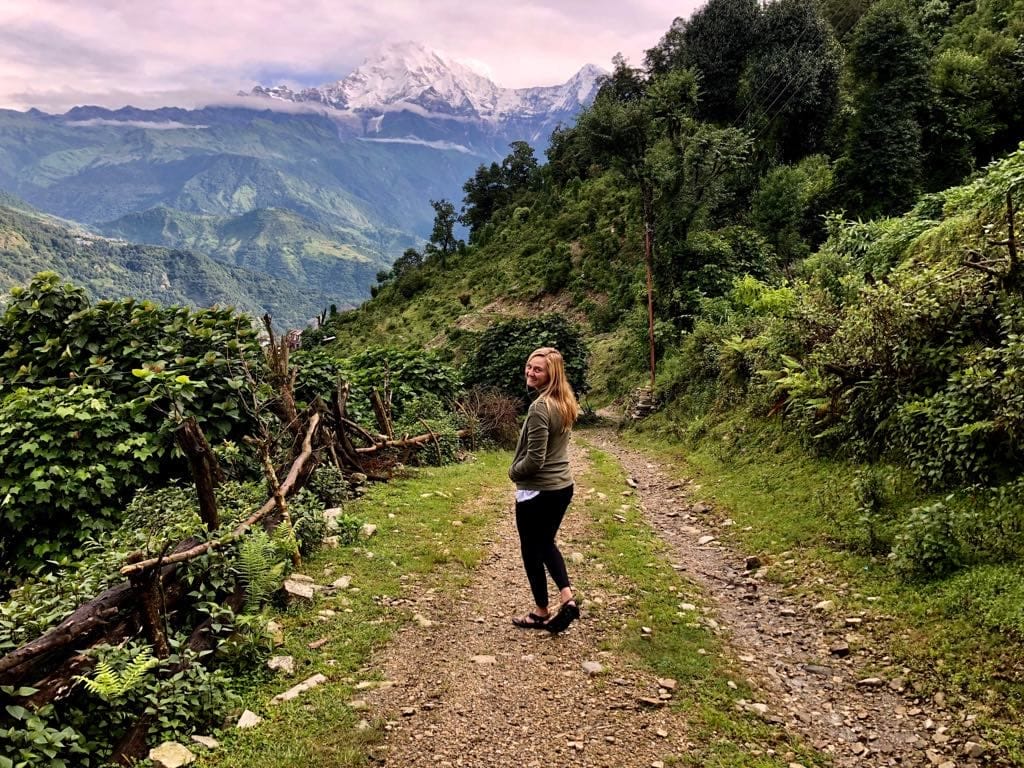 The best time to lose yourself in the tranquilly of the mountains is during the autumn and spring seasons. Among them, October and November are considered the peak trekking months.
If you are ready to witness the extraordinary views of Nepal, here we are with the most affordable Nepal Trekking Packages for you.
We are offering many Nepal trekking packages that take you on short treks at a low altitude or to longer and more challenging treks. So, have a look at them now.
Poon Hill Trek in Nepal
Not much time but still want to have a once-in-a-lifetime trekking adventure? If yes, then the Poon Hill Nepal trekking package would be the right choice for you.
It's the perfect place for nature lovers who enjoy moderate-to-difficulty treks. This trek draws a quick response from tourists because it offers magnificent views of the sunrise and sunset.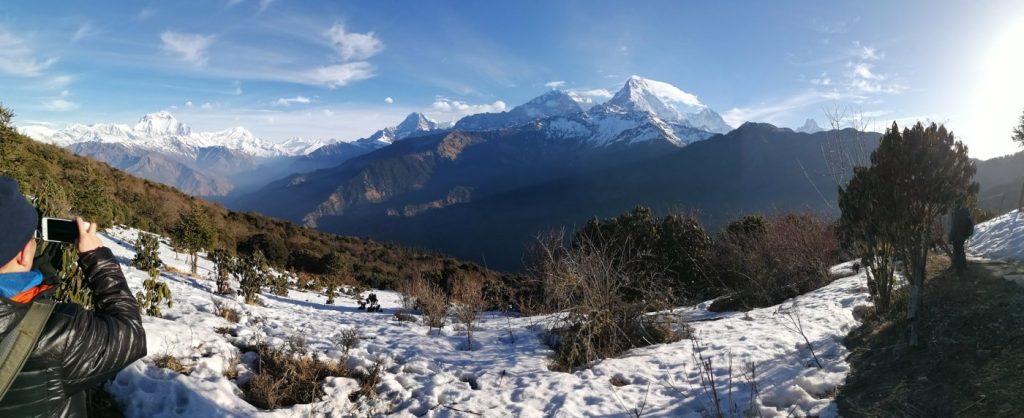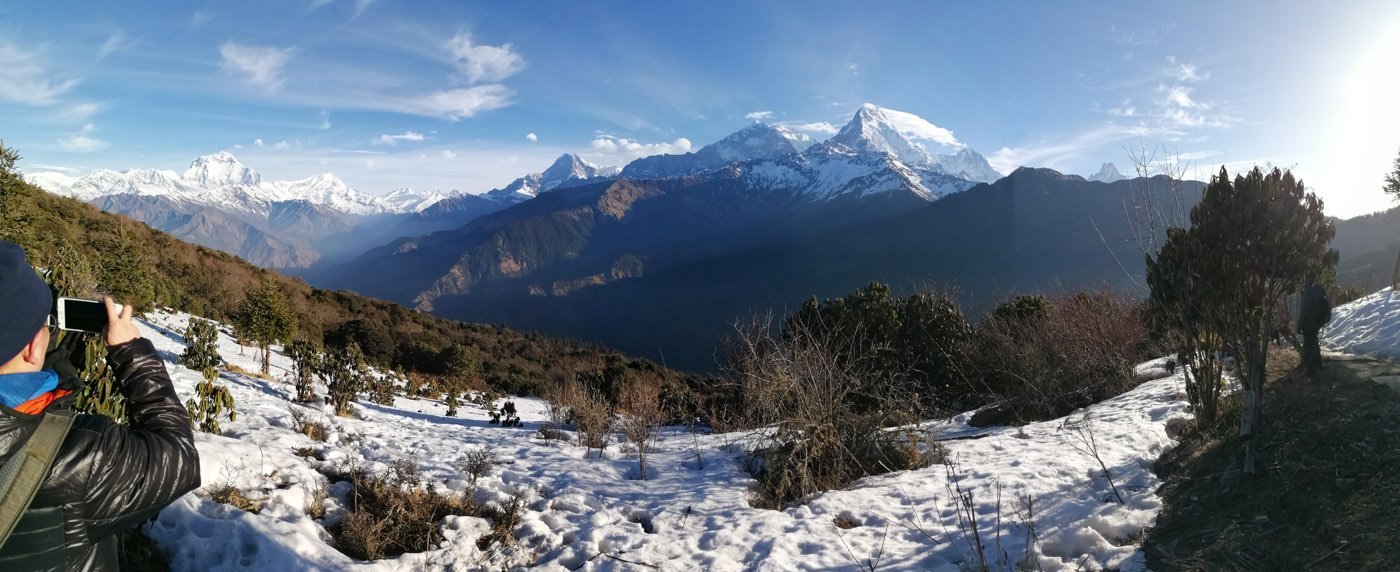 The hutments are comfortable, providing hot meals, warm temperatures, and an excellent view during the night.
Your trip will start from Nayapul and then you will move to Gandruk village. The first day is going to be challenging because you have to move up the incline for 5–6 hours until you reach the Tikhedunga.
To rest, you can spend time with the fellow trekkers and share your stories with them at the evening campfires.
Perhaps you can even make any of them your friend. However, the best moment you will ever have at the Poon hill trek is at Ghorepain Poon Hill Trek.
Cost: $541
Number of Days: 5
The Langtang Valley Trek in Nepal
The Langtang Valley Trek is a relatively easy trek which used to be part of the Langtang National Park in Kathmandu, Nepal.
The valley is famous for its natural beauty and the rich cultural heritage of the Tamang people, who inhabit it.
It is also famous for being one of the most accessible trekking spots in Nepal because of its huge size, beautiful views and rich culture.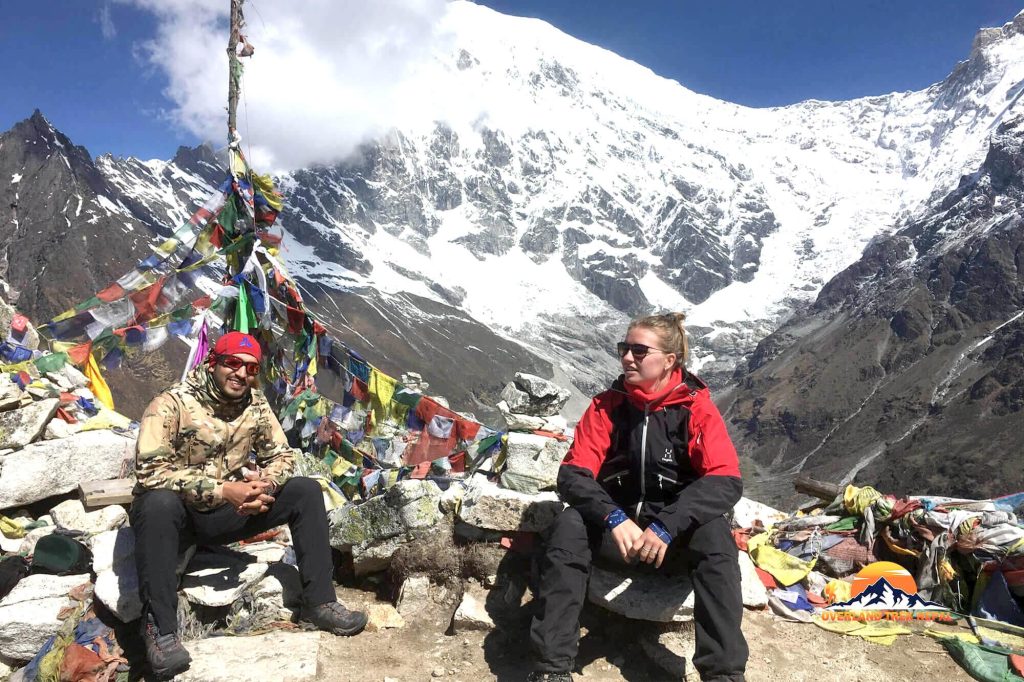 This Nepal Trekking Tour will start from the Syabru Besi and then you will move towards the Khangjim, Sherpagaun Lama Hotel, Ghodatabela, Langtang Village, and eventually to Kyanjin Gompa.
Here, at the end of the trekking point, the chances of encountering monkeys in the alpine forests are high. In addition, the rhododendron forest at Thaman and the valley's glaciers are worth seeing.
Just imagine yourself sipping Italian coffee at a height of 3,870 m above the ground. This is what Kyanjin Gompa offers to you. So, no hiker likes to say no to the thrill of the Langtang Valley Trek.
Cost: $799
Number of Days: 10
Gokyo Lakes Trek in Nepal
The Gokyo Lakes Trek is a less popular one and it was opened in the place of classical Everest region treks. It consists of six fresh bodies of water with a difference in height of 4700–5000 m. This lake has been a sacred point for both Hindus and Buddists.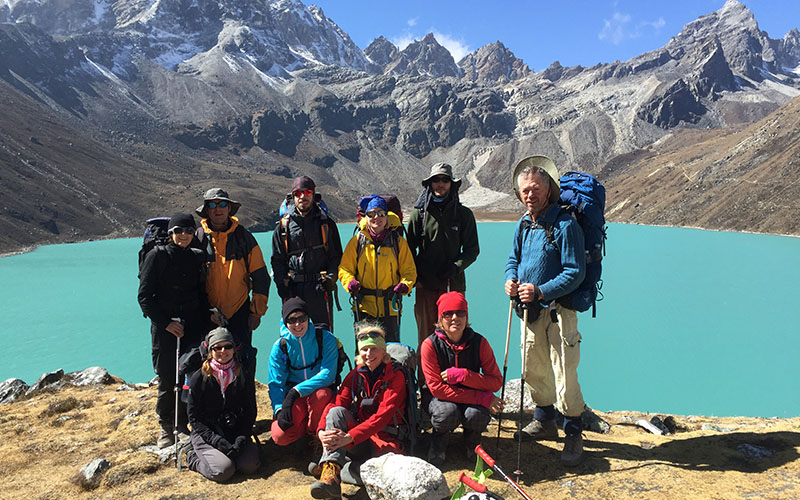 The route of this Nepal trekking package begins from Lukla and moves to the hustle and bustle of Namche bazaar town for a beautiful view of the Ngozumpa glacier. It's one of the popular areas among the famous Trekking Places in Nepal.
Cost: $1175
Number of Days: 13
Everest Kalapattar Trek in Nepal
The Everest-Kalapattar Trek is a remote wilderness journey through an untamed Himalayan land, touched by crowds every year.
It's a highly popular trek in the Everest region. This enthralling expedition provides a panoramic view of several high peaks in the rising moon.
The trek route follows meandering brooks and offers a glimpse of Tibetan culture. It is covered with thick forests, green mountains, sub-tropical vegetation, orchids, and rhododendron blossoms.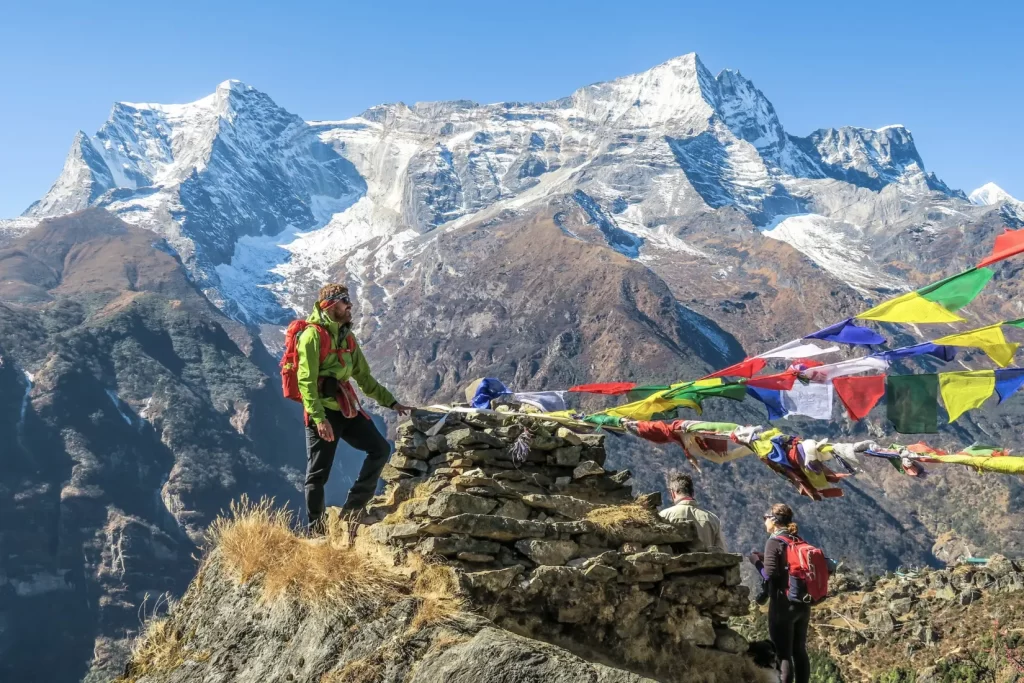 With this Nepal trekking package, our Trekking Agency in Nepal will get you through Sherpa villages, ancient Thami and Tengboche monasteries.
Tengboche town is also known for the Mani Rimdu Festival trekking. This festival is celebrated in a series of 10 events on the annual fool moon.
Another worthwhile thing to notice here is the Khumbu glacier, Hillary museum, Namche Bazaar and more.
Cost: $1145
Number of Days: 14
Annapurna Circuit Trek in Nepal
Since Annapurna Circuit Trek has been opened to travellers, it has become one of the most popular trekking points for foreigners. Not only is it highly challenging, but it's also considered the longest in the world.
The Annapurna Circuit Trek is one of the most popular treks in the entire world, and for a good reason. It leads through some of the most beautiful scenery on earth, from high mountain plains to rugged terrain with powerful rivers.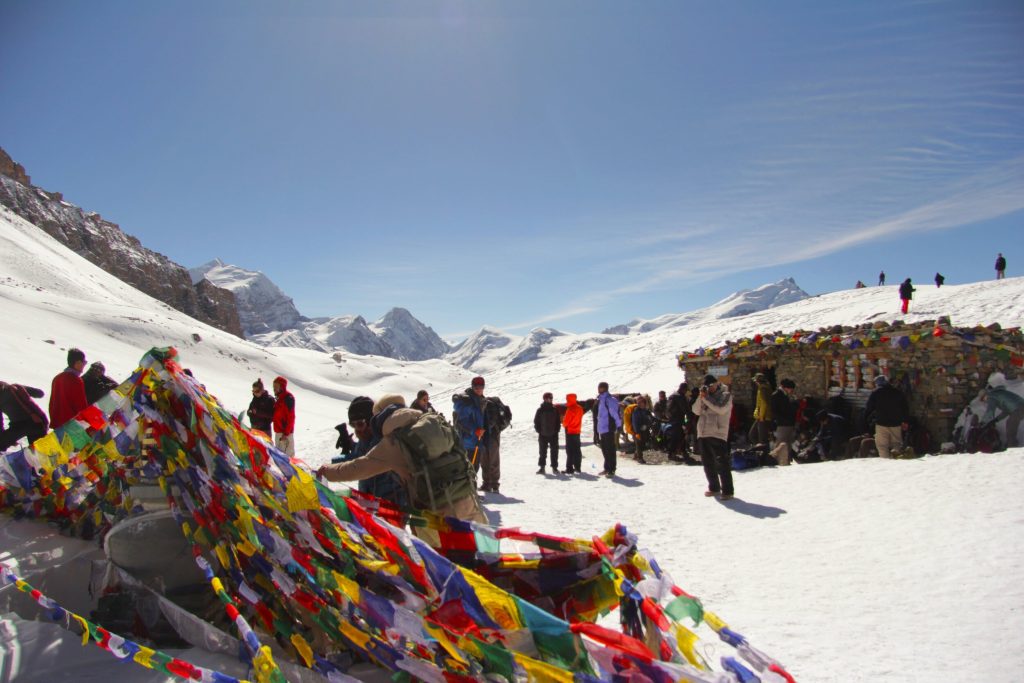 This Nepal trekking package of the Annapurna Circuit trek will let you explore two River Valleys and Thorong La Pass.
For the trekkers, it's the toughest point to cross. That's why the majority of the trekkers choose the anti-clockwise route to pass through it.
Cost: $1250
Number of Days: 20
Annapurna Base Camp Trek in Nepal
Do you want to spend some time among the lush greenery, terraced farmlands, glacier peaks, and more? If that's so, then the Annapurna Base Camp Nepal trekking package will suit you best.
You will get a peaceful environment with scenic views of the Himalayan region. If you are fit enough for a regular walk and run, only hiking Annapurna Base Camp Trek will feel easier.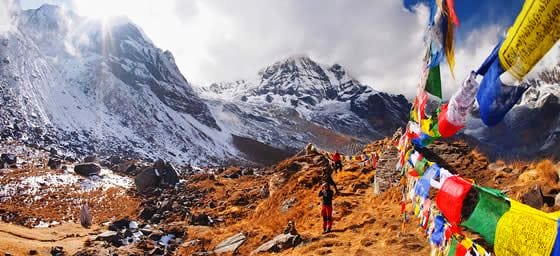 You must prepare yourself for a once in a lifetime experience and visit one of the highest Himalayan peaks, Annapurna. For some relaxation, you can take a bath at the natural hot spring at Jhinudanda.
Other activities that you can do are bungee jumping, paragliding, Chitwan national park jungle safari, zip line in Pokhara, etc.
Cost: $875
Number of Days: 12
Come and Have All the Trekking Fun in the Mountains.
You have always dreamed of going to the beautiful Himalayas and experiencing the magnificence of these massive mountains, isn't it?
Majestic mountains, lush green pine forests, snow-capped peaks and deep valleys laid with grass are seen in the clear sky.
It seems that hills in Nepal do not start from anywhere but appear to be touching the sky. Let us help you make your dream come true with our affordable Nepal trekking packages.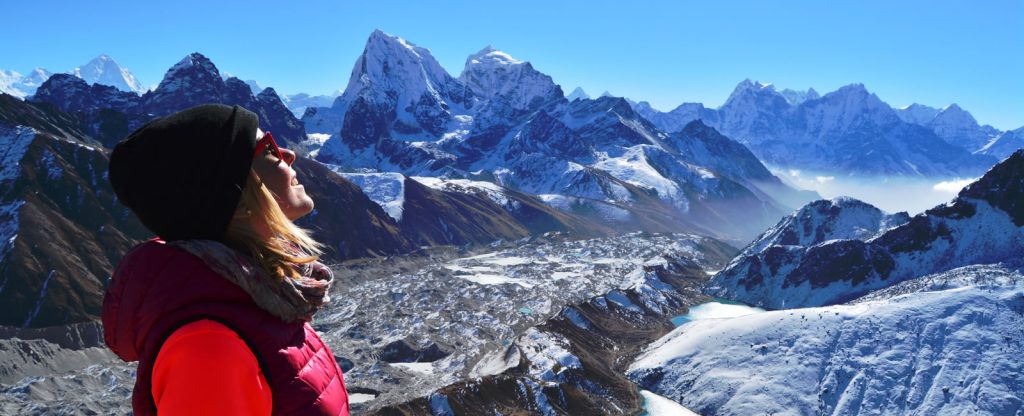 The Nepal Tour Guide Team is ready to take you between beautiful vistas, remote mountain communities, and cultural heritage sites, which are sure to elevate your experience. Our expert Tourist Guides are there to help you with their expertise and experience.
You will learn so much about the country's historical background, diverse cultures, and natural beauty. Simply choose one of our Nepal trekking packages and get prepared with your backpack to have all the trekking fun.