Annapurna Circuit Trek: A Once in a Lifetime Experience
There are many trekking routes in the Himalayas to choose from — and each comes with its advantages, challenges, and unforgettable moments.
If you are trekking alone or want to get a head start and meet with the group later then it is best to trek the Annapurna Circuit Trek.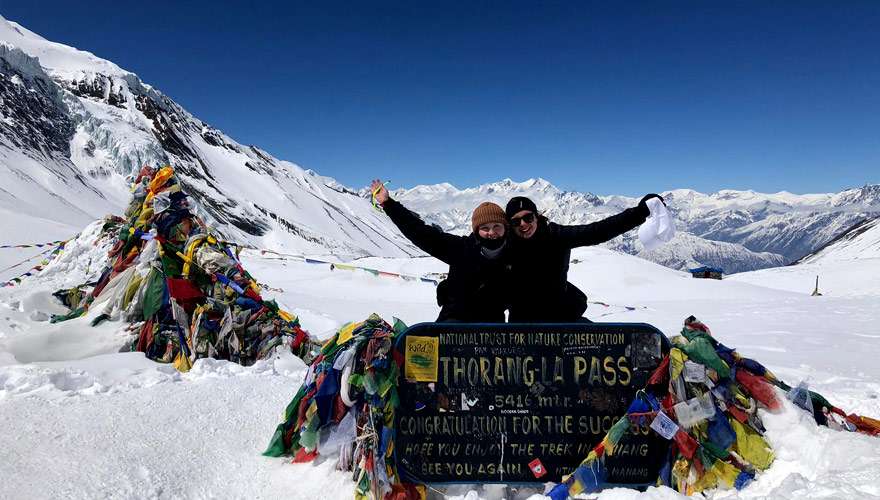 It is perfect for solo travelers and also a great trek for first-timers. Every year, thousands of trekkers come here from different parts of the world.
Before you start planning for the Annapurna Circuit trek, it's best to get some idea. This will prepare you to deal with the coming challenges of the trek.
Just before we get into the details of the Annapurna Circuit trek, you need to know that this trek is not for everybody.
In case you are going to set out on this trek then you need to have some idea about what you are getting yourself into. Let's dive into one of the most explored trekking spots in Nepal Tour.
About Annapurna Circuit Trek
Annapurna Circuit Trek is in between the mountain ranges of the central Nepal region. It's spread in the distance range of 160-230 km.
Trekkers along this path get an eclectic view of rivers and mountains. This trek point passes through two River Valleys.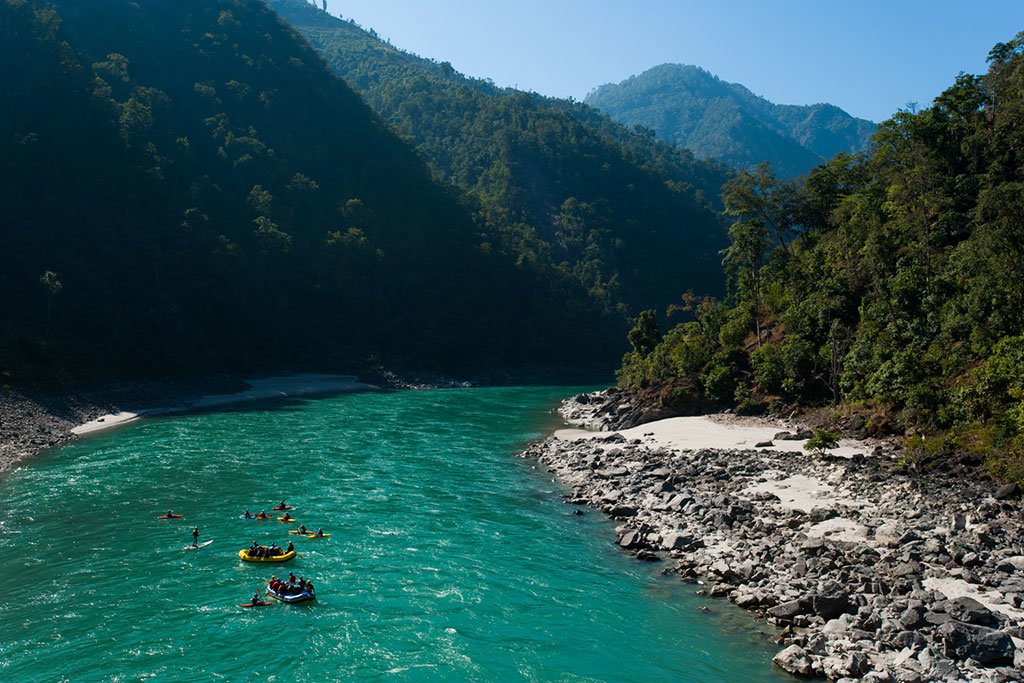 Within it, the Annapurna Massif is an amazing place for the treks and the best time to visit this here is either Autumn or Spring season.
The Annapurna Circuit Trek is close to Pokhara, which is about 6 hours close to Kathmandu. It's from Pokhara where trekkers enter the Annapurna Massif.
20 Days Itinerary For Annapurna Circuit Trek
Day 01: Arrival Day
As you arrive at the Tribhuvan International Airport in Kathmandu, Nepal Tour Guide Team will take you to the Hotel.
After that, half of the day you can visit some Heritage Sites like Royal Kathmandu Durbar Square, Pashupatinath Temple, and many more. You will stay in the hotel room overnight.
Day 2: Besisahar and Khudi Trek
Your day will start with the drive to Besisahar Kathmandu. Do lunch at the Dumre, keep moving to Besisahar, and then reach the Khudi trek to get a view of the Manaslu Range.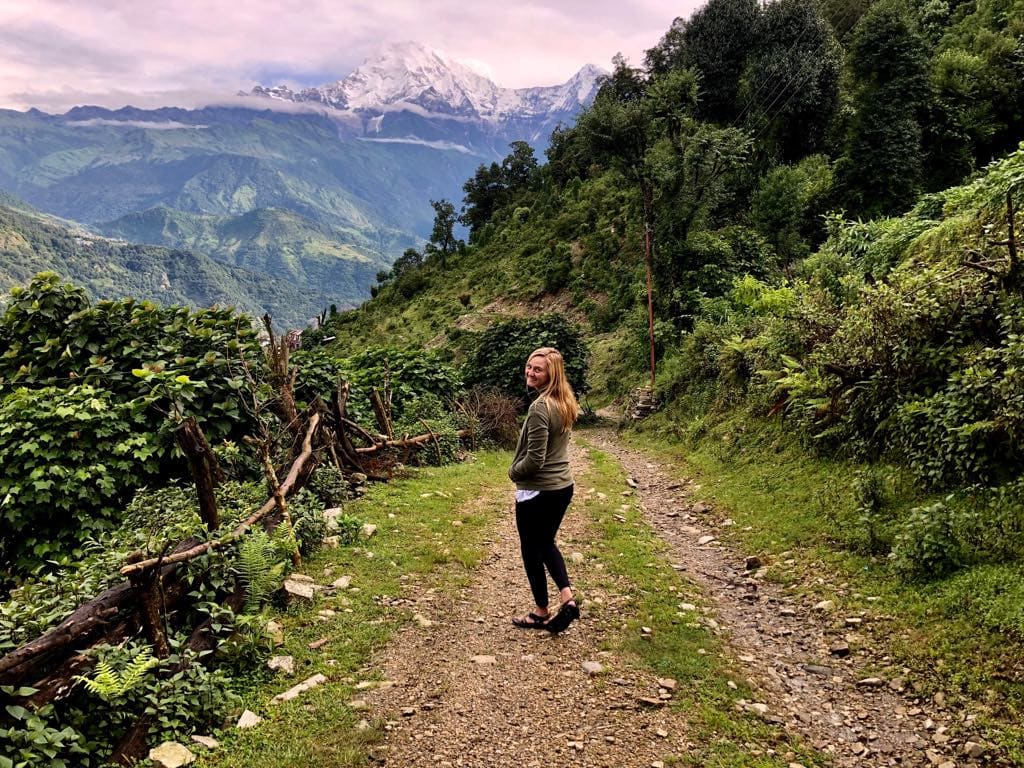 Day 3: Besisahar to Sirung
Get the chance to cross bridges, waterfalls, rice fields, forests, and more. While moving to the Sirung village, meet the Tamang group. After reaching Sirung, explore the Nadi chuli and Manaslu mountains.
Day 4: Sirung to Jagat
On this path, a lot is there to see such as village terraces, woodlands, birds, temples, Sangu Khola, Syange, and Marshyangdi river.
Day 5: Jagat to Dharapani
It's a rugged and windy place passing through waterfalls and cliffs to arrive at Dharapani. You will go through ups and downs plus the tough-to-cross Sattale.
Day 6: Trek to Chame
Start trekking to Chame, crossing the fully covered green areas.
Day 7: Upper Lower Pisang
Encounter the steepest way of Marshyangdi valley and visit Paungda Danda and lower Pisang.
Day 8: Trek to Manang
Might be a harsh environment but the trek to Manang provides amazing views of Annapurna and Pisang.
Day 9: Do Some Rest
Take some time to rest in Manang and prepare for a short hike to Bhojo Gumba/Gangapurna lake.
Day 10: Trek to Ladar
Double your trekking excitement with Thorong La Pass, passing by Tenki and Jarsang Khola Valley.
Day 11: Trek to Thorung
Climb to the Phedi to stay at a guesthouse.
Day 12: Trek to Muktinath
Muktinath is a pilgrimage for the Hindus as well as Buddhists.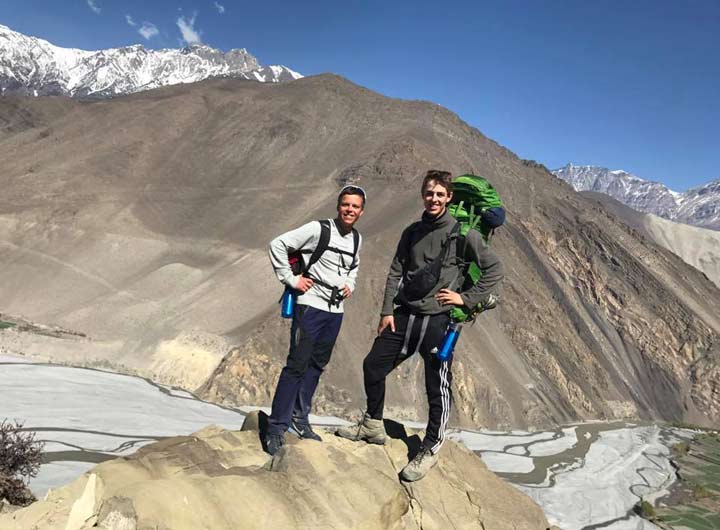 Day 13: Trek to Marpha
During the Marpha trek, you cross the Vishnu temple and Gompa. After that, Kagbeni, Jomsom, Kali Gandaki River (deepest gorge), and many more.
Day 14: Trek to Kalopani
Meet the Thakali people on the way while crossing the Chokhopani village, Dhaulagiri, Tukuche, etc.
Day 15: Trek to Tatopani
It contains a downhill path that takes you to a subtropical forest and passes through the east bank from Kochepani to Garpar.
Day 16: Trek to Ghorepani
Move to the Ghar Khola valley and head from Shikha and Chitre village before reaching the Ghorepani.
Day 17: Trek from Poon hill to Ghorepani
We won't let you miss the sunrise view from the Himalayas. Moreover, Poon Hill is the perfect place for enjoying the Mustang valley view.
Day 18: Tadapani to Pokhara
Your wait for the rhododendron trees will end here. If you come at the right time, then cherry blossoms can also be observed. Pass through the Fishtail and Hiunchuli mountain and do stay overnight at Pokhara.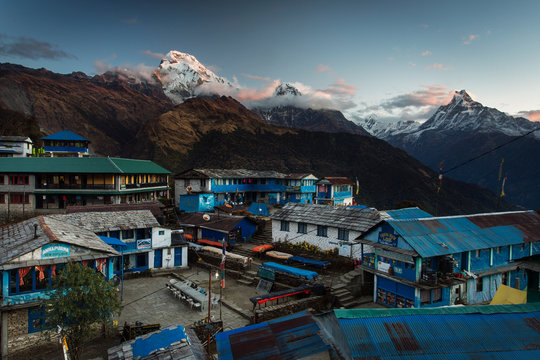 Day 19: Pokhara to Kathmandu
After completing the trip to Pokhara, it's time for bidding farewell and reach Kathmandu where you will stay overnight, do half-day shopping, and have night dinner.
Day 20: Departure Time
You or your group will be dropped to the airport before 3 hours of flight timing.
What is so special about Annapurna Circuit Trek?
Do you love a challenge and achieving the greater heights in life? Then Annapurna Circuit Trek is something that you can't say no to.
Reach the clouds at an altitude of 5416 meters by passing the Thorung La Pass and the other Annapurna region. It's not less than a test for professional trekkers.
Feel the exotic view of the Himalayan side while trekking through the rice fields.
How can you even miss the rhododendron forests? Its stillness will keep your fear calm during the trek. You will unleash the panoramic beauty of Nepal.
Get to know about the life of Nepalese and their struggle between the mountains. You will also meet locals and trekkers when staying in the teahouses.
If you truly want to go further from the Annapurna region, the closest town in Kathmandu. Monasteries, temples, and markets will tell you more about Nepalese culture.
The end of the Annapurna Circuit trek takes you to the Pokhara where you can plan a picnic near the Phewa lake and celebrate the accomplishment of conquering mountains.
Best Time to Visit Annapurna Circuit Trek
In the Annapurna region, you get the taste of 4 different seasons – spring, summer, winter, and autumn. Your Nepal tour experience to the Annapurna Circuit Trek will vary according to the season in which you visit.

Spring (March to May)
Spring is considered the most appropriate time to arrive in the Annapurna region. At this time, the beauty of rhododendron captures the heart of all trekkers. It's a mesmerizing time for travelers. Don't miss it!
Summer (June to August)
Summer can make Annapurna Circuit trekking more difficult. However, the monsoon will make your visit a worthy one because it's more cloudy than rainy.
Autumn (September – November)
Autumn is the time when the trekkers arrive in the highest numbers. Everything seems beautiful after the touch of Monsoon.
Winter (December – February)
Visiting Annapurna Circuit Trek during winter can disappoint you because Thorung La Pass remains closed. Due to this, you will have to plan some days before to complete the circuit on the time.
Come And Explore Annapurna Circuit Trek With Nepal Tour Guide Team
Beautiful Valleys, rich cultural heritage, fascinating tribes, exotic wildlife and the world's most challenging hike – Annapurna Circuit Trek is a journey of a lifetime.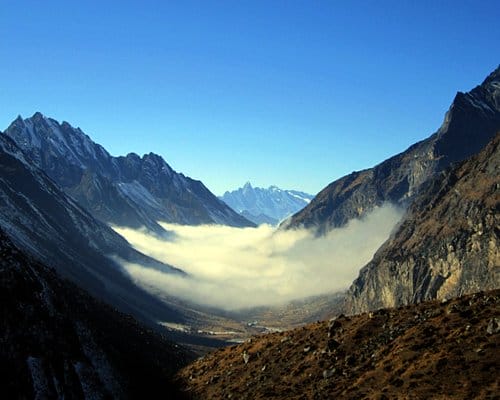 Are you ready to experience this adventurous trail in Nepal? It is Nepal's most popular trekking route for its unmatched diversity and grandeur.
Plan for this lifetime trip and get ready for an adventure that you have never experienced before. With Nepal Tour Guide Team Trekking Agency Nepal, you can enjoy all the thrills at an affordable package of $1250/person.
If you want to live the best memories of this trip, reach out to us. We will ensure that Annapurna Base Camp Trek will occupy a big corner of your heart. Our Tourist Guide is there to keep you moving in the right direction.