Manaslu Circuit Trek - 17 Days
Trip Overview
Manaslu Circuit trek is often regarded as one of the best treks in Nepal and is now a great alternative to the Annapurna circuit trek. Less than two percent of trekkers go to Manaslu and because of this Manaslu trek is remote and physically demanding, yet at the same time, it is also culturally enriching and uplifting.
Manaslu trekking trail takes you from the steam-filled lowlands with their terraces of rice and millet, through the grand gorges of the Budi Gandaki with its turquoise waters and amazing waterfalls. You will also come across cultural diversities and natural scenery with high altitude dreamy glacier lakes.
Larkya La Pass (5160m)
Up north, is the snowbound Larkya La Pass next to the Tibetan border. At an altitude of 5167 meters, the mostly snow covered and icy Larkya La Pass is also widely believed to be one of the most dramatic passes crossing the Himalayas. As you make you ascent, suddenly a great glacial cirque bursts into view. A stupendous wall created by Cheo Himal, Himlung Himal, Gyaji Kang and Kang Guru, casts down a stream of glaciers, while Annapurna II rises ahead. In every sense, the 5,200m pass is the high point of the Manaslu circuit.
Looking back the way you have come gives a clear view. But by far the most amazing view comes after you have left the pass and walk along a corridor to the west because this is where you will encounter Mani Walls, Prayer Wheels, monasteries, Chortens and other Buddhist monuments.
The isolated villages that you encounter upon in this trail serve as a perfect definition of Nirvana. The inhabitants in the highlands of this trek are influenced by Tibetan culture. You will encounter few trekkers because of the trail's remoteness and moderate fitness required to hike it. Thus some prior trekking experiences will be beneficial to the travelers. However, those who don't have any such experiences can try exercising few weeks prior to the trekking.
Manaslu circuit trek is a government regulated because it's a restricted area as well. You must take permission prior to organizing treks for Manaslu region. And this is part of the appeal of Manaslu, as this trail receives far less travellers than your usual Everest Base camp trek or the very famous Annapurna Base Camp trail.
Even though the trail is relatively wild and remote compared to other treks, these regions are well equipped and have moderately fair trekking facilities. There are numerous tea houses at every stage of your journey, so you don't have to bring tent or camping materials.
And if you are worried about the scenery, fear not as Manaslu Trekking provides you all Nepal has to offer. You'll trek from the subtropical jungle at lower elevations, through the Himalayan foothills to the high, cold and challenging crossing of the Larkya La above 5,100 out of the major Nepalese treks. Nevertheless, it is still an adventurous 126 km (80 miles) drive from Kathmandu to Soti
Manaslu Circuit Trek is definitely a first choice for those who are looking to avoid the beaten path and prefer to become truly one with nature.
Trip Highlight
Off-The-Beaten-Path
Little less than 8,000 tourist visits Manaslu every year
Budget trek
Larkya La Pass, the highest point of the Manaslu Circuit Trek.
Cultural Trail- The Tibetan origin Nepalese live in the area called Tsum Valley. They practice their own ancient form of dialect, art, culture and religion.
Pristine Budhi Gandaki River Valley.
Itinenary
Price Details
Fixed Departure
Faqs
Reviews
Itinenary
Arrival in Kathmandu

Arrival at the Tribhuvan International Airport.
Our representative will greet you with warm regards and escort you to the hotel.
Rest of the day is free for making the preparations of the trek that starts the following day.
Overnight.

Drive from Kathmandu to Soti khola via Arughat. Overnight at Soti Khola [815m]

Breakfast at hotel.
Our representative will take you for full day sightseeing Kathmandu valley.
Places like Pashupatinath, Swyambhunath which is also called as monkey temple, Boudhanath, Kathmandu durbar square these are enlisted in
UNESCO world heritage sites.
Overnight at hotel in Kathmandu.

Trek from Sotikhola to Maccha Khola. Overnight at Maccha Khola [800m]

Breakfast at hotel.
We will drive to Soti Khola past Arughat village around Dhading. It will take 8 hrs of drive.
Overnight at hotel.

Trek from Maccha Khola to Jagat. Overnight at Jagat [1370m]

Breakfast at hotel.
We will start our trek from farm village which will take you to Budi Gandaki river through many farm field and villages, as the walk reaches at Nuali khola with beautiful waterfalls.
The Machha khola village which means fishing streams. Overnight at Machha khola.

Trek from Jagat to Philim. Overnight at Philim [1570m]

Early morning breakfast at Machha khola.
We will move to Khorla Beshi which is small farm in village passing through Tatopani "Hot spring" here you can take hot bath and rest for some time. Then we will walk to Yaruphant, following the river to reach Jagat village, after crossing the bridge we will reach to Jagat.
Overnight at Jagat.

Trek from Philim to Deng. Overnight at Deng [1865m]

Early morning breakfast.
We will start our trek from Jagat which will follow the many small farm villages of Sidibas Bazaar a beautiful small village in this area.
After some rest we will do short climb with downhill by crossing the bridges to reach Nagjet, then climb Philim,a large village with scattered farmhouse, from Philim and trek onwards through the fields which are fulfilled by wheat and Barley.
Then we will climb the rocky ridge top and cross the bamboo forest area to reach Dyang.
Overnight at Dyang.

Trek from Deng to Ghap. Overnight at Ghap [2165m]

Morning breakfast.
On this day we will trek steep uphill to the village of ghap via the bank of Budhi Gandaki River. We will reach the village of Bihi in the middle of the way from where we will catch the trail along the northern side of the river. Upon reaching Ghap we will be offered a mesmerizing sight of the Siringi mountain range.
Overnight at Ghap.

Trek from Ghap to Lho. Overnight at Lho [3180m]

Breakfast at local tea house.
We will start our trek from  Ghap with pretty village walk along the Budhi Gandaki river, crossing the river through scattered small villages and cultivated farms with barley, wheat and millets then reaching Numrung village with superb views of Mt.manaslu North Face with adjoining peaks and will continue our walk by passing few villages of Banjham, Lhi, and Sho then with an altitude of 3180m we reach at Lo-Gaon.
Overnight at Lo Goan.

Trek from Lho to Sama Gaon/Ro. Overnight at Sama Gaon [3525m]

Breakfast at Lo Gaon.
After Lo Gaon the temperature will be much cooler. You can also view snowcapped mountains in this trail after we reach Manaslu base camp and Larkay -la pass including way to Tibet border.
Overnight at Samagaon.

Acclimatization Day in Sama Gaon

On this day we will do rest and acclimazation. You can visit village and involve with local peoples in their activities.
Overnight at Samagaon.

Trek from Sama Gaon to Samdo [3850m]

Breakfast at Samagaon.
This day we will walk about 5 hours, heading towards the last village at Samdo which is close to Tibet border, the locals have their traditions which are similar to Tibetan culture. You will find Chinese goods here.
Early morning walk will lead with a gradual climb into the dry barren country with views of snowcapped peaks and then finally we will reach to Samdo.
Overnight at Samdo.

Acclimatization Day in Samdo

Breakfast at Samdo.
A short-day hike to Larkya Phedi or Dharamsala, after a nice stop at Samdo village, crossing an icy stream then heading towards drier barren area.
This trek is not hard except for rapid altitude gain and then with few short ups and down way to walk.
To reach Dharamsala we need to cross Larkya Phedi, meaning base of hill or pass. Afternoon is free at leisure for short hike.
Overnight.

Trek from Samdo to Dharamsala [4460m]

Breakfast at local tea house.
Starting early morning to reach at the top of Larkya-la pass at 5135m, strenuous and long climb overlooking awesome scenery of surrounding hills and valleys with Mt.Manaslu, Larkya Peak, Bouddha Himal, Himalchuli, after a steep climb reaching top of the pass, prayers flag and stunning views.
Overnight.

Trek from Dharamsala to Bimtang [3590m] via Larkya La (5135m)

Breakfast at local tea house.
After a tough walk on Larkya la pass, this day will be a pleasant walk on gradual downhill to reach our overnight stop to Gho.
Overnight.

Trek to Dharapani (1860m, 6 hrs of walk)

Breakfast at Gho.
Our trek starts from Gho morning walk which is much easier on the downhill path most of the way to Manang area at Tejle village by the Marsyangdi river, after this village an hour climb will bring you to Dharapani.
Overnight at Dharapani.

Trek to Chamje village (1360m, 5 hrs of walk)

Breakfast at Dharapani.
After a enjoyable stop in Dharapani village with nice cozy lodge, our last day of trek will be great and wonderful adventure.
From here we will be pass Lamjung district. Chamje will be a overnight stop of our trek.

Drive back to Kathmandu via BeshiSahar 7 hrs of drive

Breakfast in Chamje.
We will drive back to Kathmandu and will do via of Beshisahar.
We will have our typical farewell dinner in restaurant and the share memories of your trekking adventure.
Overnight

Departure day

On this day you will be escorted to TIA for your final departure.
Farewell
Price Details
Price Includes
Airport Pick Up & Drop in a private Car.
All Ground Transportation as per above itinerary.
Accommodation on local lodges in the Trekking area.
2 night's accommodation in Kathmandu in a 3-star category hotel with breakfast
Experienced English Speaking Guide and a porter
All Government local Taxes
Annapurna Conservation Area Permit
Manaslu Conversation Area Permit
Remote Area Permit
(TIMS)Trekkers information Management System
First Aid kit
All expenses of porter and guide.
All Staff insurance.
Farewell Dinner with typical Nepali culture
Price Not Includes
Trekking equipments
Any type of personal expenses such as Alcoholic Beverage drinks,phone and Laundry.
Tips (Not mandatory)
Lunch and dinner during the trip
Meals in trekking area.
Arrangement of emergency helicopter service which will be paid by your travel insurance company.
items not included in cost includes.
Fixed Departure
Departure
Group Size
Availability
Cost Detail
Faqs
How difficult is to trek Manaslu Circuit?

Manaslu trekking is a challenging trek and need to be physically fit to do. With the plenty of acclimatization days and preparations, you can do it. Crossing the high pass, many steep descents and ascents is expected during the trek.

Do I need permits for trekking to Manaslu?

Yes, as this is the restricted area trekking, you need a special permit along with conservation area permit for Manaslu Circuit Trek. Contact Nepal Tour Guide Team for permits and other necessary documents.

Do I need a guide for this trek?

Yes. Trekking with a guide is highly recommended for Manaslu trekking. Trekking guide help you on navigation, during emergencies and trip information. They are good friends in need too.
Reviews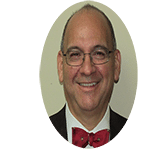 One Week in Nepal With Tour Guide
I recently spent one week in Nepal and Tour Guide Team Trek provided an extraordinary service with an itinerary suited to my needs and interests, including Kathmandu, Chitwan, and Pokhara, detailed cultural and historical explanations when visiting different sites in Kathmandu, and above all, a customer and people-oriented approach to all activities, meals, shopping, etc. Kumar Dahal was my tour guide and it was a pleasure for me to have him showing me his native Nepal. Kumar has excellent English speaking skills and he is willing to take the extra mile to help you have the best trip to this beautiful country. I recommend him and Nepal Tour Guide Team Trek wholeheartedly as the best agency to fulfill your expectations.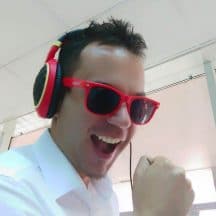 Memorable 4 Days With Tour Guide
My wife and I had the privilege to enjoy a 4 days long private tour with tourguideinnepal.com. Everything was spot on. We had a private driver and a private tour guide for the entire trip, both extremely polite. I can 100% recommend them to others also. I also found their pricing more than fair. Kumar runs the company, he was very helpful when we put together the custom itinerary. Our tour guide was Suvash, probably the most caring guy I've ever met. Thanks for the lifetime experience guys!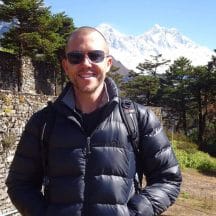 Two Nights Was Awesome
I only had two nights in Kathmandu and primarily wanted to do a chopper flight around Everest as well as see as much of Kathmandu as possible. Kumar was amazing and looked after me like family. I did a lot of research and Kumar booked the Chopper flight for me and answered any and all questions I had leading up to it. The Everest day was truly one of the best and awe inspiring days of my life. Kumar also took us to all of the must see sights in Kathmandu. He listened to our needs as well as read our body language for what we required. You must have a guide in places like Kathmandu to understand the history and not miss anything and you won't regret using Kumar – he is the best!!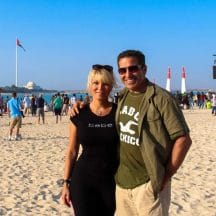 Tom And Heide
18th September, 2018
AMAZING NEPAL EXPERIENCE WITH Nepal Tour Guide Team
We had the privilege exploring KTM valley with Kumar. He has a way of showing you all facets of Nepal as nobody else will. Not only does he know his country like no other, he also has a special way of connecting you with his culture , people, customs and more like a real tour guide can only do. He is a humanitarian, a good spirit, with a great sense of humor and a heart of gold, someone who CARES about his country and people. You will love the way he guides you and shows you his country. Anything from local foods, to extensive history or just small talk about politics and social issues, Kumar is happy to discuss all. He showed us a side of Nepal, we would have never experienced with a larger bus group. He customized our program to our liking, the way we wanted it, patiently answered all of our questions always friendly , attentive and genuine. We can highly recommend Kumar as your private guide. I have traveled the world extensively (please see my other reviews on tripadvisor) and know the difference between 'just a guide' and a true tour director who LOVES his job and connecting with people from all walks of life. Kumar is great in what he does and his personality will make you like him the day you meet. We are still friends and should we return to Nepal, there is no doubt in our minds that we will see him again, not only as our guide but also to reunite with a great friend and human being.
Two Weeks In Nepal
We came to Nepal for just under two weeks in March 2017. My husband and I decided to bring my mom for her 60th birthday as it was her lifelong dream to visit Nepal. But weren't sure what to do while we were there! Luckily, we found Nepal Tour Guide Team, and after a few emails to Kumar, he set up the whole trip for us. Our trip was incredible, and Kumar was wonderful. From Kathmandu to Chitwan, Pokhara and back, Kumar showed us the whole country, and his knowledge was second to none. He arranged all the hotels, the car and driver, the things we did, showed us great places to eat and most importantly, provided great friendship and conversation along the way! We laughed the whole trip and had a wonderful time. The mountains were beautiful, Chitwan was amazing, and the lakeside at Pokhara was definitely my mom's favorite part. We're still positive we had the best tour guide and the most skilled driver in the entire country. Kumar is an incredible person and we made a lifelong friend. Even after coming home, we continue to keep in touch, chatting and making video calls. We can't wait to go back!
Total Cost (USD)
USD
1410
/ person
Ask An Expert