"Travel Like A Local": Tips From A Nepal Tour Guide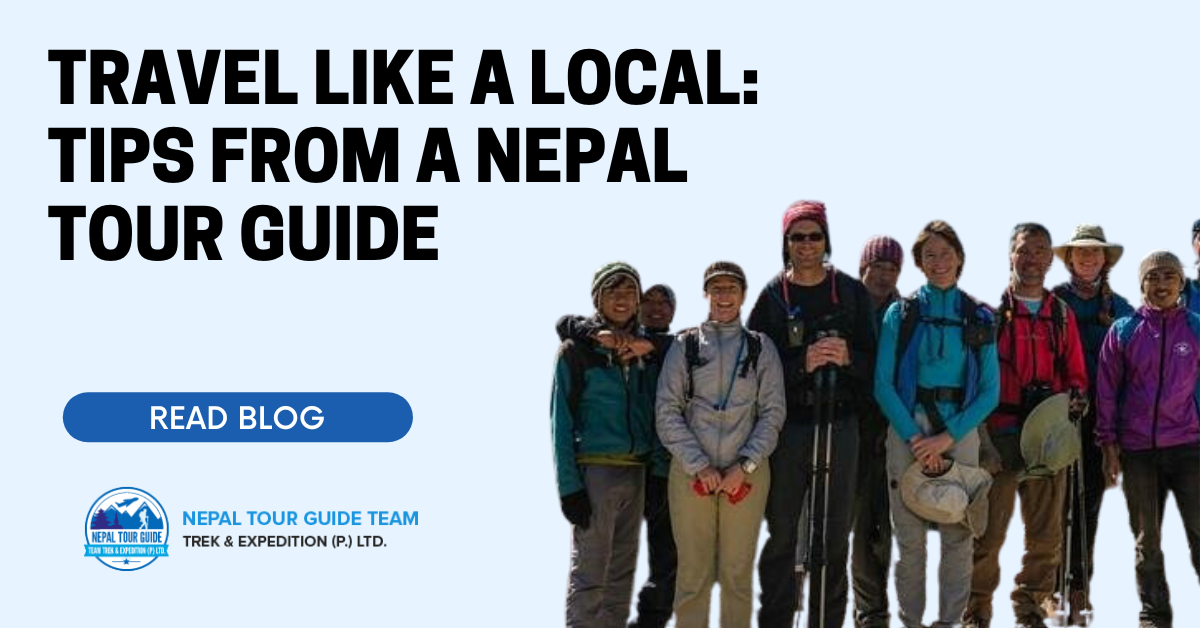 Traveling like a local means exploring a new place as if you were a native of the area. Rather than following the tourist traps, seek out the hidden gems and experience the culture and customs of the locals.
Spend time in the local markets, listen to music, take a tour of the city's attractions, and try the local cuisine.
Nepal Tour Guide
Learn the local language, observe the people, and take time to appreciate what makes the destination unique.
Be open to new experiences and allow yourself to become part of the community. By traveling like a local, you are sure to make your trip an unforgettable experience.
Whether you're a seasoned traveler or just getting started, this tour guide in Kathmandu will help you to discover the hidden gems of your chosen destination and truly experience the culture like a local as they have taken tourist guide training in Nepal through professionals. Explore the best places to visit in Nepal.
From finding the best places to eat and shop, to learning the customs and etiquette, this article shall provide tips and tricks to help you make the most of your trip by hiring a Nepal tour guide.
Read: Trekking and Tour Guide Training in Nepal
You can easily find Nepal tour guide through Nepal private guide services.
Let's get started!
A nepal tour guide to get off the beaten path: Exploring the hidden gems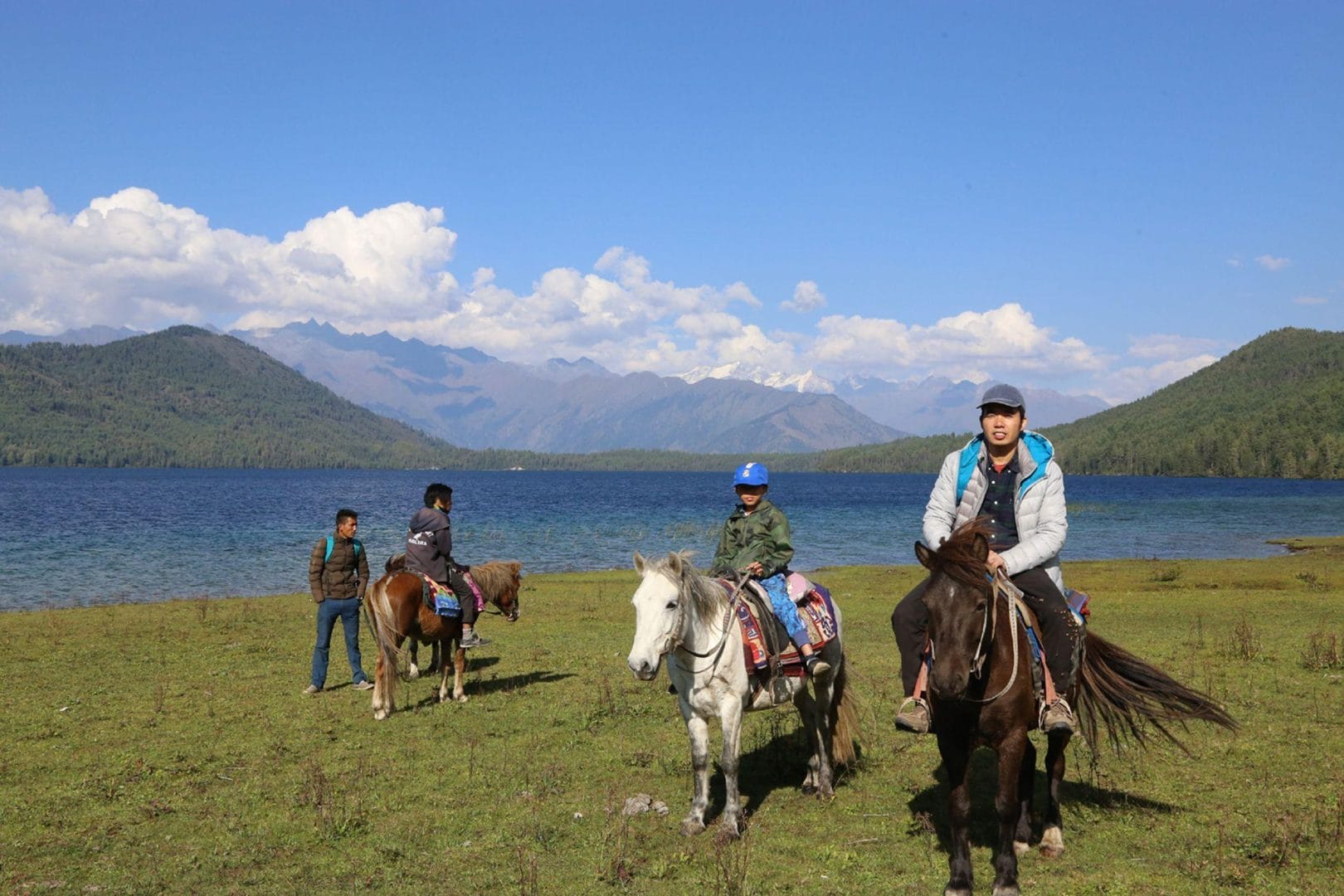 Pokhara: Pokhara is a beautiful lake city located in the foothills of the Himalayas. It is a great place to visit for a relaxing holiday or to explore the nearby villages and stunning scenery.
Chitwan National Park: This park is home to a wide variety of wildlife including tigers, rhinos, and leopards. It is a great place to take a safari and explore the beautiful nature of Nepal.
Kathmandu Valley: This valley is home to a number of ancient temples and monuments. It is a great place to explore the history and culture of Nepal.
Rara Lake: Located in the far west of Nepal, Rara Lake is the largest lake in the country. It is an incredibly beautiful place to visit and explore.
Mustang: Located in the north of Nepal, Mustang is an incredible place to explore an ancient culture and stunning nature.
Read: Trekking in Nepal in October
Eat like a local: A nepal tour guide to sample Nepalese cuisine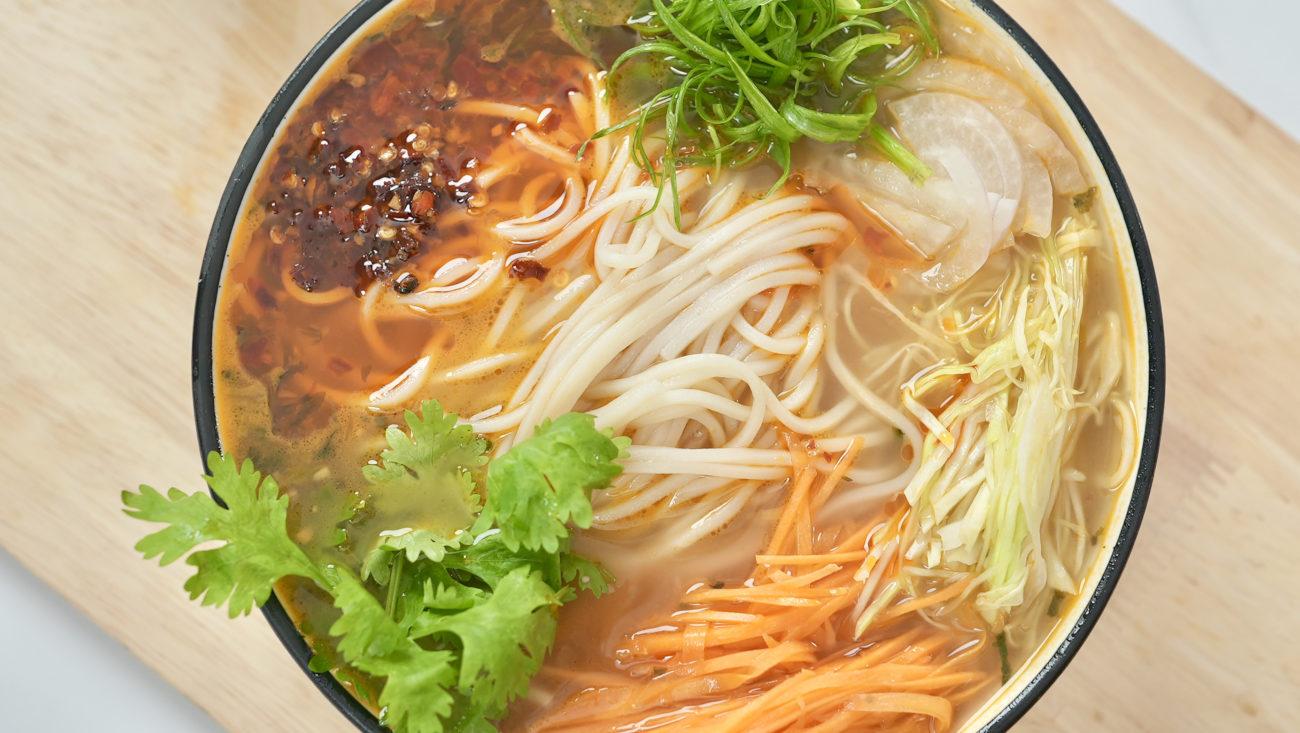 Nepalese cuisine is diverse and flavorful, incorporating ingredients and techniques from both the Himalayan region and neighboring countries like India and Tibet. Learn How to hire a guide in Nepal?
Here are some popular dishes you should try during your visit to Nepal:
Momos: Momos are the most famous Nepalese food, and they are essentially dumplings filled with vegetables, meat, or cheese. You can find them in almost every corner of Nepal, from street vendors to high-end restaurants.
Dal Bhat: It consists of lentil soup (dal), rice (bhat), and various vegetable or meat curries.
Chatamari: Chatamari is a Newari dish that is essentially a rice flour pancake topped with minced meat or vegetables.
Sel Roti: Sel Roti is a sweet rice flour doughnut that's popular during festivals and celebrations, made with mashed bananas and cardamom, and is deep-fried until crispy.
Thukpa: It's usually made with chicken or beef, vegetables, and noodles, and is served hot with a spicy sauce on the side.
Juju Dhau: Juju Dhau is a sweet yogurt that's a specialty of the Bhaktapur region of Nepal. It's made by slow-cooking the yogurt over a wood fire, which gives it a distinct smoky flavor.
Aloo Tama: Aloo Tama is a curry made with bamboo shoots, potatoes, and black-eyed peas. It's a popular dish in the Kathmandu valley and has a unique tangy flavor.
Chhoyla: Chhoyla is a spicy grilled meat dish that's typically made with chicken or buffalo. The meat is marinated in a mixture of spices and then grilled until tender.
Gundruk: Gundruk is a fermented leafy vegetable that's often used in soups and curries. It has a sour and slightly bitter taste and is high in vitamin C.
Tour guide in Kathmandu to shopping smart: Finding unique souvenirs and local products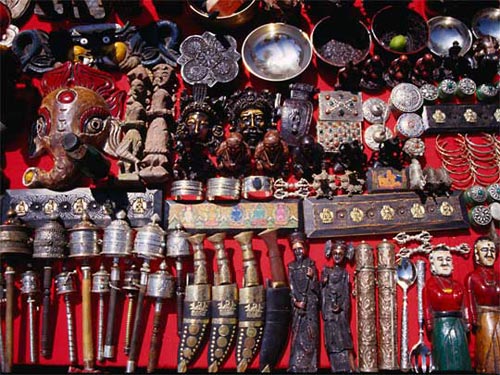 A Nepal tour guide would help you to shop smart and find unique souvenirs and local products in Nepal, here are some tips to help you. Make sure to hire a Nepal tour if you are coming to Nepal with kids.
Shop at local markets:
One of the best ways to find unique souvenirs and local products is to shop at local markets. Some of the popular markets in Nepal are the Asan Bazaar in Kathmandu, the Pokhara Bazaar in Pokhara, and the Boudha Stupa Market in Boudha.
Look for handmade items:
Look for these items in local markets, or visit specialized stores that sell handmade items. These items are not only unique but also have a cultural significance, making them perfect souvenirs to take back home.
Bargain:
Don't be afraid to negotiate the price of an item, but be respectful and fair in your negotiations.
Be mindful of cultural sensitivities:
Avoid buying items that have religious or cultural significance unless you're sure it's appropriate to do so. Also, avoid haggling too aggressively as it may be considered disrespectful in some cultures.
Buy from fair trade shops:
If you want to shop ethically and support local artisans, look for fair trade shops. These shops sell items that are ethically made, and the artisans receive fair wages for their work. Some of the popular fair trade shops in Nepal are the Association of Craft Producers, Mahaguthi, and Dhukuti.
Check the quality:
Before buying an item, make sure to check the quality. Look for any defects, and check the stitching and material quality. Don't hesitate to ask the shopkeeper any questions about the item, such as how it's made and what materials were used.
Learn some local phrases: traveling without a nepal tour guide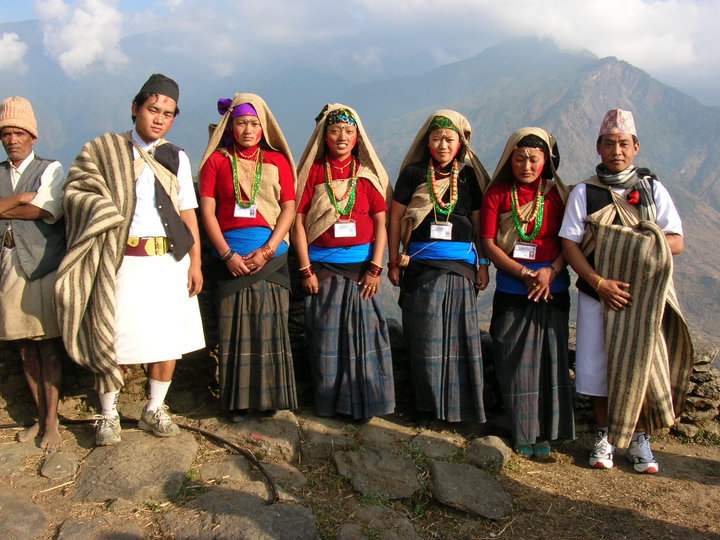 Learn a few phrases that will help you communicate with locals even if you are without a nepal tour guide as they have taken a tour guide license in nepal.
Here are a quick few to learn:
Namaste: Hello/Greetings
Dhanyabaad: Thank you
Maaf Garnu: Sorry
Tapai Lai Kasto Chha?: How are you?
Bhayo: Yes
Hoina: No
Chha?: What?
Euta Saathi Chha?: Do you have a friend?
Kaha Chha?: Where is it?
Kati Paisa Chha?: How much does it cost?
Make connections: A nepal tour guide to meet locals and make new friends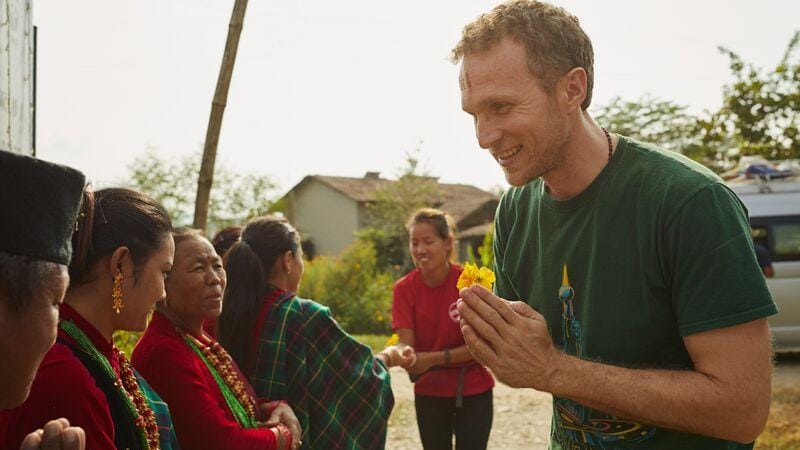 Attend a local language class: Learning the language of the country you are visiting is a great way to make connections with locals, and there are many language classes available in Nepal.
Join a community event: From festivals to concerts such as Mata Tirtha Aunsi, Dashain and Tihar to Holi and Bisket Jatr, there are plenty of chances to get out and meet people in Nepal.
Go for a hike: Nepal is known for its stunning mountain views and trails, so why not take advantage of it? You'll likely meet some friendly locals as you trek through.
Volunteer: Volunteering is an excellent way to make connections with people in a meaningful way and give back to the community.
Visit a local bar: Whether you're in Kathmandu or Pokhara, grabbing a beer or two at a local pub is a great way to meet people and get the conversation going.
Take part in a homestay: If you'd like to get an even deeper insight into the culture and people of Nepal, consider staying with a local family for a few days.
Nepal Trekking Tour
Nepal trekking tour offer exhilarating adventures through the scenic landscapes of Nepal.
These tours allow you to explore the breathtaking Himalayan Mountains, picturesque valleys, and charming villages while immersing yourself in the rich culture and traditions of Nepal. With experienced guides and well-planned itineraries,Nepal trekking tours cater to both novice and experienced trekkers, offering a range of routes and difficulty levels.
From iconic treks like Everest Kalapattar Trek and Annapurna Circuit Treks to off-the-beaten-path trails, Nepal trekking tours provide an unforgettable opportunity to connect with nature and discover the awe-inspiring beauty of the Himalayas.
Read: 7 Outdoor Activities To Get You Off The Beaten Path On Your Nepal Tour
Final words
Traveling like a local is a great way to experience a new culture, meet new people, and create lasting memories.
It can be intimidating at first, but with the right tips and guidance from a knowledgeable nepal tour guide, you can travel like a local and make the most of your vacation.
With a little preparation and some local knowledge, you can experience a destination like a truly local one and have an unforgettable experience.
Nepal trekking packages offer comprehensive and curated experiences for adventurers looking to explore the stunning landscapes of Nepal.
These packages include guided treks through the Himalayas, ensuring safety and assistance throughout the journey.
Depending on your preferences and fitness level, you can choose from a variety of packages that range in duration, difficulty, and destinations.
Whether you're seeking the iconic trails of Everest or Annapurna, or you prefer off-the-beaten-path routes, Nepal trekking packages cater to all levels of trekkers.
Along with the trekking experience, these packages often include accommodations, meals, permits, and transportation, providing a hassle-free and immersive adventure in the heart of the Himalayas.
For the best nepal tour guide blogs and Nepal tour package price visit our website www.nepaltourguide.com