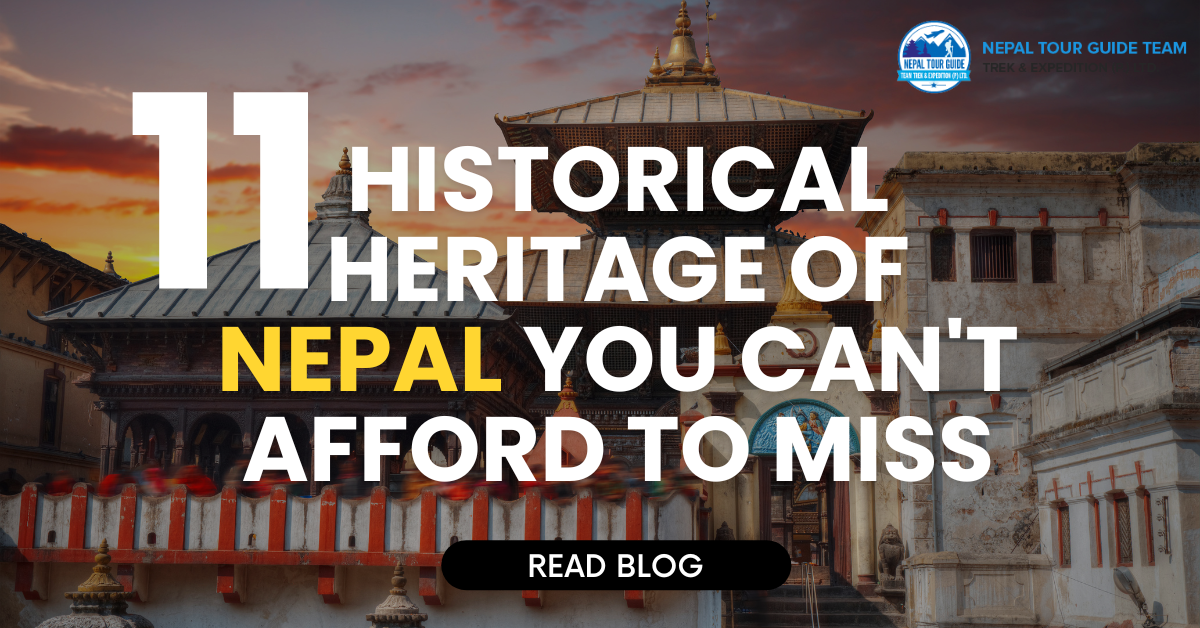 The enormous natural beauties and cultural heritages are attracting the tourists since many centuries. The giant Himalayas of Nepal are famous for best trekking destination while the low lands and valleys like Kathmandu and Pokhara are perfect destinations for family tours in Nepal and other recreational tours.
Tour in Nepal is a perfect escape from your busy schedule that takes you to the land of peace and beauties. If you are planning to travel with your friends, family, or children, Nepal may be the perfect destination for you. Here, you can experience the diverse cultures, traditions and lifestyles in that cannot be found anywhere else in the earth. Nepal truly is a country that has so much to offer.
We, Tour Guide in Nepal have carefully designed some of the kid friendly tour and trekking packages that we offer. If you are planning to visit Nepal with kids, then you might want to take a look at the information we have provided below. During your holidays in Nepal, you can enjoy many interesting things and beautiful landmarks and enjoy the fullest with your family.
Top Things to do in Nepal with Kids
Top Family Tour Packages
Kathmandu Sightseeing Tour | Day Tour in Kathmandu
Kathmandu Sightseeing Tour is a perfect day tour that can be completed just in one day and is ideal for traveling with kids and friends. Kathmandu is also known as the city that houses more temples than home. So, you will get to observe the different historical and religious temples in the city. Also, the views of surrounding hills and mountains look alluring in a clear sky.
During Kathmandu Day Tour a person will get a chance to explore many cultural heritages listed as World Heritage Site by UNESCO. The easy transportation facility will make it possible to explore so many places just in one Day.
Some of the famous tourist places in Kathmandu for tour with children are:
Pashupatinath – Pashupatinath Temple is a sacred place of Hindus where Hindu devotees worship lord Shiva. Though, only Hindus can enter the main temple of Pashupatinath, others can enjoy the mesmerizing views of the surrounding. The incredible arts carved in the temple must-observe things. If you visit during evening time, you will get a chance to explore or participate in Lord Shiva's prayer.
Swoyambhunath – This is a sacred place of both Hindus and Buddhists. Situated in the top of green hill, Swoyambhunath offers astounding views of the surrounding. Every year, thousands of peoples visit here in their holidays. Swoyambhunath Chaitya is also known as The Monkey Temple. You can see lot of monkeys running here and there during the tour to Swoyambhunath.
Boudhanath – Boudhanath is largest stupa in the world. Specially Buddhists visits and worships this stupa but peoples belonging to other religion can also enter here. This stupa lies in the middle of busy city. Hundreds of domestic and international tourists make a visit here, everyday.
If you want to explore the gigantic mountains in One Day Tour, Helicopter Tour to Everest or Annapurna Heli Tour may be a good option.
Kathmandu Pokhara and Chitwan Tour
If you want to go for bit longer holidays, Kathmandu Pokhara and Chitwan Tour may be a right option for you. This trek completes within a week but rewards you with the natural wonders beyond your expectation. The culturally rich Kathmandu Valley is one of the must-visit places in Nepal that offers you and your group a chance to learn about the traditional Nepalese lifestyles and the ancient cultures of Nepal. Some specific places of Nepal still possess the same cultures and way of living as their ancestors from centuries back used to live.
Pokhara is also known as the city of lakes or a paradise for nature lovers. Situated in the lap of gigantic mountain ranges Machhapuchhre and Annapurna, Pokhara has two big lakes – Phewa Lake and Begnas Lake which are very famous among the domestic and international tourists. Additionally, the mysterious caves and waterfalls make a tour to Pokhara memorable.
Chitwan National Park is a best destination for observing the rare floras and faunas. One horned Rhino and Bengal Tigers are the pride of this National Park. Additionally, you will get a chance to explore the jungle with a ride on a Elephant's back. The jeep Safari and Jungle walk or cannoning in a nearby river are other ways to explore the jungle. This is also known as the paradise for bird lovers as there are many beautiful birds residing in Chitwan National Park.
12 Days culture with nature Tour
12 Day Nepal Tour is a combo package of culture with nature tour in which you will get a chance to explore traditions, culture and lifestyle of rural Nepalese along get a chance to witness the immense natural beauties of Nepal Himalayas and low lands. The tour starts from Kathmandu and it includes some of the must-see destinations of Nepal. In Kathmandu you can make a visit to sacred temples and Gumbas and also, the historical Durbar's. Then we will also make a visit to the ethnic village Bandipur, city of Lakes – Pokhara, Chitwan National Park and the sacred place – Birth place of Lord Buddha – Lumbini.
Family Tours in Kathmandu with short hiking
Kathmandu Sightseeing Tour is incredible but very easy mode of hangout in your holidays. If you want to add little amount of adventure, add one extra day for short hiking near Kathmandu Valley. Walking through the lush forests and exploring the rolling hills from the top is really an exciting thing you must do. Moreover, you can also explore the countryside lifestyle of Nepal.
One can explore world Heritage sites in Kathmandu and some of the ancient Palaces like Basantapur Durbar Square, Bhaktapur Durbar Square and Patan Durbar Square that carries huge historical importance.
The hills like, Nagarkot hill, Chandragiri Hill etc are famous for short hiking from Kathmandu. All are equally rich in culture and natural beauties so you can choose any of them. Moreover, Nagarkot is also famous as famous sunrise view point in the country.
Trekking in Nepal with Children
Ghorepani Poonhill Trek
Ghorepani Poonhill Family Tour is an adventure with your grownup kids. Poonhill – Famous Sunrise view point of Annapurna Region Trekking route is most loved vantage point that offers spectacular views of Sunrise over giant mountain ranges.
The mountains like Dhaulagiri and Annapurna can be observed from this hill very closely. Additionally, the surrounding view of green hills is also picturesque. Throughout the trail is small villages of Gurung peoples, where you can explore the rural culture of Gurung Peoples and learn about their unique lifestyles.
Ghorepani Poonhill trekking starts from Pokhara which itself is very famous tourist destination and this short hike can be completed within a week. So, if you want to add some adventure to your tour in Nepal, choose this package.