How to hire a guide in Nepal?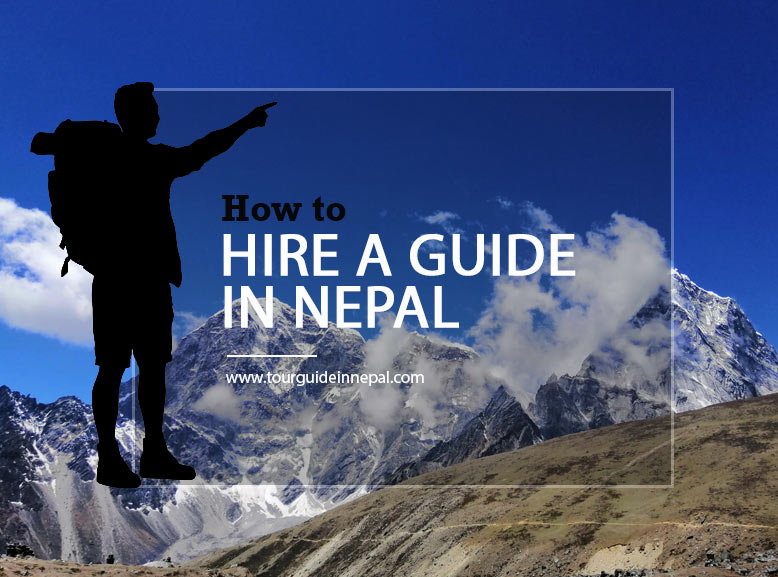 Traveling in Nepal and not with a guide is like curry without salt. Did you get it what I mean? Yes, whatever might be the activity you choose for your holiday in Nepal, traveling with a guide helps your journey to success.
This doesn't mean, you can't travel without a guide but difference is all about experience. If you are going trekking or tours or climbing holidays, we are sure you will enjoy your trip with a guide.
Guides are not just a path finder but a friend in need. While trekking in Nepal Himalayas, you might face various problems of trekking routes, accommodation, cultures and peoples. Just think yourself how could be your journey without a guide and you don't know about the availability of tea house rooms, places to visit and things to experience.
A local guide will lead you with smooth journey and help you while you are trouble. Here are different kinds of guides as per your activity.
Trekking Guide
Tour Guide
Peak Climbing Guide
Sherpa Guide
Nature Guide
River Rafting Guide
Frequently Asked Questions
Where to go on a trek in Nepal?
You can go any of the best treks in Nepal. It's upon your time, budget and interest. Consult us for the list of top treks in Nepal or get an idea from our trekking listing on our website.
Can I believe on a guide in Nepal?
Not everyone but if you go with a trekking agency, you will not need to worry. The trekking guides and porters from a company are trained and well experienced.
How much is it to hire a Sherpa?
Hiring a Sherpa for mountaineering will cost $5000 – $7000 plus tips and bonuses.