7 Outdoor Activities To Get You Off The Beaten Path On Your Nepal Tour
What comes to your mind when it comes to the Nepal Tour? For most people, the world will revolve around mountains, rhododendron, greenery, and the snow-capped Himalayas. This small landlocked country has much more to offer you on your Nepal tour than we can share here.
We can never underestimate the beauty and the silent treatment of nature in Nepal tour. The country holds a great number of attractive destinations for travel, which many travellers around the world admire.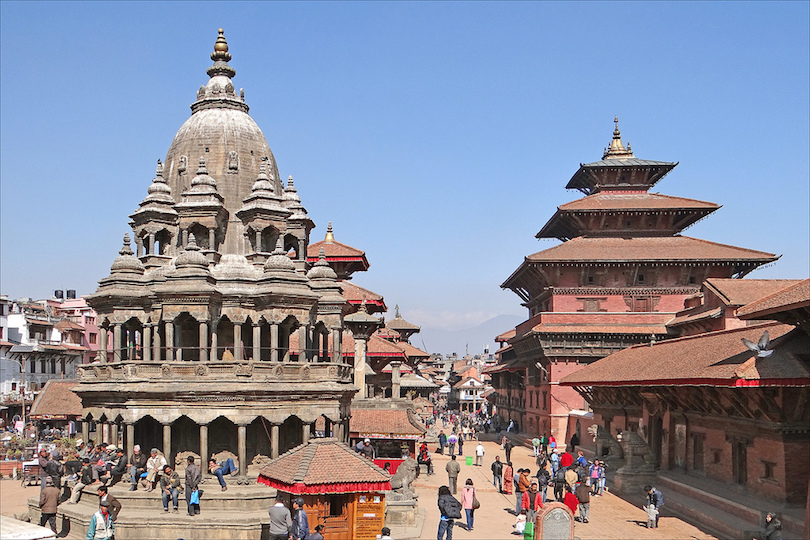 After the earthquake and pandemic, there has been a significant growth in the tourist sector. The country is witnessing lakhs of tourists visiting every year right now. '
You can also be part of the recent growth in Nepal Tourism and have all the fun of many outdoor activities. Here on this Nepal tour, you can enjoy trekking, river rafting, bungee jumping, canyoing, and so on.
If you want to experience the excitement and fun of floating on the water or jumping from a mountain, all of these are possible only when you arrive in Nepal. Wondering what else is there to do? Keep reading on!
1) Bungee Jumping In Nepal
Beat the fear of heights and take a thrilling journey to the sky with the Bungee Jumping in Nepal tour. You don't need any prior training to do it.
Simply book your bungee jumping trip and enjoy the magnificent view from the sky. There are certain locations in Nepal where bungee jumping is considered the most popular activity, including the Bhote Koshi Gorge, Kushma, and Pokhara.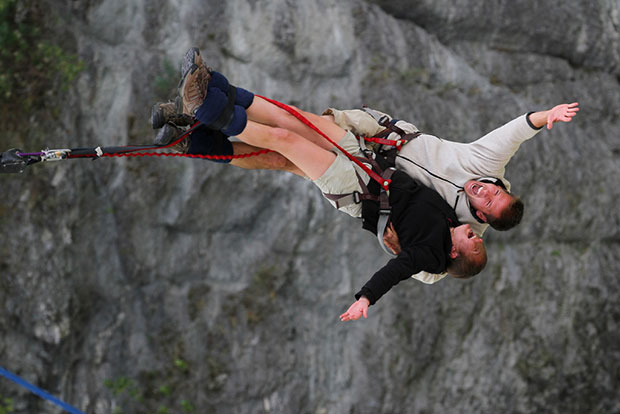 If we are talking about the most pleasant one among them, then it's the Bhote Koshi Gorge. It's the third-largest bungee jumping spot in the world, whereas Kushma is the second-largest bungee jumping spot and the highest one in Nepal.
The total height of the Kushma bungee jump is 228 metres. In Pokhara, you have to reach the Hemja region to enjoy the adrenaline-like rush of bungee jumping.
2) Trekking In Nepal
Trekking is one of the favourite activities for individuals seeking to explore the hidden beauty of the mountains. It's a great activity for the adventurous and outdoor enthusiasts.
Nepal Trekking is an effective way to explore some of the most beautiful places in Nepal and experience nature at its finest.
It's also a unique way to see the country, get to know its people, understand their customs and culture, discover their history, and learn about their traditions.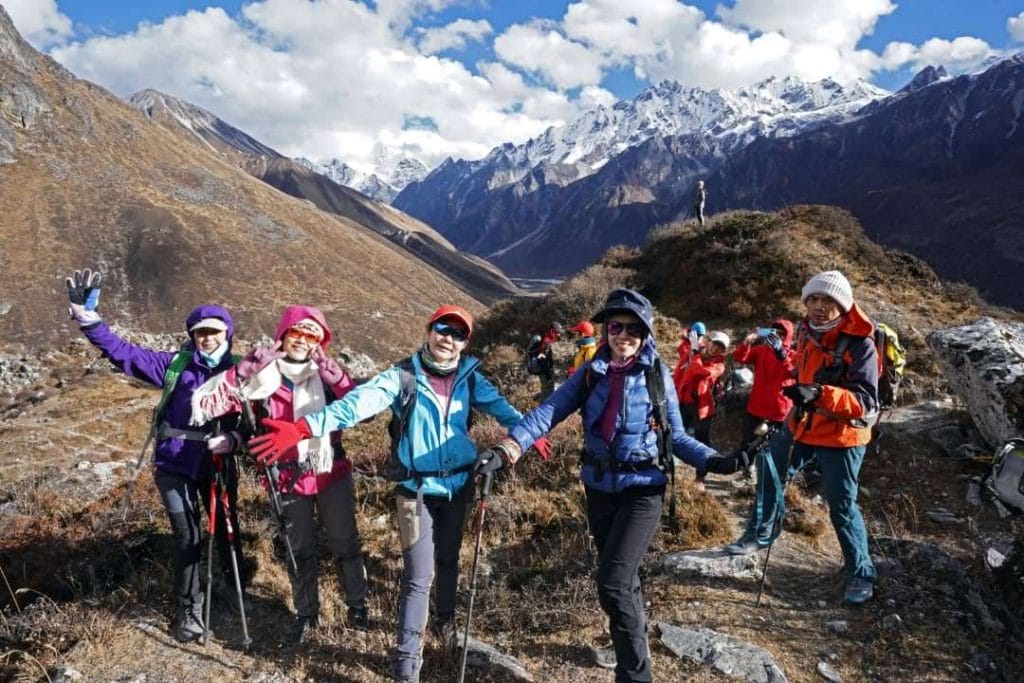 Moreover, it will allow you to spot some wildlife parks and elephants roaming freely around. It can also lead you to learn more about their way of life.
There are different trails you can trek, such as Everest Base Camp Trek, Annapurna Circuit Trek, and so on. We have brought a set of Nepal Trekking Package to amaze you with the thrill and unprecedented heights.
3) River Rafting In Nepal
River Rafting in Nepal tour is an exciting journey and a chance to escape the ordinary. It's not just about going down the river like your life depends on it. It's an adventure that will allow you to rejuvinate your body and mind after a hard day's work.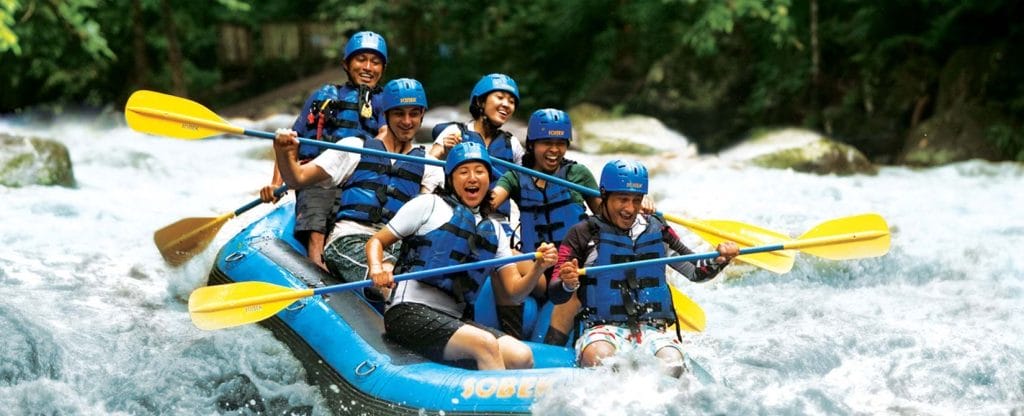 The experience is indescribable, with shots of adrenaline running through your system along with thrills of everything from clinging onto your partner while they ride down the rapids to basking in awe at the sight of a cascading waterfall. The best river rafting sites in Nepal include the Tamur River, the Sun Kosi River, and much more.
4) Mountain Biking In Nepal
Ever wanted to know more about mountain biking in Nepal? Whether you've been there before, or are planning a trip there soon, mountain bikers and mountain bike enthusiasts are sure going to fall in love with the rhododendron and green-covered routes.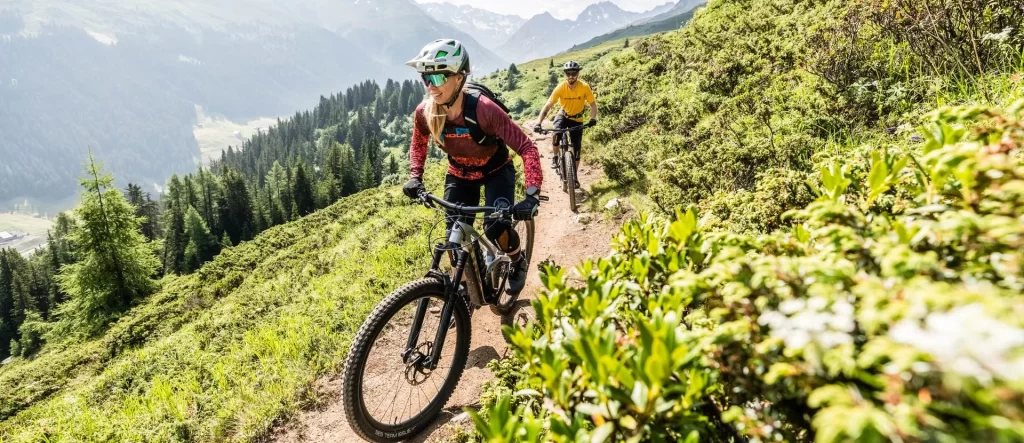 In fact, mountain biking is a great form of exercise, whether you're riding on sidewalks or trails. No matter who you are or what your fitness level, there are plenty of places available for you to ride your bike in Nepal.
You can rent a bicycle to have all the fun and get the clothes according to the warm or cold weather. Thereafter, you must reach Nagarkot, Sankhu, Bhaktapur, or Budanilkantha for the mountain biking experience on your Nepal tour.
5) Paragliding In Nepal
If you've always dreamed of flying through the air, Paragliding in Nepal will be your most daring experience yet.
Lovers of aviation will be delighted to see the deep valleys, majestic ranges, and numerous temples that make up the terrain of this most amazing country.
It's an adventurous activity that provides you with the opportunity to fly above the majestic snow-clad peaks of the Himalaya. This will allow you to enjoy the amazing snow-capped Himalayas for free.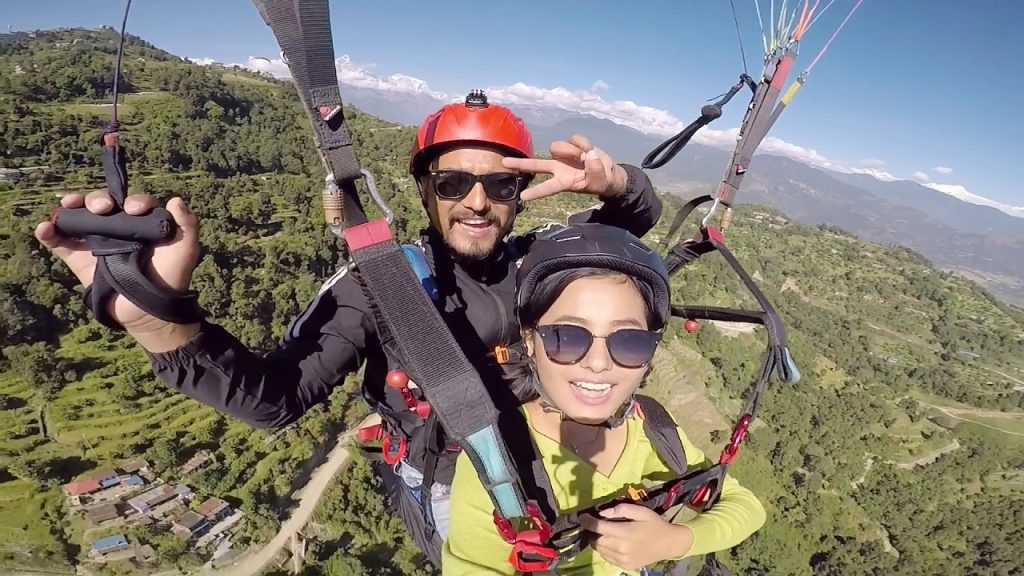 The launch point for paragliding in Nepal is the peaceful Kathmandu Valley, where most of the tourist hotels are located.
In total, there are 22 sites where paragliding activities can be done on your Nepal tour. Out of them, Pokhara and the Kathmandu valley are the most popular ones. The seasons when this activity can be commenced include November to the end of February.
6) Kayaking In Nepal
Kayaking in Nepal is a fantastic adventure that you can enjoy with your family. It's also an experience that can make you feel far away from stress, work, and everyday life worries.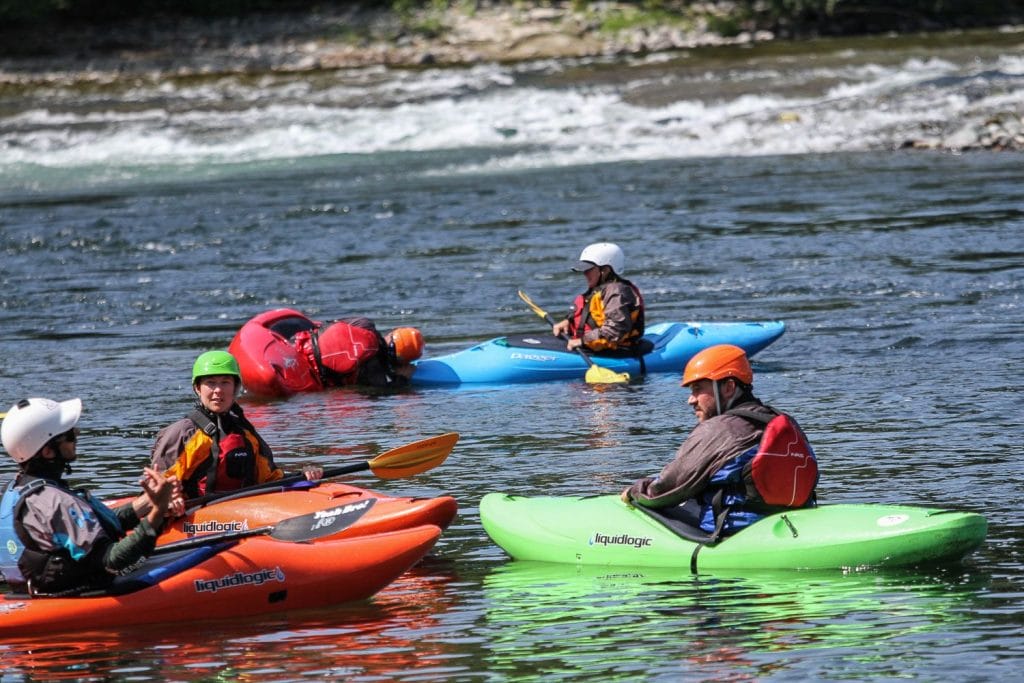 Once you get started on this kayaking journey, it's easy to stay motivated as there are many reasons to keep paddling.
This adventure can be a lot of fun for people of all ages. It has become a fantastic way of covering the distance between two points, whether that be a single-day trip or a multi-day expedition.
7) Zip Lining In Nepal
Zip lining is a type of full-dive adventure activity. The person uses a rope to move through a chute, loop, or tunnel while suspended in the air by their back pack.
You can find zip-lining facilities in several parts of the country. It was started back in the 1980s and has gradually gained popularity in various parts of the world.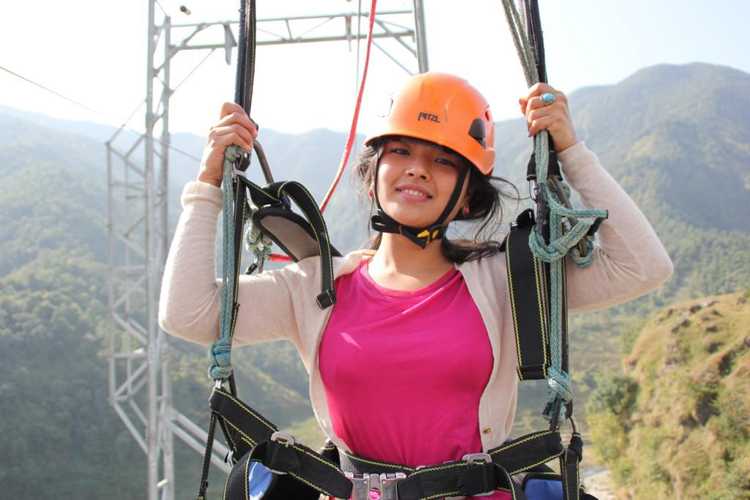 In Nepal, the first zipline service was established in 2010 at Sarangkot. It is 1,850 metres that will take you to the Hemja in Pokhara.
Other areas where you can go for a ziplining experience are Dhulikhel zipline (Gadhi Zipline), Makwanpur, Dharan (Devisthan Zipline), etc.
Hire Us and Double Your Excitement and Enjoyment
Doing outdoor activities in Nepal has many benefits. Why not take a trip, get some fresh air, and enjoy such activities? Not only will you have a lot of fun, but it is also good for your health.
The best way to enjoy outdoor activities in Nepal with the Nepal Tour Guide Team is by hiring them to help you plan your trip and make sure that everything goes according to plan.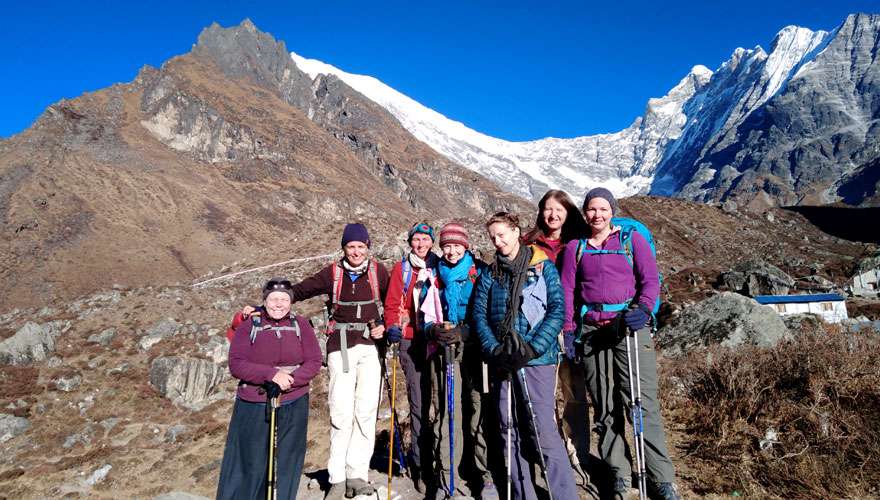 These things are necessary for the safety of your trip. When choosing our tour guides, if we see that they have a good reputation, we are confident our clients can go ahead with their Tour plan even if they might be afraid of any risk involved in outdoor activities in Nepal.