Nepal Tour: Get Complete Details (Updated 2023)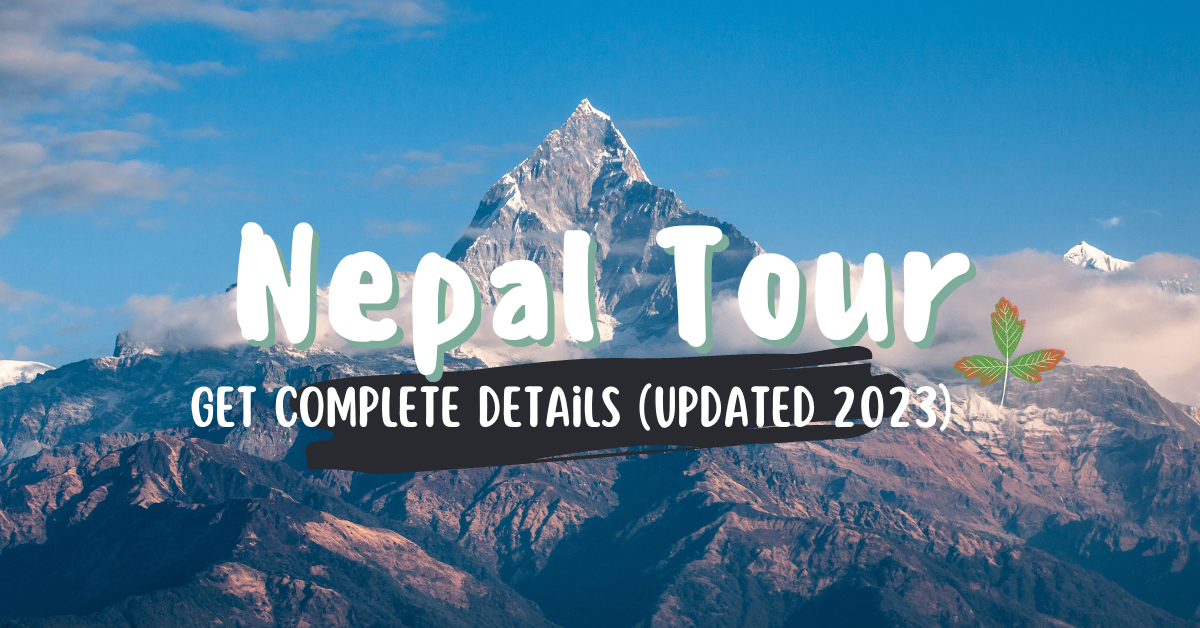 Nepal is an ancient land steeped in culture, spirituality, and history.
On a Nepal tour, visitors can explore these sacred sites and uncover the ancient traditions that have been passed down for generations.
For centuries, it has been home to some of the most sacred sites in the world and continues to be a revered destination for spiritual seekers.
From the majestic Mount Everest to the holy cities of Kathmandu and Pokhara, a Nepal tour is all you need to witness unparalleled beauty and cultural significance.
The Nepal is a journey of discovery and exploration, and you will leave with a newfound appreciation for this rich and vibrant culture.
Nepal Tour 2023: A Journey of a Lifetime
Discovering the History and Culture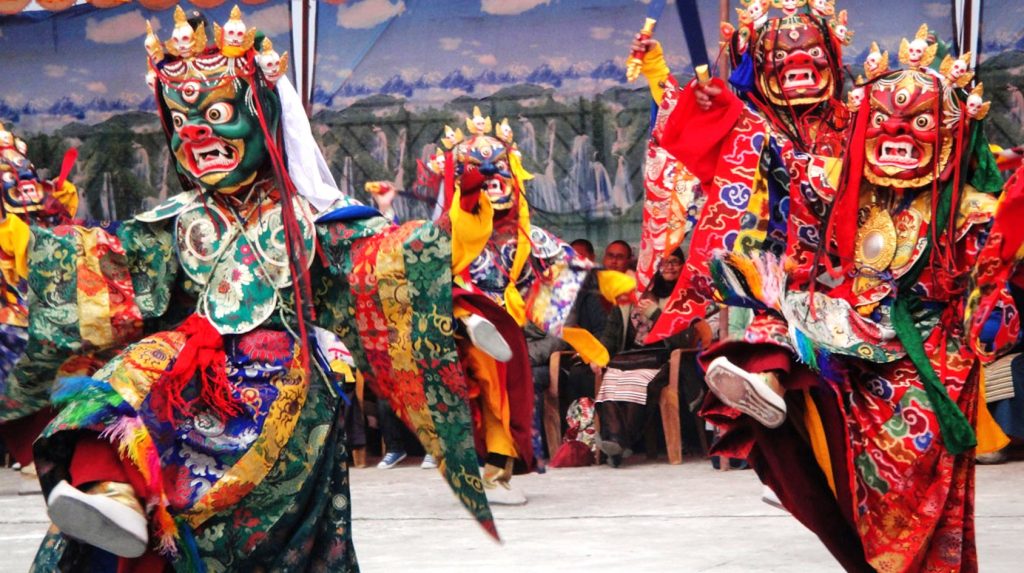 Whether you are looking for adventure, a spiritual journey, or just a chance to explore a new culture, Nepal has something for everyone.
With a Nepal tour, you can experience all the richness of this nation and its culture.
If planning for a Nepal tour, best places to visit in Nepal are:
Kathmandu Durbar Square
Chitwan National Park
Bhaktapur Durbar Square
Pashupatinath Temple
Swayambhunath Stupa
Read more: Discover why trip to Nepal is life-changing experience
2. Nepal Tour to the Remarkable Landscapes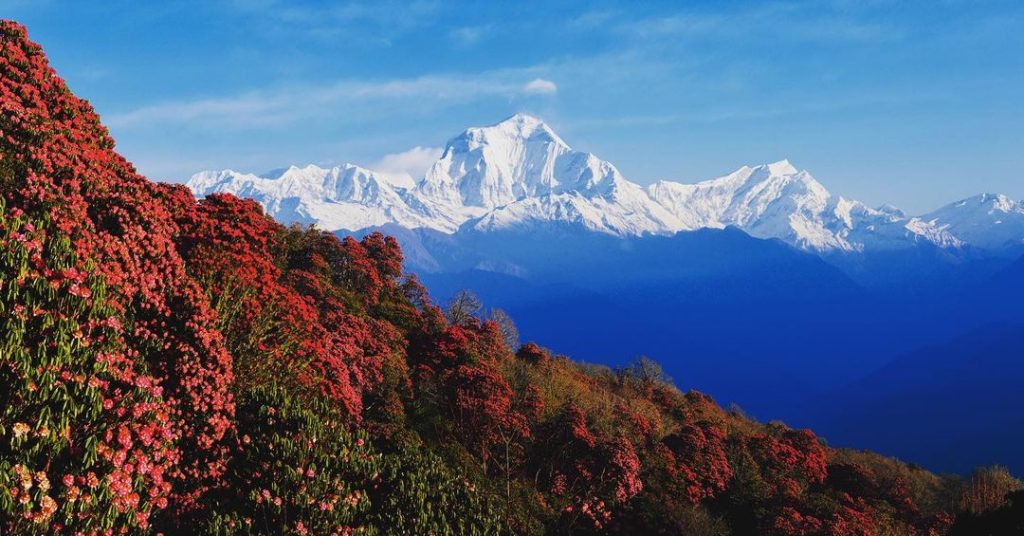 Nepal is a land of dramatic beauty, with an incredible variety of landscapes ranging from the snow-capped Himalayan peaks to lush green forests, and pristine highland lakes. There are many best places to visit in nepal.
Here is a selection of some of the most remarkable landscapes you can enjoy on your Nepal tour.
Phewa Lake: Phewa Lake is Nepal's second-largest lake, located in the Pokhara Valley. It is a popular spot for tourists and locals alike, who come here to enjoy stunning views of the Himalayas as well as the nearby peaks of Machhapuchhre and Annapurna Circuit Treks. The lake is also home to a variety of water birds, making it a great place for bird-watching.
Chitwan National Park: This national park is home to some of the most breathtaking landscapes in Nepal. Located in the Terai region of the country, it is home to a variety of wildlife, including Bengal tigers, rhinos, leopards, and many more species.
Kathmandu Valley: This densely populated area has a rich cultural and religious heritage, with numerous temples, monasteries, and stupas dotting the landscape.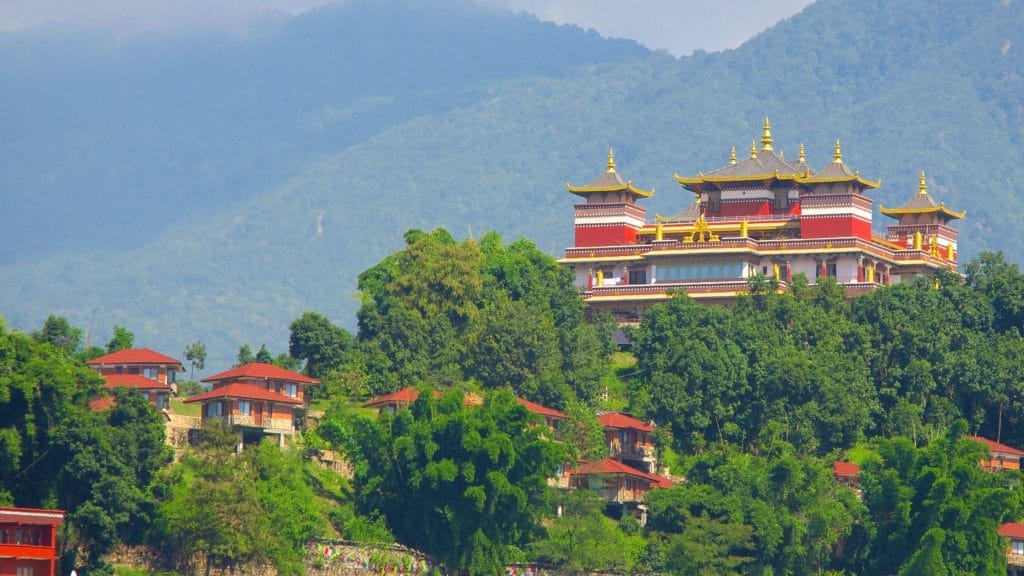 Lumbini: The site features various temples and monasteries, as well as the famous Maya Devi Temple. The surrounding area is also home to some stunning natural scenery.
Annapurna Circuit: It takes visitors through the stunning landscapes of the Annapurna region, including snow-capped peaks, lush green forests, and high-altitude lakes. Along the way, trekkers will also get to experience traditional Nepali culture and hospitality.
Everest Kalapattar Trek: Popular trekking route in the Everest region of Nepal. It is a relatively short trek that offers stunning views of the world's highest mountain, Mount Everest, and other towering peaks such as Lhotse, Nuptse, and Cho Oyu. The trek starts with a scenic flight from kathmandu tour to Lukla, and then follows the trail through lush forests, traditional Sherpa villages, and rugged mountain terrain. The highlight of the trek is the ascent of Kala Patthar, a viewpoint located at an altitude of 5,545 meters, which offers panoramic views of the Everest massif. The trek also includes visits to famous landmarks such as Tengboche Monastery, Dingboche, and the Khumbu Glacier. The trek is considered moderately difficult and requires a good level of fitness and acclimatization due to the high altitude.
Monsoon trekking in Nepal refers to hiking or walking on trails in the mountainous regions of Nepal during the rainy season, which usually lasts from June to September.
Despite the heavy rainfall and occasional landslides, monsoon trekking in Nepal can be a rewarding experience for adventure enthusiasts who want to witness the lush greenery and flowing streams in the mountains.
Some popular monsoon trekking routes in Nepal include the Annapurna Circuit, Langtang Valley, Upper Mustang, and Everest Base Camp Trek.
However, it is important to note that monsoon trekking requires adequate preparation and caution, and trekkers should be aware of the potential risks and challenges associated with trekking during the rainy season.
Read more: Top places to visit in Nepal
3.  Learning About the People of Nepal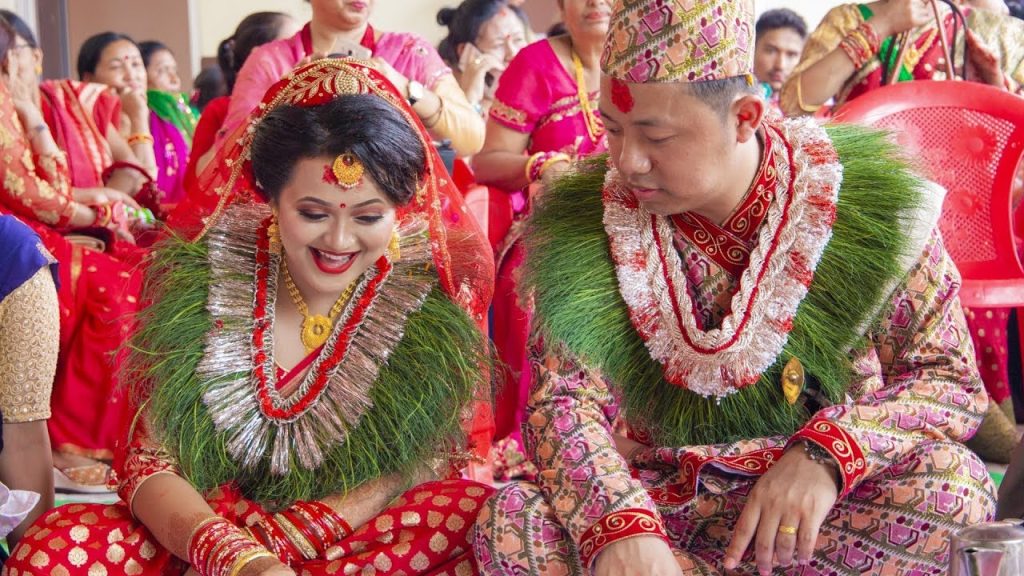 Nepal is a unique and fascinating country, and there is a lot to learn about the people of Nepal if you take a tour there.
You can gain insight into their traditions and customs, as well as their resilience and determination to make their lives better.
The people of Nepal are incredibly hospitable, and it is important to show respect and be open-minded when visiting.
A Nepal tour can be an incredibly rewarding experience, and you will come away with a greater appreciation for the culture and people of this amazing country.
4. Enjoying the Delicious Cuisine of Nepal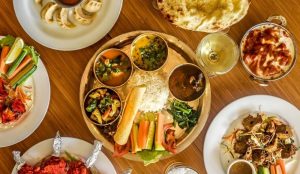 Nepal has a rich and diverse cuisine that is sure to tantalize your taste buds.
From the traditional Nepali Dal Bhat to the delicious street food, Nepal has something to offer everyone.
Dal Bhat is the staple dish of Nepal and is typically eaten twice a day. It consists of lentils, rice, and vegetable curry. It is served with achar (pickle), tarkari or chicken( curry), and a side dish.
Momos are a popular street food in Nepal. These steamed dumplings are filled with either a vegetable or meat filling and are served with a spicy dipping sauce.
Another popular Nepali dish is sel roti. This is a sweet, deep-fried ring-shaped bread. It is made from rice flour and is usually served with a side of yogurt or chutney. Sel roti is usually eaten during festivals or special occasions.
Kheer is  traditional Nepali dessert. It is a sweet rice pudding that is flavored with cardamom, saffron, and nuts. It is usually served cold and is a great way to end a meal.
There are many other Nepali dishes that you can try.
From the delicious snacks to the hearty main meals, there is something for everyone to enjoy in the delicious cuisine of Nepal.
5. Immerse Yourself in the Mystical Land of Nepal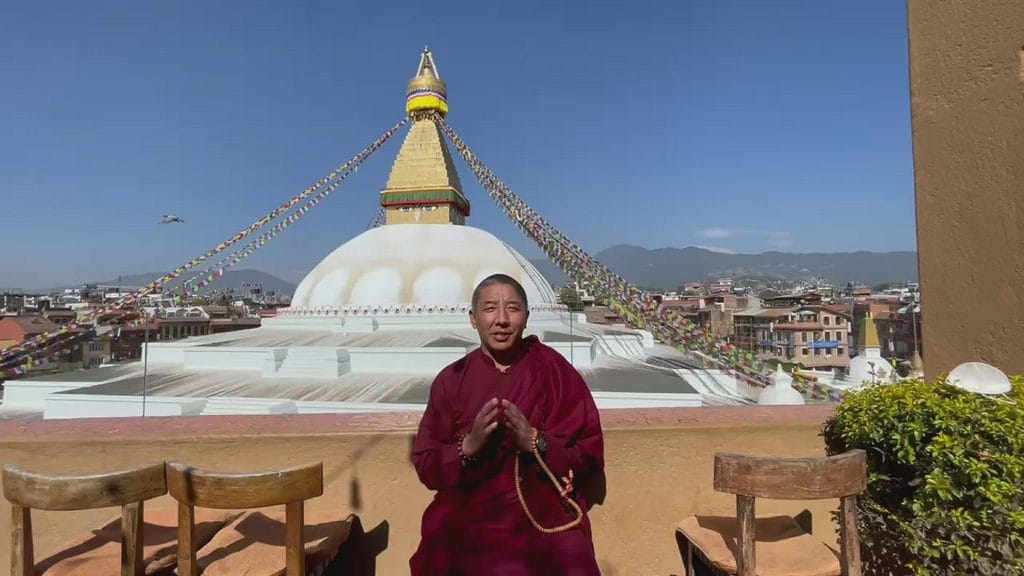 Whether you're looking for a peaceful place to meditate or an adrenaline-filled Nepal trekking, a Nepal tour is the perfect way to immerse yourself in the mystical land.
The best way to experience the majesty of Nepal is through spiritual exploration Nepal, which is one of the most spiritual places in the world and is the birthplace of Buddhism.
There are numerous monasteries and temples to explore, including the incredible Boudhanath Stupa in Kathmandu.
6. Uncovering the Ancient Traditions of Nepal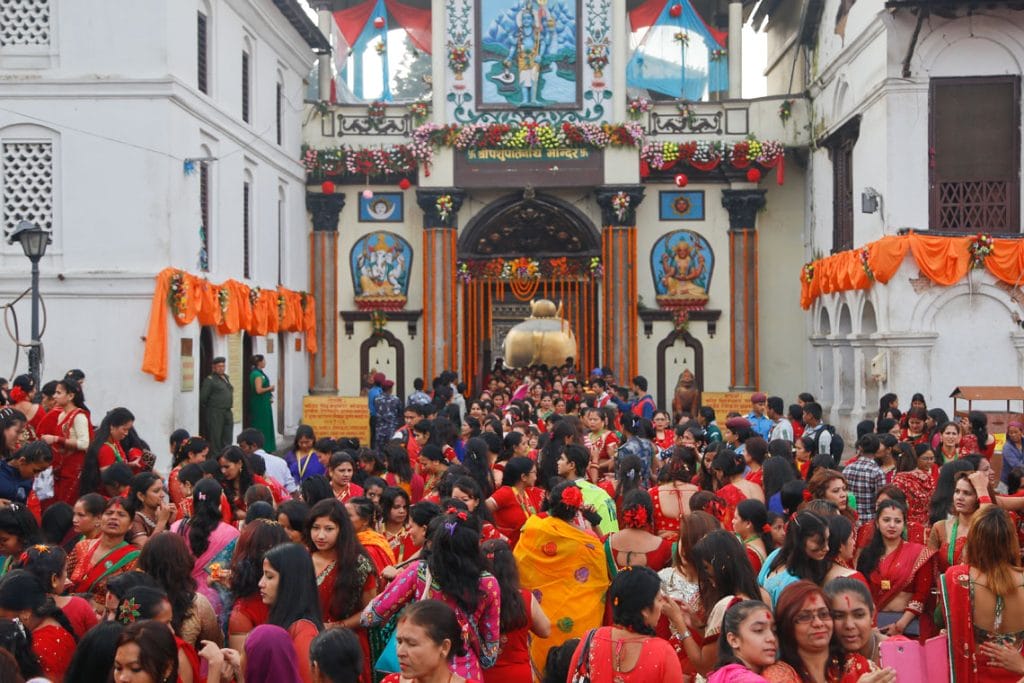 One of the most important traditions is the practice of worshipping the Gods and goddesses of the Hindu pantheon. You should not miss Nepal tour during Shivratri.
People often make offerings of food, flowers, and incense to the gods, and special festivals and rituals are held throughout the year to honor them.
Another important tradition in Nepal is the practice of yoga and meditation.
Many people in the country practice these forms of physical and mental exercise to achieve inner peace and relaxation.
Monasteries, temples, and retreat centers are scattered throughout the country and offer courses and retreats on various forms of yoga and meditation.
The Nepali people also have strong ties to their cultural heritage.
Traditional music and dance are important parts of life in Nepal, and local artists perform at festivals and special occasions.
Nepal Tour Package Price
Prices for tour packages can vary depending on factors such as the duration of the trip, the activities included, and the level of accommodation, among others. You can also customize your holidays to Nepal at my trip to Nepal.
With trekking agency Nepal you will get below Nepal trekking package:


Conclusion
With its rich culture, stunning landscapes, and unique heritage, Nepal is an ideal destination for those looking to uncover the mysteries of the past. Explore Nepal trekking tour.
From stunning temples to hidden shrines and breathtaking mountain views, Nepal is a great place to explore the history and culture of the country.
With a Nepal Tour, you can see the best of the country and uncover the secrets of its ancient traditions.
So what are you waiting for? Get the best Nepal tour packages with the best services only here. Visit www.nepaltourguide.com now!
CALL +977-1-4417940 TO BOOK YOUR NEPAL TOUR NOW