5 Best High Passes in Nepal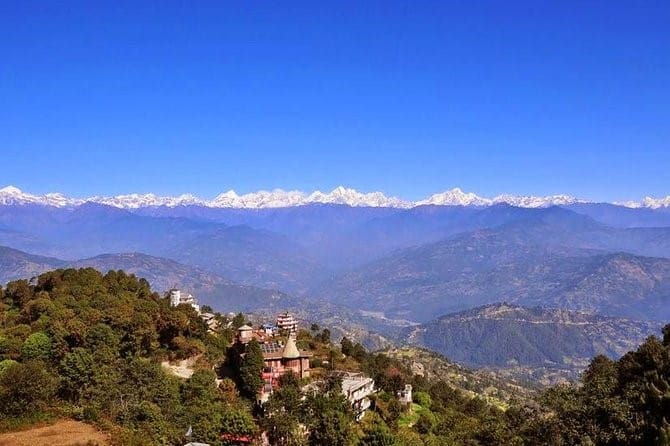 If you are interested to enjoy the Himalayan views which is top of the world. Nepal Tour Guide Team provide you long way trekking which are best trekking in Nepal. We provide you 5 best high passes are most challenging treks where we may find difficulties here. These 5 best high passes treks are most daring also:
Cho La Pass Via EBC
Renjo La Pass via
Three High Passes
Annapurna Thorong La Pass
Ganja La Pass
These treks will involves the beautiful nature views crossing the river and glacier that you get glance in these 5 best high passes treks. It is said that Everest three passes trek is the mother of all high passes in trekking region. In these passes you will 7-8 days trek will be shorter and 24 days trek is the largest trek that you will do in these high passes. We will also do acclimatization in these in some of beautiful villages.
Cho La Pass Trek Via EBC 17 days
Cho la pass (5420m) highest top of the world at the Mt. Everest which also includes Gokyo lake and the Everest Base Camp(EBC) and challenging. This treks starts from Kathmandu to Lukla. This trek is most adventures trek we can visit the places were legendary Sherpa are living lifestyle. In this Cho La pass trek also view earth tallest peak Mt. Everest and we will take you through Gokyo Valley and have some glimpse from west to east cho you(8153m), Gyanchung Kang(7922m) Everest (8848m) , Lhotse (8501 m) and Makalu. In this trek we will also pass through Kalapatthar. Best season for this trek is spring season. In this season you can view beautiful scenery and the blooming rhododendron and most enchanting forest of this area. We will provide you well experienced guide and best facilities.
Renjo La Pass Via Gokyo Trek 14 days
If you need a breath taking trek Nepal Tour Guide Team offer you Renjo La Pass Trek with high mountain scenery through the Khumbu the places of Sherpa's in Everest region. It is also know as adventurous trek in Nepal. This trek view many places which are more difficult to do and also get enjoyable memories from there. This trek start from Lukla by Dudh Koshi river towards Namche Bazaar. This trek offer you to view the Khumbu ice glacier. In this trek we can view tradition of Sherpa community and their livelihood. We will visit the place from where you can view Panoramic himalaya's scenery. This trek will take you to Tibetan culture and tradition. For doing trek in this region spring is the best season. In this season you will get more beautiful places to view and easy way to trek without any trouble.
Three High Passes 21 days
If you are exciting to do best trek Nepal Tour Guide Team offers you to visit the Three high passes trek. In this trek you will visit three high passes in Everest region. We will get multiple experience in Khumbu Himalaya's. We can climb many peaks in this region which are different in size and shapes. We will view beauty of Ama Dablam and Lhotse-Nuptse by crossing area from Khumbu are Everest Base Camp, Namche Bazaar, Tengbouche, Monastery and the Gokyo lakes. You can view beauty of this region from Kalapatthar. Some of places are more attractive in this trek that are spectacular Everest Base Camp. In this trek you will visit three passes in this Everest region – Renjo La Pass(5464 m), Cho La Pass (5420 m), Kongma La Pass (5535 m). We will also explore 5 glacier lakes of the Gokyo Valley. Three high passes trek is best trek which will provide you best facilities and well experienced guide for your service.
Annapurna Thorong La Pass Trek 14 days
Annapurna Thorong La Pass Trek one of the biggest challenging to complete the Annapurna circuit. In this pass you will view the entire point on 300km Annapurna circuit and at (5416 m) is higher than EBC (5380 m). In this trek Manang and Thorong La is one of the most beautiful parts of Annapurna Circuit with adorable views. This trek starts from Beshishar after 5-6 hrs drive from Kathmandu. Annapurna Thorong La Pass trek will visit the deepest gorge the Kali Gandaki gorge and the highest pass at 5416 m. We can also view amazing mountain scenery includes Annapurna (I – IV), Dhaulagiri, Machhepuchhre , Manaslu , Gangapurna 1755m and Tilicho peak (7134 m) and number of peaks above 6000-8000 m in this region. Best season for doing this trek is spring season in this season you will get chance to view beautiful blooming Rhododendron in this area. Nepal Tour Guide Team offer best trek.
Langtang Ganja la Pass trek 15 days
Langtang Ganja La Pass trek is one of the tough trek passes the high 5132 m altitude. If you want to be daring trekker Langtang Ganja La Pass trek offers you to do wilderness adventure. We start our our journey by drive from Kathmandu to Syabrubesi which is 122 kilometers and take 8 to 9 hours to reach there by bus. We will follow the langtang river to east. Langtang Ganja La Pass trek involves the himalayan view (Dorje Lakpa, Mount Gaurishankar, Ganesh Himal, Langshisa Ri, Gang Chenpo, Yala Peak and Naya Kanga) which seems adorable in this trek. Tradition of Sherpa and Tamang they have very much similar religious, tradition of Tibetan people also we can view here flora and fauna that are rare in other region we can get glance of them, deep alpine forest in high altitude with snow covered rocks and beautiful monasteries that people of this region worship. In this trek you will visit spectacular mountain view. The outstanding view of snow peaks in Tibet, including shisha pangma at 8013m. This trek will also involve different natural beauty like orchids and rhododendron, landscape and distinct culture under snow capped mountain.
Nepal Tour Guide Team is offering you 5 Best high passes of Nepal which are more difficult, challenging to do but we offer you as doing best treks in which you will enjoy every moment of life with numerous adventures and by visiting the beautiful places of himalayan regions with most adorable.
Frequently Asked Questions
When is the best time to visit Nepal for high passes trek?
The best time for trekking to high passes in Nepal are Autumn and Spring season. During these time, sky is pretty clear for Himalayan views, warm weather and opportunity to explore cultures and festivals.