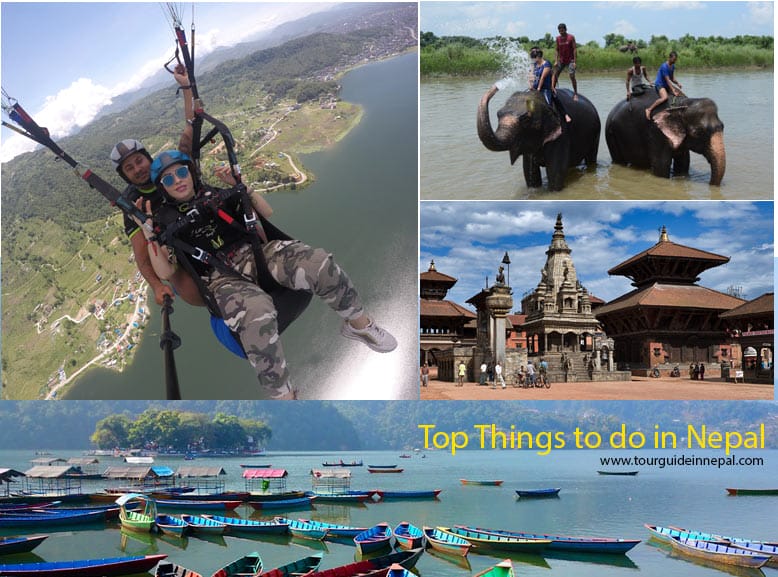 Feel the Mysticism of Nepal Tour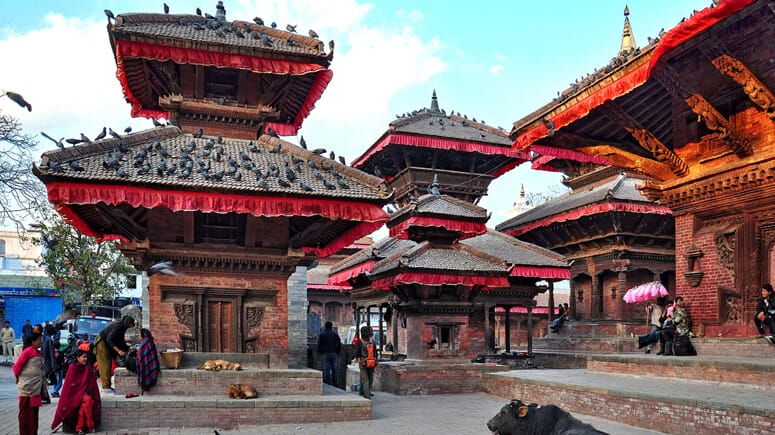 People love to tour to Nepal. Traveling is a fun as well as knowledgeable activity. People would rarely miss a chance to travel if they got the opportunity. 
Most people also would like to travel to places that their friends or families talk about 'my trip to Nepal' was awesome.
Thus, we would recommend you visit if you ever get a chance. We are talking about the beautiful journey called Nepal Tour.
Located in the lap of the Himalayas, this small piece of land has huge geographical as well as ethnical diversities.
Varying from the scorching plain surfaces to the chilly mountains, you'll get to see incredible diversity on your Nepal tour. 
Famous for its long history there's also a lot more to offer owing to the historical values of the nation. The best places to visit in Nepal include a number of sites enlisted in the UNESCO list of World heritages.
Best places to visit in Nepal
The Nepal tour is not just about sightseeing, the Kathmandu Valley awaits the mesmerizing natural beauty and the adventure.
Trekking in the Himalayas is mostly sorted out by a majority of tourists however, a Nepal tour to the hilly region of the country, is equally enjoyed by the inter-state as well as international tourists.
The Nepal tour would be nothing if you don't visit the city of Lakes, Pokhara, or the nearby countryside place called Nagarkot or the birthplace of Lord Buddha.
The Nepal tour offers a lot more to all kinds of travelers. Let us help you plan out your Nepal tour so that you don't miss the popular attractions when you are in this paradise.
Nepal tour in the Jungle 
Jungle safari is an adventurous activity where you can ride an elephant or jeep to explore the Chitwan National park.
You can also enjoy a Canoe ride in the Rapti river, where you can spot the rare crocodiles.
You can also visit the Chitwan National park, to see a variety of animals such as the Royal Bengal tiger, deer, wild boar, etc.
If you are lucky you can spot the elephants bathing at breeding centers during the summers.
Picturesque Sunrise in Nagarkot
If you are an early bird and in love, with nature, Nagarkot is the best place for you to visit. The enchanting beauty and mesmerizing landscape shall make you forget all your worries.
It is an abode where we can spend peaceful moments with our loved ones.
You shall not want to regret missing this out on your Nepal tour. One can enjoy village life here.
The view of sunrise from a hill with the Himalayas, as the sun's rays fall over it turns it into a golden peak.
This is a must-visit.
Soaring in the sky: Paragliding 
Soaring in the sky like a bird is your thing? Feel the breeze from high like flying birds.
Paragliding will make you feel like you are flying like birds in the high sky. You shall fly like a kite(assisted by a trainer of course) for half an hour.
On your Nepal trip do not miss to paraglide.
Paragliding is mostly done in Pokhara. Which is a beautiful city in Nepal.
Adrenaline Pump with bungee Jumping
The thrilling activity of bungee jumping is done over the gushing rivers in Nepal. It is a safe and exciting adventure with a well-trained professional to assist.
If you want to feel the thrill don't miss bungee jumping in Nepal.
Bungee is done in two places Nepal in Hemja and Bhotekoshi.
Go with the flow: River Rafting
River rafting is one of the popular sports in Nepal.
Trishuli river is a popular and nearby location for rafting.
Rivers like Bhote Koshi, Trisuli river, Sun koshi river, Kali Gandaki river, Karnali river, Seti river and Marsyangdi river are most famous for rafting.
These are fast-flowing rivers to do rafting and feel the thrill.
Know the culture in Kathmandu
Nepal tour has a lot of sites of cultural importance in Kathmandu valley which are enlisted in UNESCO world heritage sites.
Here, you can witness the culture and tradition.
Tourists from all over the world come here to visit the ancient sculptures on the walls of the temple narrating their own stories.
The kingdom of Nepal has a huge history and it is said that the palace in Kathmandu valley was built by ancient people with beautiful designs.
Sightseeing in Kathmandu includes temples like the Pashupatinath temple which is an ancient Hindu temple.
Thousands of pilgrims come here to pray to lord Shiva during the Maha Shivratri festival and also during the month of July(Sawan).
You can also visit Buddhist Pilgrims' places like Swoyambhunath and Bouddhanath stupa. This is the place where you will find both Hindu and Buddhist culture people.
Get awestruck by Pokhara and Sarangkot
Pokhara and Sarangkot are the most beautiful destination to explore the natural beauty. Pokhara is a beautiful place to do boating in Phewa lake and visit a Hindu pilgrimage of goddess Barahi which is located in the middle of the beautiful lake.  
Try cycling near the lakeside for a change. You can explore the caves here like Mahendra cave, Chamayra (bat) cave, Gupteswor cave, and Davis Falls.
If you want to dive deep into the culture and visit temples, you shall go to Bhindhyabasini temple
Other tourist attractions include Seti Gorge and the mountaineering museum. In Sarangkot tourists enjoy the view of the mountains.
Activities like Zipflyer, skydiving, Ultralight flights, cycling, and hiking in these beautiful places.
The divine land of Lumbini
Nepal is the birthplace of lord Buddha.
Lord Buddha is known as the light of Asia. 
Lumbini is where the lord was born.
You can visit the Maya devi temple and 30 monasteries here which are built by different countries like Japan, China, Germany, France, and Sri Lanka.
Buddhist pilgrims come to visit the birthplace of lord Buddha. We can see ancient stuff in the museum. You would miss a major part of cultural history if you don't visit Lumbini in Nepal tour.
Lip-smacking Nepalese food
Everyone likes to taste new cuisines when they travel to new places. If you are in Nepal, you would definitely want to taste the exotic Nepalese food.
We can host an authentic culture dinner program in Kathmandu in which you can enjoy different items of Nepalese food with a live music program.
We can have different items like foods like Newari khana, Thakali and many more. You will enjoy the moment.
Ride a rickshaw in Thamel
Tourists enjoying a rickshaw ride in Thamel, Nepal
The Rickshaw ride in Thamel is the most famous. Every tourist does this ride during the Nepal tour to explore Thamel. You can see different country people here. This ride will take you to the place in Thamel.
Frequently Asked Questions
1. What should I do in Nepal?
There are plenty of activities to do in Nepal. It's upon you, what you choose. If you are looking for cultural experiences, you can visit Kathmandu and the surrounding, Bandipur, Gorkha, Tansen Palpa, Lumbini, Chitwan, Panauti, and Nuwakot.
Adventure enthusiasts may find the adventure activities like Trekking, Hiking, Peak Climbing, Bungee Jumping, Paragliding, Mountain rock climbing, Mountain Flight, Zip-flyer, and Jungle Safari.
More to know, you can do volunteering, join cooking classes, meditation, and yoga classes, live in a homestay, and involve in festivals.
2. What are other things to do in Nepal besides trekking?
There are much more things to do in Nepal that aren't trekking. As we listed above, you can choose one of them.
3. What should I buy in Nepal?
It's upon you what to buy as souvenirs.
Keep Updating:-

An Enchanting Adventure: Nepal tour during Shivratri
Trek in Nepal- You can't miss Annapurna circuit trek 2023