Trek in Nepal- You can't miss Annapurna circuit trek 2023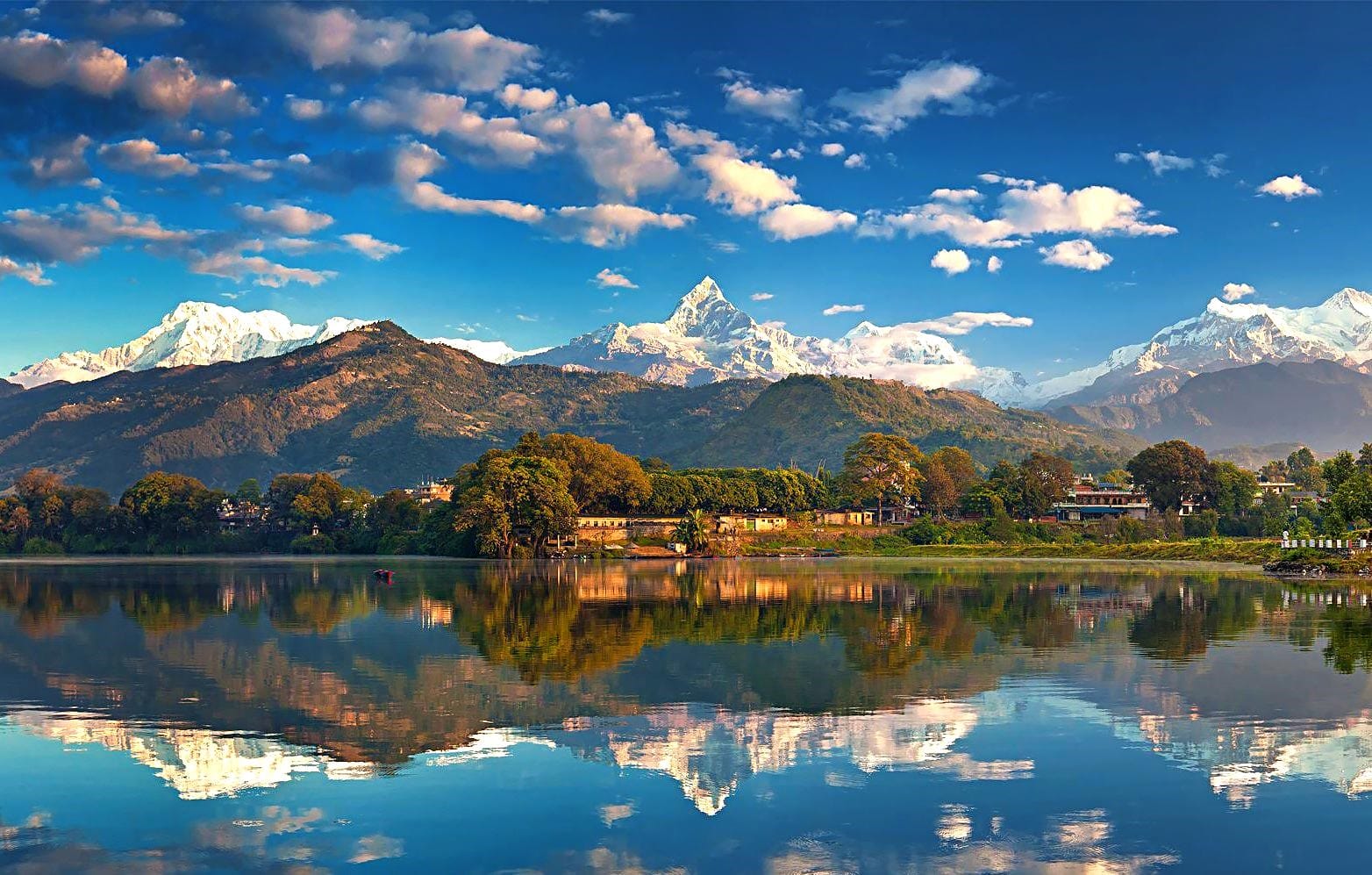 Annapurna Trek Circuit 2023
The Annapurna Circuit Trek is one of the most popular trekking routes in Nepal, taking you through the beautiful Annapurna region and offering you a chance to experience the stunning landscapes of the Himalayas. 
This trek is known for its spectacular views, with many trekkers being able to spot the Annapurna range, Dhaulagiri range, and Machapuchare peak. The Annapurna Circuit Trek begins in the town of Bhulbule, where you will be able to explore the local culture and get to know the people of the region.
Annapurna circuit trek attracts a lot number of tourists and hikers to Nepal every year.
This blog shall tell you everything you need to know about the Annapurna circuit trek.
Where is Annapurna Circuit Trek?
Annapurna Trek Circuit is a circuit trek in the Annapurna mountain range of Nepal. It is a 154-mile-long loop that starts and ends in Pokhara.
It passes through some of the most spectacular mountain scenery on Earth, with gorgeous views of the Annapurna massif and its surrounding peaks.
The highest point on the trek is Thorung La Pass, at an elevation of 5,416 meters. The trek takes around 16-20 days to complete and is considered to be one of the best treks in the world.
Peaks at Annapurna Circuit Trek
At the Annapurna Circuit Trek, some of the most popular peaks include
Annapurna I (8,091 m): This is the world's 10th-highest mountain and has been climbed by many mountaineers.
Annapurna South (7,219 m): This is the second-highest peak in the Annapurna range.
Machapuchare (6,993 m): This peak is also known as the "Matterhorn of Nepal", due to its distinctive shape.
Dhaulagiri (8,167 m): This is the world's seventh-highest mountain, and has been climbed by many mountaineers.
Tilicho Peak (7,134 m): This peak is located in the Annapurna Sanctuary, and is the most difficult peak to climb in the region.
Nilgiri (7,061 m): This is the highest peak in the Annapurna range, and is located near the Kali Gandaki gorge.
Annapurna Circuit Trek Package 
The Annapurna Circuit Trek is usually completed in 15-20 days, depending on the trekker's pace. The trek can be divided into four distinct sections: 
1. Kathmandu to Besi Sahar (1-2 days)
2. Besi Sahar to Manang (5-6 days)
3. Manang to Muktinath (3-4 days)
4. Muktinath to Pokhara (4-5 days)
The cost of the Annapurna Circuit Trek varies depending on the services you choose. Generally, the cost of the trek is around $600-$800, including permit fees and accommodation. This price does not include food, transportation, and other expenses. However, if you are traveling with a guide or porter, the cost will be higher.
At nepaltourguide.com you can book your tour easily and hassle-free. The itinerary along with the Annapurna circuit trek package is listed down:
Day 1: Arrive in Kathmandu
Day 2: Sightseeing in Kathmandu
Day 3: Drive from Kathmandu to Besisahar
Day 4: Trek from Besisahar to Bahundanda
Day 5: Trek from Bahundanda to Chamje
Day 6: Trek from Chamje to Dharapani
Day 7: Trek from Dharapani to Chame
Day 8: Trek from Chame to Pisang
Day 9: Trek from Pisang to Manang
Day 10: Acclimatization day in Manang
Day 11: Trek from Manang to Yak Kharka
Day 12: Trek from Yak Kharka to Thorong Phedi
Day 13: Trek from Thorong Phedi to Muktinath
Day 14: Trek from Muktinath to Kagbeni
Day 15: Trek from Kagbeni to Jomsom
Day 16: Fly from Jomsom to Pokhara
Day 17: Drive from Pokhara to Kathmandu
Day 18: Departure from Kathmandu
The Annapurna circuit trek package at nepatourguide.com costs around $1250 which includes:
Airport pickup & dropoff by Private Car.
Accommodation in Kathmandu in a 3-star category hotel with complimentary breakfast.
All accommodation in the tea house along with meals. 
English-speaking guide as per the itinerary, and a porter in the trekking area to carry luggage.
All accommodations in the trekking area are in local lodges.
Food, accommodation, salary, equipment, insurance, of guide and porter.
All surface transportation as per the itinerary by tourist bus or a private car it (with additional cost). 
Annapurna conservation & TIMS permit.
10 best Annapurna circuit Tours and Trips 2023
The 10 best tours and trips in Annapurna include:
1. Annapurna Circuit Trek with Tilicho Lake 
2. Annapurna Circuit Trek with Poon Hill
3. Annapurna Circuit Trek with Muktinath
4. Annapurna Circuit Luxury Trek
5. Annapurna Circuit Short Trek
6. Annapurna Circuit Trek with Thorong La Pass
7. Annapurna Circuit Trek with Upper Mustang
8. Annapurna Circuit Trek with Tilicho Base Camp
9. Annapurna Circuit Trek with Kaligandaki Valley
10. Annapurna Circuit Trek with Jomsom-Muktinath Jeep Tour
The best Annapurna Circuit Trek companies
You can find plenty of trekking companies on websites or from friends It is however important to look for a safe and secure option at an affordable rate.
At nepaltourguide.com you can find friendly tour guides and the best packages offered. We prioritize your safety and luxury along with striving for an enthralling experience. So if you are planning to get astounded by the nature visit our website for a world-class experience.
—————