Best Time to Visit Kalinchowk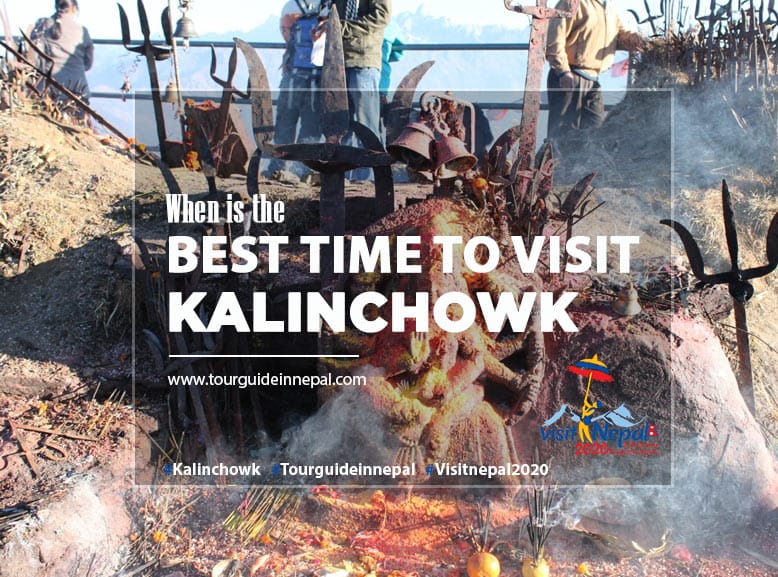 If you are adventure enthusiast, you might be looking forward to visit Kalinchowk for snowfall. But, do you know, when is the best time to visit Kalinchowk? If not, be sure, you are getting right information and other related info about Kalinchowk herewith.
We all know, this is winter season in Nepal and the adventures activity during winter is memorable. During winter season, we can't make hike to high altitudes so Kalinchowk Kuri Village might be your right destination for visiting this winter season.
Best time to visit Kalinchowk?
Generally visiting Kalinchowk is best during all the time in a year round but if you are looking for snowfall time or snow activities, from December to February is the peak time. Winter season is ideal time for playing with snow. Kalinchowk receive high traffic during the Nepal's biggest festival season Dashain and Tihar.
Kalinchowk Bhagwati (Kali)Temple?
Kalinchowk Bhagwati Temple is a hindu shrine situated in Dolakha district near Kathmandu valley. It is the most visited destination by local tourists recently after the development of basic infrastructure and Kalinchowk Cable Car. From the atop, you can have spectacular views of Annapurna, Lamjung, Manaslu, Ganesh Himal, Shisha Pangma, Langtang, Dorjee Lakpa, Jugal Himal, Gaurishankar and namburi Himal.
Kalinchowk Packages
Kalinchowk Trek – 2 Days for Foreigners
2 Days Kalinchowk trek is specially designed for foreigners who are looking for short hiking package near Kathmandu valley. It is a luxury tour package on a jeep applicable to maximum 7 persons.
Frequently Asked Questions
Where is Kalinchowk?
Kalinchowk is a Hindu shrine in Dolakha District. It is situated at an altitude of 3842m from sea level.
How far is Kalinchowk from Kathmandu?
Kathmandu to Kalinchowk distance is about 149 km via Araniko highway.
What is the altitude of Kalinchowk?
The altitude of Kalinchok Bhagwati Temple is 3842m from sea-level.
How to go Kalinchowk from Kathmandu?
You can either take a public bus or private jeep to go Kalinchowk from Kathmandu. If you are looking for luxury travel, get private jeep package to Kalinchowk. For this, you need to call our tour manager Kumar Dahal (+9779851243700) or visit our office at Thamel, Kathmandu.
How can we make reservations?
For the booking of Kalinchowk tour package, you simply make a deposit half of the tour package cost visiting our office at Thamel Kathmandu. You can pay rest of the money before departure.
Do you have fixed departure dates?
Yes, we have the fixed departure dates for Kalinchowk tour package. Our fixed departure days are Friday and Saturday every week during the months January and February. You can join a group on these days at your available time. For further details, please call us or email us [email protected].