Annapurna Sanctuary Trek - 11 Days
Trip Overview
The Annapurna Sanctuary trek takes you into the heart of the Annapurna Himalaya and fulfills every traveller's desires. This 11-day expedition is intended to take you the sacred region at the base of world famous Annapurna mountain, Annapurna south, Gangapurna, Hiunchuli and Machhapuchhre, considered by many to be the most beautiful peak in the the region.
Machchapuchhre – Sacred Mt. Fishtail
The Machhapuchhre is so sacred infact that the sanctuary region was forbidden for outsiders till 1956, The local Gurung people believe that the peak of the Machhapuchhre was home to several Hindu and Buddhist deities.
The legend surrounding this sanctuary also speak of repository of gold and various treasures left by the Nagas, believed to be ancient civilization.
Annapurna Conservation Area
The Annapurna Sanctuary is part of the Annapurna Conservation Area Project which places restrictions on number of travellers, gathering of firewood, and domstic animal graazing.
The Annapurna Conseravation Area is the largest protected region in Nepal. It is home to more than 1,200 species of plants and 400 species of birds. The conservation area is surrounded by high mountains and deep valleys. Because of which, the Sanctuary region receives only about 7 hrs of sunlight a day during the summer months.
Annapurna Sanctuary Trek Trail
You begin the sanctuary trail by a visit around the world heritage sites in Kathmandu, Pashupatinath temple, Swoyambhunath stupa, Bouddhanath stupa, and Durbar Squares in Bhaktapur and Patan.
Your actual sanctuary trek starts from Nayapul after you make your way past subtropical forests. The forests are replaced by terraced paddy fields that stretches as far as the eye can see. And in the distant backdrop, you witness the snow peak mountains.
In this trail, you get to meet different ethnic groups, from the Magars to Thakalis to Gurung and to the Tibetan people that call their home here. You feel as if you are a part of living breathing history of Nepal. This experience is unique to Annapurna Sanctuary alone which you won't get anywhere else.
The early morning hike to Poon Hill, lying at an altitude of about 3200m, gives you the best vantage point that any trekkers can ask for. From here, you can see a panoramic view of the whole Annapurna and Dhaulagiri ranges.
Annapurna Sanctuary trek is a journey to the South face of Annapurna I. The subtropical forests and the paddy fields gradually turn to fields of rhododendron.
The south facing slopes are covered in dense rhododendron and bamboo forests and is usually damp with the clouds hanging low. While the north-facing slopes that fall in the Annapurna's rain shadow region have drier climate.
People travelling to Nepal usually confuse the Sanctuary trekking with the other two famous Annapurna Circuit and Annapurna Base Camp trek. While some places do overlap, the Sanctuary trail is relatively shorter.
The altitude gains are quicker here, rising from Pokhara at 940m to Annapurna Base Camp at 4,130m in just 5-6 days. You also do not require to cross any high passes.
This unique combination of ascent and descent in a span of 5-6 days gives rise to a unique combination of ecosystems found only in this region.
A main highlight of the Annapurna Sanctuary are the small chortens and monasteries that lie off the beaten path. These sanctums adds another layer of spiritual experience to the travellers already in awe. Taking on this transcendental journey, it is no wonder that the locals believe that gods live here.
Trip Highlight
Traditional Gurung and Magar villages add to your experience of local and traditional culture.
Small chortens and monasteries along the trail add a layer of spirituality to your journey.
Annapurna Conservation Area. It is the largest Protected Area in Nepal. It covers an area of 7,629 sq. km. and is home to over 100,000 residents of different cultural and linguistic groups. ACAP is rich in biodiversity and is a treasure house for 1,226 species of flowering plants, 105 mammals, 518 birds, 40 reptiles and 23 amphibians.
A chance to get a glimpse of exotic and elusive animals like the Himalayan black bear, Himalayan Thars, the barking deer, Ghorals, the blue sheep, Musk deer, Red Pandas and Snow leopards are some that occupy the woodlands.
Popular Ghandruk and Chhomrong village.
Jhinu natural hot springs where you can get a well earned slumber after a successful and demanding trek.
Himchuli, Annapurna South, Barahi Shikhar, Annapurna I, Glacier Dom, Gangapurna, Annapurna III and Machhapuchhre.
Itinenary
Price Details
Faqs
Reviews
Itinenary
Arrival in Kathmandu

Arrive at Tribhuvan International Airport in Kathmandu.
Nepal Tour Guide team will greet you and drop you at your hotel.
Half day visit of major world heritage sites in Kathmandu such as Royal Kathmandu Durbar Square, Pashupatinath temple, Syambhunath, and Boudhanath stupa.
Prepping for the next day's trek.
Overnight stay at your hotel.

Drive to Pokhara.

6-7 hrs bus ride via Prithvi Highway.  It is a romantic drive through scenic route of terraced paddy fields, Trisuli and Marsyangdi Rivers, and incredible view of Ganesh Himal, Manaslu, Lamjung Himal and most of Annapurna Himalayan Range.
The tourist coach stops for breakfast at 09:00 am
Lunch at around 12:00 pm on the way to Pokhara.
Explore this beautiful lake city for a vibrant nightlife.
We will spend the night at the hotel.

Trek to Tikhedunga (1700m) 5 hours walk.

Half an hour drive to Phedi and we start trek to Tolka/1810m.
The trail is steep until Dhampus and then pleasant easy walk up to Deurali.
The trail descends steep down to Bherikharka and 30 minutes walk takes us to Tolka.
Stay there overnight in lodge.

Trek to Chhomrong (2100m), 6-7 hours walk.

We walk a pretty flat trail until Landruk.
We then descend down and trek along the river through Himalpani and cross suspension bridge over Modikhola.
We walk 1.5 hours until we reach Chh0mrong - one of the biggest Gurung Village via Jhinu Danda located on the ridge.
Stay overnight at lodge.

Trek to Dovan (2630m). 6-7 hours walk.

The track goes descends about 310 meter down through stone steps.
The trail then crosses Chhumrong Khola on a suspension bridge and climbs up to Sinuwa at height of 2340 meter.
Breezy walk from here through rhododendron festooned with orchids and ferns.
Then we take a steep path down stone staircases to Bamboo.
Lunch at Bamboo. Then walk throughout the cool forest for about an hour to Dovan at the elevation of 2630 meter.
Stay overnight at lodge.

Trek to Deurali (3230m) from Dovan. 5-6 Hours walk

We have a silent jungle walk today to Himalaya from Dovan.
The mountains here are believed to be sacred and holy.
Stay overnight at lodge.

Trek to ABC (Annapurna Base Camp) 4130m, walk 5-7 hrs.

Above Deurali the valley widens and becomes less steep.
After walking some stone staircase we reach the shrine where some travellers lost their lives in an avalanche a decade ago.
We do not stay for long as this region is avalanche prone.  We continue our trek ahead.
As you walk further, the pristine mountain peaks can be viewed more up close.
The trail turns to the left in the valley after Machhapuchhre Base Camp and it is a pleasant walk up ABC.
Breathtaking views of giant Annapurna I 8091m, Annapurna South 7219m, Machhapuchhre (Mt. Fishtail) 6997m and several other wonderful peaks.
Stay overnight at lodge.

Trek down Bamboo (2310m), 6-7 hrs walk.

Hot steaming breakfast with the mountain backdrop to keep our senses scintillated.
We then trek down to Dovan or Bamboo via MBC, Deurali and Himalaya.
We take tea and lunch break on the way.
Stay overnight at lodge.

Trek to Ghandruk (1940m), 5-6 hours walk

The trail goes is relatively flat at first then descends down Kimrong Khola.
After reaching Kimrong Khola, we hike up to Komrong Danda.
Lunch break at Komrong Dada.
We continue our trek to Ghandruk, a beautiful Gurung village also known as a "Gurung Heritage". Here, we can visit Gurung museum and a monastery.
Stay there overnight.

Ghandruk - Pokhara

Today is our last day of trekking.
We descend down to Kimche.
There we can catch the jeep to Nayapul. Or if you wish continue your hike, then it is for 3-4 hrs walk till Nayapul.
Drive to Pokhara.
Stay overnight in hotel.

Drive back to Kathmandu

After breakfast, we travel back to the capital via Prithvi Highway.
You can let the view of terraced fields and hills pass by as you soak in your past experiences of the trek. 
After a 6-7 hour ride to Kathmandu, you can choose to explore the capital further and buy gifts and souvenirs to take back home.
Price Details
Price Includes
Airport Pick Up & Drop in a private Car.
All Ground Transportation as per above itinerary.
Accommodation on local lodges in the Trekking area.with Breakfast
2 night's accommodation in Kathmandu in a 3-star category hotel with breakfast
2 Night accommodation in Pokhara in a 2-star category hotel with breakfast
Experienced English Speaking Guide and a porter
All Government local Taxes
Annapurna conservation fees
(TIMS)Trekkers information Management System
1 porter for 2 guests
All Staff insurance.
Kathmandu To Pokhara Tourist Bus,
Price Not Includes
Any type of personal expenses such as Alcoholic Beverage drinks,phone and Laundry.
Tips (Not mandatory)
Lunch and dinner during the trek
Meals in trekking area.
Arrangement of emergency helicopter service which will be paid by your travel insurance company.
items not included in cost includes.
First Aid kit
Reviews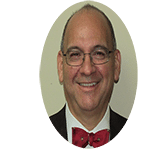 One Week in Nepal With Tour Guide
I recently spent one week in Nepal and Tour Guide Team Trek provided an extraordinary service with an itinerary suited to my needs and interests, including Kathmandu, Chitwan, and Pokhara, detailed cultural and historical explanations when visiting different sites in Kathmandu, and above all, a customer and people-oriented approach to all activities, meals, shopping, etc. Kumar Dahal was my tour guide and it was a pleasure for me to have him showing me his native Nepal. Kumar has excellent English speaking skills and he is willing to take the extra mile to help you have the best trip to this beautiful country. I recommend him and Nepal Tour Guide Team Trek wholeheartedly as the best agency to fulfill your expectations.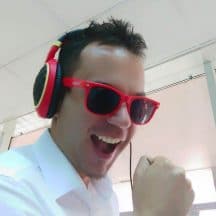 Memorable 4 Days With Tour Guide
My wife and I had the privilege to enjoy a 4 days long private tour with tourguideinnepal.com. Everything was spot on. We had a private driver and a private tour guide for the entire trip, both extremely polite. I can 100% recommend them to others also. I also found their pricing more than fair. Kumar runs the company, he was very helpful when we put together the custom itinerary. Our tour guide was Suvash, probably the most caring guy I've ever met. Thanks for the lifetime experience guys!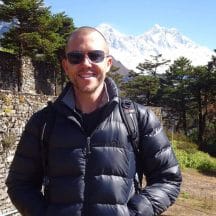 Two Nights Was Awesome
I only had two nights in Kathmandu and primarily wanted to do a chopper flight around Everest as well as see as much of Kathmandu as possible. Kumar was amazing and looked after me like family. I did a lot of research and Kumar booked the Chopper flight for me and answered any and all questions I had leading up to it. The Everest day was truly one of the best and awe inspiring days of my life. Kumar also took us to all of the must see sights in Kathmandu. He listened to our needs as well as read our body language for what we required. You must have a guide in places like Kathmandu to understand the history and not miss anything and you won't regret using Kumar – he is the best!!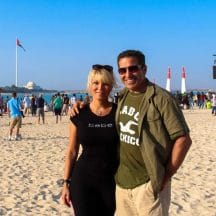 Tom And Heide
18th September, 2018
AMAZING NEPAL EXPERIENCE WITH Nepal Tour Guide Team
We had the privilege exploring KTM valley with Kumar. He has a way of showing you all facets of Nepal as nobody else will. Not only does he know his country like no other, he also has a special way of connecting you with his culture , people, customs and more like a real tour guide can only do. He is a humanitarian, a good spirit, with a great sense of humor and a heart of gold, someone who CARES about his country and people. You will love the way he guides you and shows you his country. Anything from local foods, to extensive history or just small talk about politics and social issues, Kumar is happy to discuss all. He showed us a side of Nepal, we would have never experienced with a larger bus group. He customized our program to our liking, the way we wanted it, patiently answered all of our questions always friendly , attentive and genuine. We can highly recommend Kumar as your private guide. I have traveled the world extensively (please see my other reviews on tripadvisor) and know the difference between 'just a guide' and a true tour director who LOVES his job and connecting with people from all walks of life. Kumar is great in what he does and his personality will make you like him the day you meet. We are still friends and should we return to Nepal, there is no doubt in our minds that we will see him again, not only as our guide but also to reunite with a great friend and human being.
Two Weeks In Nepal
We came to Nepal for just under two weeks in March 2017. My husband and I decided to bring my mom for her 60th birthday as it was her lifelong dream to visit Nepal. But weren't sure what to do while we were there! Luckily, we found Nepal Tour Guide Team, and after a few emails to Kumar, he set up the whole trip for us. Our trip was incredible, and Kumar was wonderful. From Kathmandu to Chitwan, Pokhara and back, Kumar showed us the whole country, and his knowledge was second to none. He arranged all the hotels, the car and driver, the things we did, showed us great places to eat and most importantly, provided great friendship and conversation along the way! We laughed the whole trip and had a wonderful time. The mountains were beautiful, Chitwan was amazing, and the lakeside at Pokhara was definitely my mom's favorite part. We're still positive we had the best tour guide and the most skilled driver in the entire country. Kumar is an incredible person and we made a lifelong friend. Even after coming home, we continue to keep in touch, chatting and making video calls. We can't wait to go back!
Total Cost (USD)
USD
580
/ person
Trip Facts
Trip Style

Private / Group

Best Season

March, April, May, September, October, November,
Ask An Expert