Trekking in Nepal: Best Treks to Explore in 2022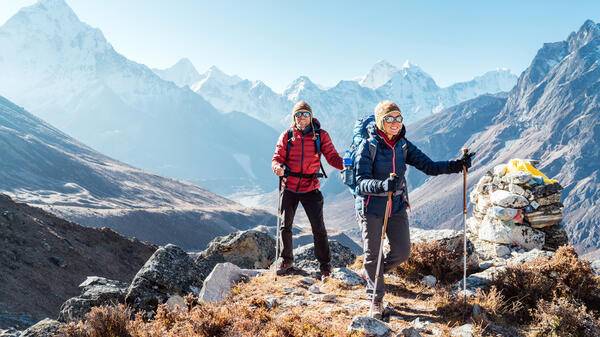 As a country, Nepal takes pride in being the one and only kingdom in the world where nature has its own sovereignty. It is a dream place for adventurous tourists, especially mountain lovers. It's the home of eight of the world's tallest mountains, including the highest, Mt. Everest. There are a lot of trekking destinations in Nepal, and we have endeavoured to create a list that captures the essence of these stunning hills, valleys, and hundreds of trekking routes in Nepal. Here are the top 5 Best Treks in Nepal to explore in 2022.

Major Trekking Tour Points in Nepal Not to Miss
1) Everest Base Camp Trek
On top of that comes the Everest Base Camp Trek, because the maximum number of tourists love to visit this place. It's one of the most famous trekking places in Nepal. You need to have a fit and healthy body in order to achieve your goal of completing the tour.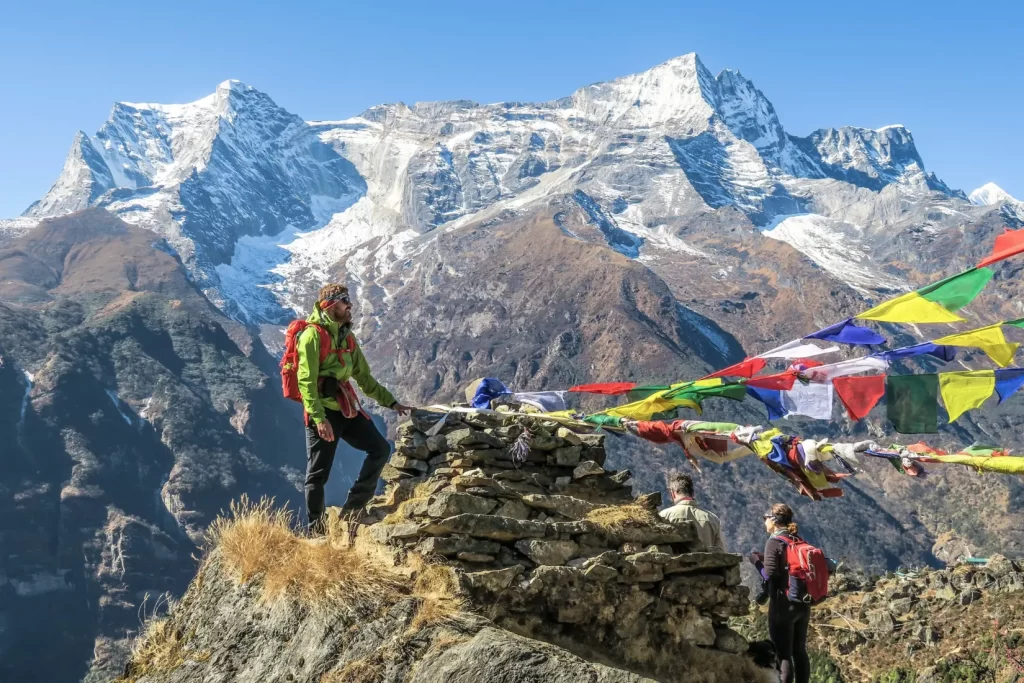 If you have ever dreamed of what it's like to breathe the Himalayan air, you should read this Everest Base Camp Trek. It will let you see the scenery of Everest and the natural features that are found there. Two of the best seasons to visit Everest base camp for a trek are pre and post monsoon. While planning your Nepal trekking tour, visiting this place is a must. The trip to this trek will start from Lukla and needs 10–14 days to complete the 130 km.
2) Ghorepani Poon Hill Trek
It's a 4-5 day trek on the Annapurna side and one of the easiest places to go on Trekking in Nepal. During trekking, you will get views of greenery along with the red rhododendron. You will pass through beautiful hamlets and villages. It's popular for the attractive sunrise and sunset as well.
The total altitude is 3210 meters, and when you cross 2500 meters, sickness can be felt. But, you do need to worry about it if you are not crossing above the sickness level. It is famous for its cultural diversity because of the Gurung and Magar communities.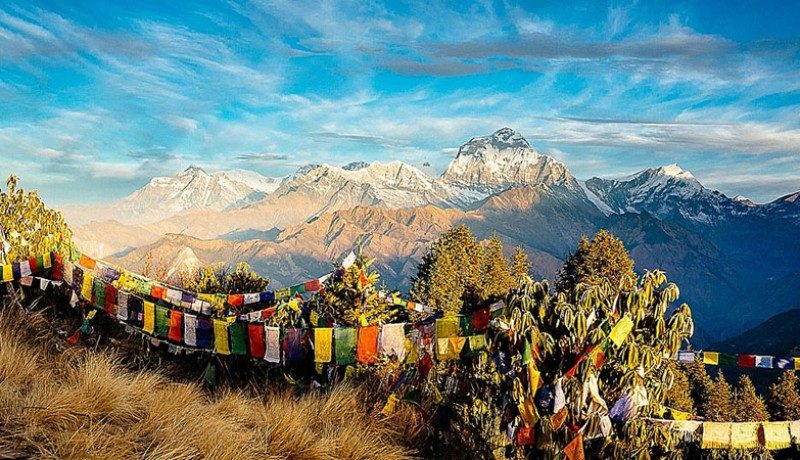 For the trekkers, it's a photogenic paradise as the place is filled with some beautiful shooting spots. It's another must-visit Ghorepani Poon Hill Trek when you are coming for the Nepal trekking Tour. Click as many pictures as you want and explore the magic of nature wherever you go.
3) Dhaulagiri Circuit Trek
Dhaulagiriis a long trek that crosses alpine pastures, forests, cultivated hills, uninhabited valleys, etc. Visit this trek only when your fitness level is high.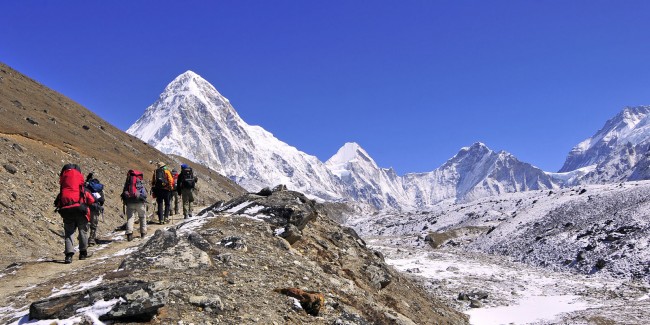 As a reward for the trek, you will get the mesmerising views of Tukuche Peak. The trek includes two passes, including the French Pass and Dhampus Pass.
It's a great way to see this stunning region in the Himalayas and experience the real Nepal, since it goes through some quiet and remote villages far away from the big cities.
4) Manaslu Circuit Trek
Manaslu Circuit Trek is not so popular among tourists, but it is still visited by many because of its several attractions. Around this trek, you can get vibrant views of Himalchuli, Annapurna, Shringi, Ganesh Himal, etc. However, this trekking point is suitable for those who love difficulty and challenges. Starting from the town of Soti Khala, it ends at Synage and between these, you get to where you arrive here.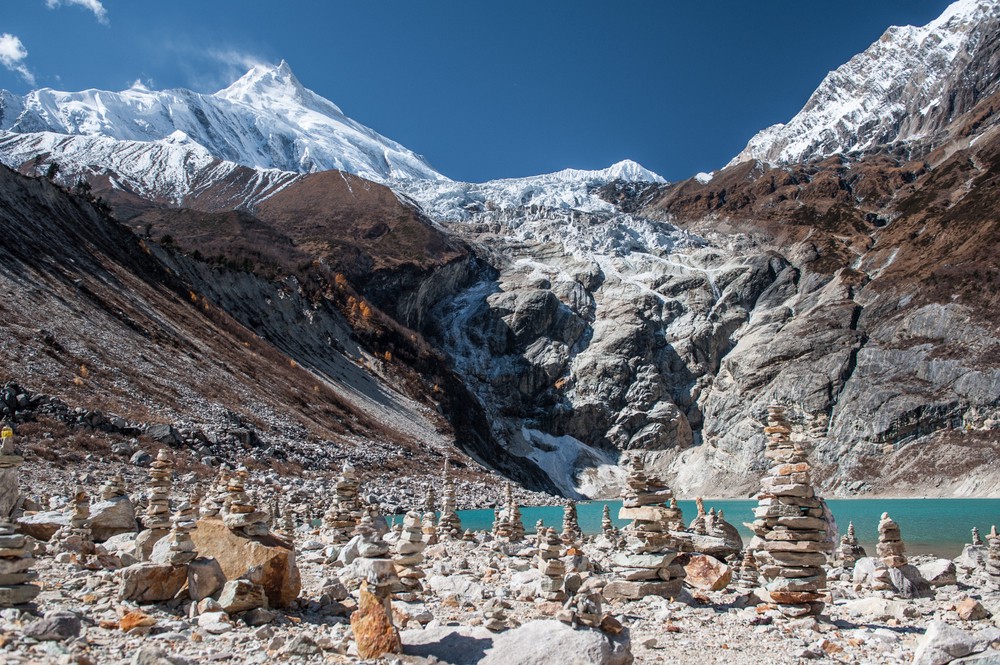 5) Annapurna Dhaulagiri Panorama Trek
The Himalayan region is treasured by climbers and trekkers from all over the world. Amongst many other treks in the Himalayan region, the Annapurna Dhaulagiri Trek is one of the most popular trekking itineraries for those who are seeking a tough and challenging adventure trip.
The Annapurna Dhaulagiri Trek is the world's tenth highest peak. The best time to visit this trek is March, but do know that the crowds will be high during this time.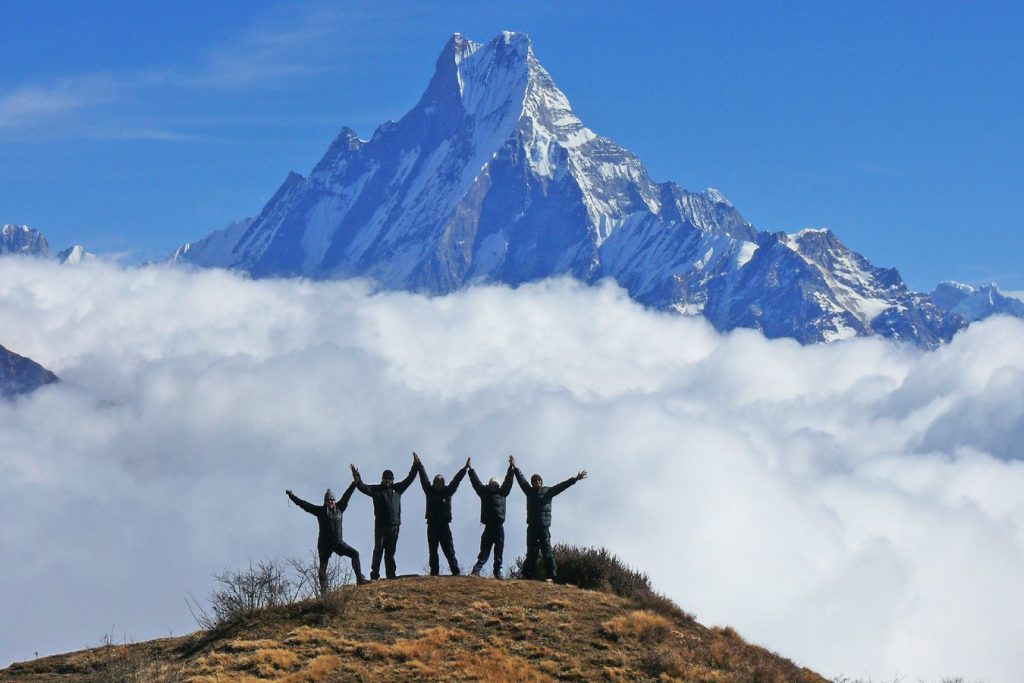 The total distance of this trek is 67 km, which may take you 9 days to complete. So, are you ready to uncover the thrill, adventure, and remarkable experience hidden in the Annapurna Dhaulagiri trek? Come and have all the fun. It's actually the best trek in Nepal for beginners.
Why take the Nepal Trekking?
Many people love trekking in Nepal. It is one of the best ways to be able to see the stunning beauty of nature. A Nepal Trekking Tour is an absolute dream come true for people looking forward to spending time in the lap of nature. It will give you a chance to breathe in the fresh air and enjoy trekking in the lap of high mountains and witness the stunning beauty of nature.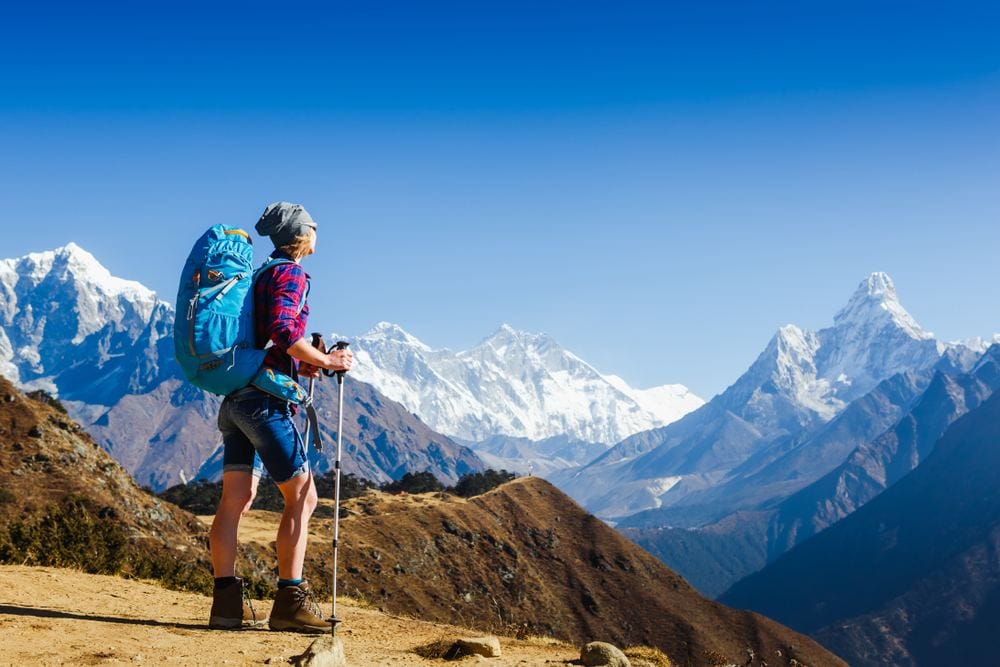 It takes us through the jungles and the rivers, lush green forests. The trekking routes are unique in their own nature. We see many different flora and fauna on each trekking route we take. There are all types of landscapes that you get to experience, along with some of the best mountain peaks in the world being present all around.
Visiting Nepal's diverse regions with its exquisite culture and heritage can be conveniently explored by choosing the right trekking agency in Nepal.
Come and Explore Nepal Trekking and Hiking
Your best trekking adventure trip is waiting for you in the mountains of Nepal. They say mountains are meant to be climbed, not to be enjoyed, but we are here to change this perspective.
If you are looking for a reliable, comfortable and pocket-friendly Nepal trekking tour option like the unforgettable Everest Base Camp trek tour or the Annapurna Base Camp Trek tour, then Nepal Tour Guide Team is your favourite choice! We make your travel dreams come true as a reputable Trekking Agency in Nepal.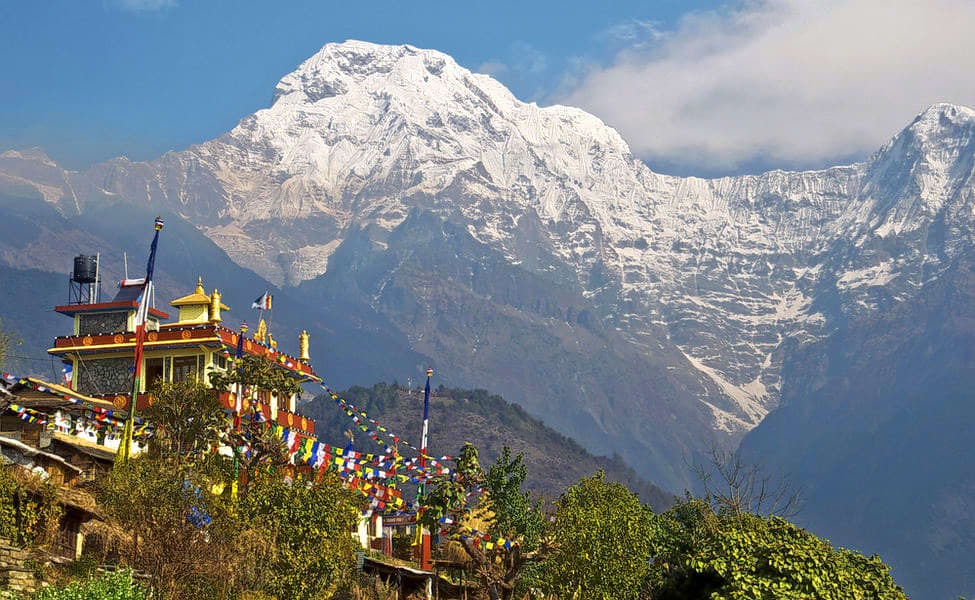 We guarantee you will provide a memorable trip with a sense of safety that will beat all other trekking package offers. We promise to deliver a service that is beyond your expectations—100% of Nepal's finest quality services are guaranteed!
FAQ
1) Is trekking hard in Nepal?
If you love thrilling adventures and challenges, Nepal is going to give you a lifetime of memorable trekking experiences. There are some difficult as well as easy treks to cover on every Nepal Tour.
2) How will the trekking experience at Everest Base Camp differ?
Everest base camp is one of the best trekking spots to visit and enjoy the adventurous journey of the mountains. Reaching the peak will show you a scenic view of Nepal, which you can't even imagine in your dreams.
3) Which mountain can you see from the Annapurna Circut Trek?
As you reach Annapurna Circuit Trek, you can view Mount Everest, the Himalayas, Lhtose, and Nuptse mountains from the naked eye.
4) What are some short-distance treks in Nepal?
Helambu Trek-Close to the valley of Kathmandu, it is located in the Helambu region.
Ghorepani Poon Hill Trek-Spread into a 45 km circuit that provides you with a beautiful view of the valley and mountains.
One of the most secure treks in Nepal
Chisapani Nagarkot Trek- Starting from the sundarijal, it reaches to Dhulikhel and Namo Buddha