Romance in the Mountains: Valentine's Day with a Nepal Tour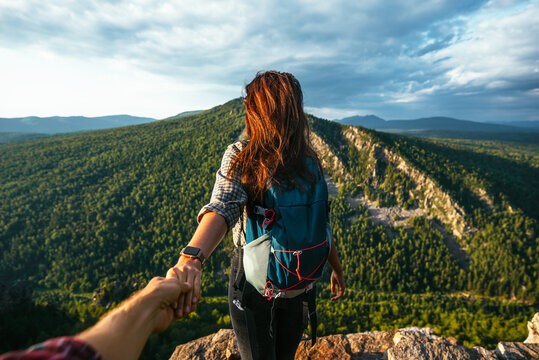 Rekindle the Romance with a Nepal Tour
Welcome to Romantic Holidays in Nepal tour. Embark on an unforgetful journey! Wanting to explore a new destination with the love of your life? So here you go.
Nepal has gained a lot of popularity as the best touring destination throughout the world. The land of paradise, Nepal is the true combination of the incredible diversity of landscapes, deep valleys, Panoramic Himalayan Massifs, and tranquil lakes blended with a huge diversity of culture and tradition.
Nepal Tour Guide Team offers a lovely Nepal tour to the most romantic places with luxurious hotels, lodges, and resorts in the tourist hubs of beautiful cities.
Enjoy the Nepal tour to one of the most romantic destinations that offer you splendid views of mighty mountains along with other natural wonders and mystic villages with ethnical tribes possessing unique ancient traditions and cultures.
From the low land of the Terai region to the topmost altitude on earth at the summit of Mount Everest (8,848 m), experience the fantastic view of a lifetime.
A honeymoon is a memory for life, so plan your Nepal tour to enjoy the awe-inspiring vistas.
Here is the list of the Top 5 Romantic Holidays in Nepal, your Nepal tour is worth remembering so make your romantic holiday right with the right packages.
Embrace the Wonders of Nepal Tour
1. Kathmandu Nagarkot Tour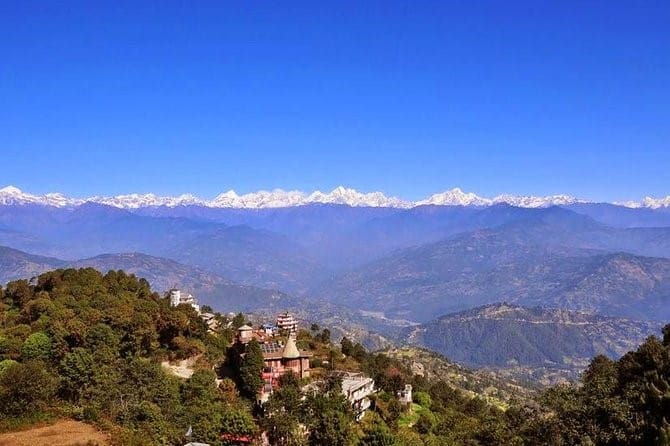 Places to Visit: Kathmandu and Nagarkot
Maximum Altitude: 2195m

Major Attractions to see: Pashupatinath Temple, Bouddanath Maha chaitya, Swyambhunath, Changunarayan, and Nagarkot (Sunrise and Sunset view with overwhelming mountain vistas).

Kathmandu valley is a culturally and historically rich destination where you can explore ancient old historical monuments along with sacred places of Hindus, Buddhists, and many other religions.

This valley was also known as the city of Temples.

You can find mesmerizing travel destinations in and near Kathmandu Valley.

You can visit holy Temples like Pashupatinath and Changunarayan and Buddhist Monasteries – Swoyambhunath and Bouddanath.

If historical monuments interest you, you can also visit palaces like Kathmandu Durbar Square, Patan Durbar Square, and Bhaktapur Durbar Square.

These places offer astounding beauty of ancient art, beautifully carved in woods.

Nagarkot is famous as a short hiking destination, also accessible by private vehicles.

The tantalizing view of sunrise and sunset is the key feature of this hill.  If you want to explore the countryside, the villages of Newari Peoples in Nagarkot are perfect for you.

There are a number of luxurious Hotels and resorts available in and near Kathmandu valley so that you can have a beautiful Nepal tour.
2.  Pokhara Sarangkot Sunrise Tour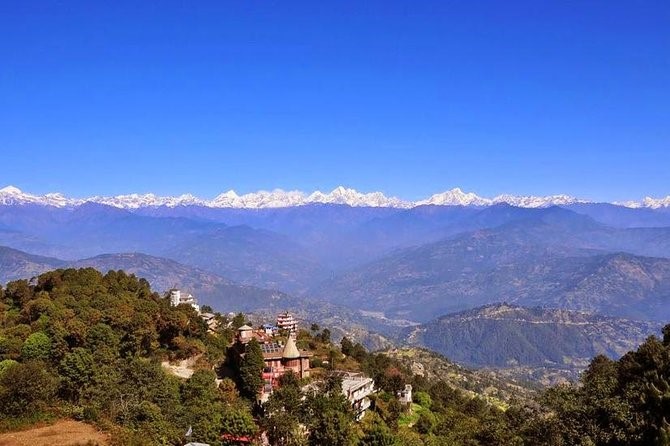 Location: Pokhara and Sarangkot

Altitude: 827m and 1600m

Major Attractions: Tranquil Phewa and Begnas Lakes, Mystic caves, Mountain Museum, Overwhelming Mountain Vistas, Tantalizing sunrise view

Pokhara is the best and most popular destination for romantic holidays in Nepal

Pokhara is often called the queen of valleys that is decorated with enormous natural beauties and cultural heritages. It is also the valley of lakes.

The valley is situated in the lap of high mountain ranges Machhapuchhre and Dhaulagiri. The melted glaciers from these huge mountains have formed big lakes in Pokhara valley which is the key attraction of this place.

The tranquil Lakes – Phewa and Begnas are the most loved travel destination in Pokhara.

The mystic naturally formed caves are a must-visit during your trip to Pokhara.

Also, the holy Temples and Monasteries are what you shouldn't miss in this valley.

Sarangkot is a romantic destination and the most recommended place that offers incredible mountain vistas including Annapurna Massifs, Dhaulagiri, and Machhapuchhre (Fishtail) Mountain.

This place has been acclaimed to have the best sunrise viewpoint in Annapurna Region. Also, the Pokhara valley looks awesome from this vantage point.
3.  Chitwan National Park Jungle Safari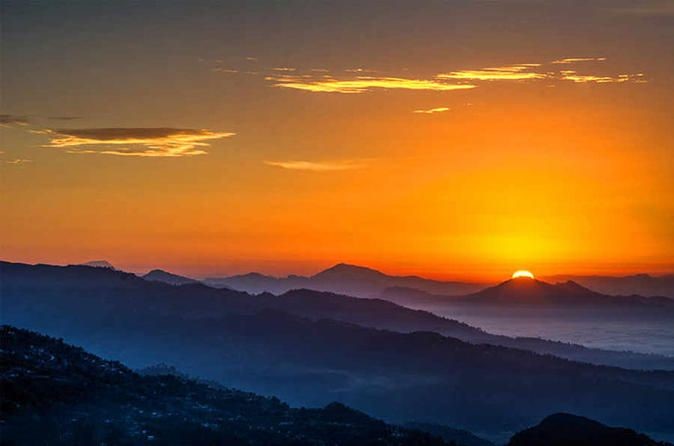 Location: Chitwan National Park

Altitude: 100m

Major Attractions: Diverse landscapes, Superb sunrise and sunset views from Rapti River Bank, Adventurous Jungle Safari, One Horned Rhino, Bengal Tigers, 450+ Bird species, and many more

If you are a nature enthusiast, Chitwan National Park is the best destination for you. It is a heavenly abode to visit with your partner in the lap of the mystical woods and wildlife.

You can try a variety of cuisines here if your partner and you are real foodies.

Take a Nepal tour to Chitwan National Park, enjoy adventure activities like Jungle Safari, Elephant Bath, and Kayaking, and spend quality time with your beloved one.
Jungle Safari
Various modes of Jungle Safari are available in Chitwan National Park like Elephant Safari and Jeep Safari. Also, you can explore the forest on foot.

This is the best way to explore the diverse species of floras and faunas. Chitwan National Park is often called a paradise for bird lovers because of its rich bird diversity. You can explore more than 500 bird species.
Elephant Bath
Want to make your Nepal tour and honeymoon more exciting? Try the elephant ride in Chitwan

One of the unforgettable experiences here is the cultural performance of the local Tharu people in the evening.

If you want to experience a romantic mood in a peaceful ambiance, stay in the lodges and hotels near the jungle.
4.  Jomsom Muktinath Pilgrimage Tour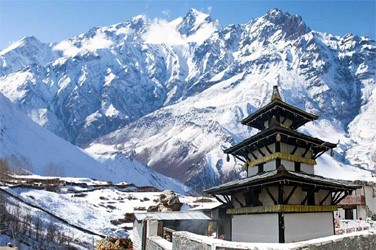 Location: Jomsom and Muktinath

Altitude: 2743m and 3710m

Major Attractions: Splendid views of Mountain Panoramas, Diverse landscapes, overwhelming views of sunrise and sunsets, great hospitality of locals, holy temples of Hindu – Muktinath, and many more

A Himalayan town of Mustang, Jomsom is nestled in the shadow of huge mountains Annapurna and Dhaulagiri.

This incredible landscape is worth observing and offers perfect views to its travelers. The old-designed villages' looks awesome and the great hospitality of local people will make your tour an exciting and never forgetting experience.

Moreover, the Honeymoon Tour to Jomsom and Muktinath offers you undisturbed natural beauty at its best.

If you managed to travel during spring, all the wildflowers including the Rhododendron – the National Flower of Nepal start blooming which makes the forest adorable.

The Muktinath Temple is a sacred place for both Hindus and Buddhist devotees and they make pilgrimages here on certain festivals like Janaipurnima of Hindus. During the travel to this place, you will feel like traveling in a different world.
5.  Rara Lake Adventure Tour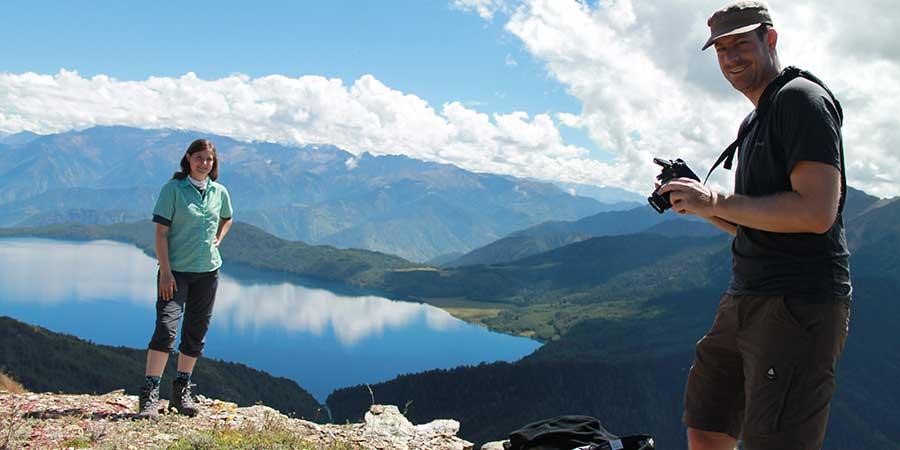 Location: Rara Lake

Altitude: 2290m

Major Attractions: Tranquil nature, lush forests, and blooming wildflowers, alluring views of incredible mountain panoramas, turquoise lake – Rara, adventurous and scenic drive

Rara Lake, located amidst the lush forests, is one of the most outstanding romantic destinations for couples to enjoy their exclusive holidays in Nepal.

The recent construction of roadways to Rara has made it easier to reach even for the people who fear trekking for long days.

The adventurous drive on dirt road takes you to the Rara where you can also explore diverse species of floras and faunas including rare wild animals and beautiful birds.

Besides the alluring beauty of Rara Lake, you can also explore mystic villages, and witness the overwhelming views of mountain panoramas during the tour to Rara.

Also, the great hospitality of local people makes your honeymoon tour in Nepal an incredible experience.

Read More