Accommodation

Hotel, Tea House
Overview
Everest base camp trek is an adventure of a lifetime, for anyone who have always dreamed soaring above the clouds. The EBC is a fairly difficult climb and one does not require prior mountain climbing experience. But you have to be fit for this expedition as the base camp lies at about 5,365m making in the highest base camp in the world.
EBC Trekking Trail
You journey begins from Manthali in Ramechhap district, about 4-5 hrs drive from Kathmandu. The best way to start your expedition is to fly from Manthali airport to the Tenzing-Hillary Airport in Lukla.
Tenzing-Hillary Airport
The runway in Tenzing-Hillary Airport is steep and considered by many to be the most dangerous in the world. The flight here is an adventure on its own, but if you would rather not take the risk, then walking to Luka is a good option. The trail to Lukla takes you on the 'off-beaten track' and adds another experience to your trekking.
Unfortunately, Everest Base Camp trekking is very popular to the point that it gets impossible to avoid crowds unless you trek in the winter or go off on a side trail. Your actual trek to EBC starts from Lukla, however. Walking is fairly easy here through this Dudh Koshi valley.
Namche Bazaar
A gentle two-day trek up the valley leads you  to the famous Namche Bazaar. This bustling mountain town is the heart of Khumbu region. Namche Bazaar is an ancient valley and is also the largest of all the Sherpa settlements. Most people take a day off here to acclimatize and also take this opportunity to do ther shopping for the journey ahead.
After Namche Bazaar, Phakding and Monjo are two other popular stopovers. A little further from Monjo is the Jorsale checkpoint, which is the entrance to the Sagarmatha National Park (Everest National Park). As you gain altitude, you will find that the mules are replaced by yaks. These yaks are transporting food and other goods to the city. Sometimes you may have to wait a while for a train of these mountain beasts to pass on the narrow path.
The trail follows the valley of Imja Khola and gives you spectacular views of Khumbila, Nuptse, Thamserku, Kangtega, Cholache, Kangtega and Ama Dablam mountains, with the giants Lhotse and Everest dominating the skyline. Sagarmatha (Everest) National Park region that is now established as a World Heritage site. Animals such as musk deer, the Himalayan tahr, the ghoral, the serow, the wolf, and the Himalayan black bear may be spotted by trekkers in this region.
Deep inside the National Park is a small Himalayan village known as Gorek Shep. This is the last resting spot for most trekkers before making the final trek to Everest Base Camp. Gorak Shep was the original base camp for climbers in the 1950s before moving closer to the mountain base, just below the infamous Khumbu Ice Fall.
The trek along the glacier to base camp can take up to 5 hrs. These are treacherous grounds and travellers must make this walk cautiously as the risk off the ice breaking can be great. But don't let that deter you as getting to the base camp will make you among only a handful of people to be able to boast of reaching the top of the world.
Trip highlights
Trek to the foot of breathtaking Everest, the world's highest mountain.
Explore Sherpa villages and the ancient Thami and Tengboche monasteries.
Visit a school established by Sir Edmund Hillary in the mountain village of Khumjung.
Kalapatthar is one of the beautiful view-points of Everest base camp trekking. It is also known as the highest point of the Everest region trek located at an altitude of 5,545 meters. Kalapatthar is famous for the spectacular panoramic views of the world's highest mountains.
Tengboche is the magnificent village of Everest region.
Tengboche monastery nourishing spirit with the daily praying Buddhist monks. Also, Tengboche is famous for the Mani Rimdu Festival trekking; which is the important festival of local Sherpa people. Mani Rimdu Festival at Tengboche monastery is a 19 days series of events in annual full moon festival which usually held in Mid-October or early November as per the Tibetan Buddhist lunar calendar.
The Khumbu glacier and Ngozumpa glacier are the biggest and longest glaciers of Nepal respectively.
A Hillary museum is also another primitive highlight of Everest base camp trek. Hillary Museum lies located in the world famous Namche Bazaar in the Everest region.
Namche Bazaar-the Sherpa's capital. Namche Bazaar- the gateway of the Everest Region is a major attraction of the Everest base camp trek.
Arrive at Tribhuvan International Airport in Kathmandu.
Nepal Tour Guide team will greet you and drop you at your hotel.
Half day visit of major world heritage sites in Kathmandu such as  Royal Kathmandu Durbar Square, Pashupatinath temple, Syambhunath, and Boudhanath stupa.
Prepping for the next day's trek.
Overnight stay at your hotel.

3-4 hr drive to Manthali. 20 min flight to Lukla– 3.5 hr trek to Phakding

Altitude: 2840m/9320 ft (Lukla) and 2610m/8560 ft (Phakding)
On the second day, you'll begin your journey with a breath-taking Himalayan flight to Lukla. Lukla is a small town perched on a mountainside and has an airport with a single runway.
After this scenic flight, you'll trek for approximately 3.5 hours via blooming rhododendrons, magnolia trees, and pine forests to Phakding.
Once you reach Phakding, you can visit the local monastery. Rest of the time make sure to take good rest and be ready for the real challenge ahead!
Overnight stay in Phakding.

Trek to Namche Bazaar [3440m/11290 ft]

We'll be heading towards Namche Bazaar. The trek begins with a walk ascending via beautiful pine forests along the banks of Dudh Koshi river.
We then cross the Hillary Suspension Bridge, named after the iconic Sir Edmund Hillary.
We step into Sagarmatha National Park, where we get to see some rare wild species such as Himalayan Bear, Thur, Red Panda, and many more.
Here you'll get the first view of Mt. Everest and a grand reminder of what you are stepping into.
We reach Namche Bazaar, the gateway to Mt. Everest.
Explore Namche Bazaar better known as the gateway to Mt. Everest and the main trading center of the Khumbu region. This will be a great opportunity to indulge in small luxuries.

Acclimatization day trip to Namche Bazaar [3440m/11290 ft], 5-6 hours

On the fourth day, you'll take a rest day in Namche.
But actually, there will not be any rest at all. You'll get a chance to adjust your body to the altitude. You need to also follow the advice "hike high and sleep low". To adjust to higher altitude you've to hike to a higher elevation and then return to sleep at a lower elevation.
For acclimatization, you'll take a day trip to Namche Bazaar. Here you'll climb 300 meters to the town of Khumjung.
Also, you'll visit some local schools and a Buddhist monastery.
You'll spend your night at Namche Bazaar.

Trek to Tengboche [3860m/12660ft], 4-5 hrs

The trail begins after walking across the stone steps to reach the Mongla Pass at an altitude of 3,975 m.
From here, you can get an awesome view of Mt. Ama Dablam, Mt. Thamserku, and Mt. Khumbila. All these mountains are regarded by Sherpas as sacred mountain of the patron god of the Khumbu region.
Tengboche is famous for the largest monastery of the Khumbu region. You'll visit this monastery and receive a blessing. Here you'll meet climbers who just came to receive a blessing before attempting the summit of Everest.
You also can read special prayers for the safety and success of the safe trek from the head lamas. And, in expedition season you may also get chance to greet those preparing for the the Everest expeditions.
Highlights: Tengboche Monastery, the largest monastery in the Khumbu region

Trek to Dingboche [4360m/14300ft], 4-5 hrs

We will continue today through lush alpine forests. You'll come across several small villages on the path. Here you'll get a great opportunity to see how the local Nepalese live.
Passing via the Khumbila Khola valley and ascending towards the ridgeline, you will be awe-stricken by the surrounding landscapes. You will witness the jaw-dropping mountain: Mt. Taboche, Mt. Nuptse, Mt. Cholatse, and many other.
While you reach Dingboche, you'll notice the landscape started to change.
Treeline will be replaced with low shrub and a desert feel. You'll love seeing the landscape changes. You'll spend a night in Dingboche.
Highlights: Soaring mountain views of Taboche, Mt. Nuptse, Mt. Cholatse and many other peaks

Acclimatization day trip to Dingboche.

This is your second acclimatization day and you'll trek up a steep mountain to allow yourself to acclimatize.
The trail is quite steep, and rocky at points, but at every turn, the vistas become more spectacular.
You'll get some amazing views of Ama Dablam and other giant peaks with prayer flags at the viewpoint. If you wish and time allows you,  you can climb another hour or to the top of the hill for even better views.
After admiring the view you'll again retrace back to Dingboche and take rest for few hours. You'll spend a night at Dingboche.

Trek to Lobuche [4940m/16207 ft], 4-5 hrs

We head towards Lobuche via the steep terminal moraine left by the Khumbu Glacier. Gently, you'll pass huge boulders displaced by the glacier.
You might feel a little difficult while climbing uphill but don't worry the jaw-dropping mountain views will keep you motivated!
At the top of the hill, there are numerous memorials for climbers who've lost their lives climbing Mt. Everest. You can spend some time there and commemorate their daring decision to choose Everest expedition.
After climbing for some time you'll reach to Lobuche. Here you'll find a small cluster of lodges and you'll be almost at your highest altitude. You'll spend your night at Lobuche.

From Lobuche trek to Gorak Shep and trek to Everest Base Camp (EBC) – back to Gorak Shep

Altitude: Gorak Shep (5170m/16961 ft) and Everest Base Camp (5300m/17400 ft)
Trekking hours: Approximately 6 hours.
This is the most awaited day of the whole journey as you'll climb to EBC.
On this ninth day, we wake up early in the morning and move towards Gorak Shep, another small outpost of lodging. Actually, it was the original base camp in the 1953 expedition, the last before EBC.
As we continue the trail to Gorak Shep, the Khumbu Glacier will come into view.
After Gorak Shep, we take some rest and then move onward to EBC. Slowly walking at your own pace is recommended to prevent the high altitude sickness problem.
Slowly, you'll approach the top of the Khumbu Glacier and soon you'll get a view of the Khumbu Icefall.
After a few hours of a hike, we reach the site where so much history has been made, Everest Base Camp at an altitude of 5,364 m.
We then descend down the lateral moraine of the Khumbu Glacier, you'll take down your way to Gorak Shep and spend overnight.

Hike up to Kala Pattar and then trek to Periche

Altitude: Periche (4270m/14070 ft) and Kala Pattar (5545m/18192 ft)
Trekking hours: Approximately 7 hours.
On the tenth day, you'll hike to the highest point of your trek, Kala Pattar.
The one real fact is Mt. Everest cannot be seen from Base Camp, as the Mt. Lhotse sits right in front of it. So, it is considered the best viewpoint in the entire Khumbu region.
From the top of the hill, you'll have 360-degree views of Himalayan giants like Khumbutse, Changtse, Lhotse, Nuptse, and of course Mt. Everest!
The views from the top are incredible!
Once you've captured all your moment, you'll start heading towards Pheriche.
You'll spend overnight at Pheriche.

Altitude: 3440m/11290 ft
Trekking hours: Approximately 6 hours
On the eleventh day, you'll reverse your steps from day 1 and 2 from the beginning of your trek as you'll head down the massive hill before Namche.
You'll start your hike with gentle up and down hills. Again, you'll cross suspension bridges and pass through small villages. Here you'll meet other trekkers heading towards the opposite direction.
After a few hours of a hike, you'll reach Namche Bazaar, the capital city of Khumbu valley. After arriving here, you'll have a huge relief. For obvious reasons, there are lots of lodges, cafe, restaurants, and different shops. Here you can celebrate your accomplishment. You'll spend a night at Namche Bazaar.

Altitude: 2840m/9320 ft
Trekking hours: Approximately 6 hours
On the twelfth day, you'll trek back and it'll be your last day of the walk. Again, you'll descend further down, crossing several suspension bridges.
Trekking further all the way to Dudh Koshi river, you'll arrive at Phakding. You'll have some rest here and follow small ascend to Lukla.
Here, you can again enjoy some of the best cuisine and hot shower. This will be the final day in Everest region. You'll spend last night of your trek in Lukla.
Once again, you can celebrate your successful journey with fellow trekkers.

On thirteen day, you'll return back to Kathmandu from Lukla by twin-otter plane. Once again, you'll be facing off with dramatic scenery on the way back.
You can enjoy the final views of these amazing snow-capped peaks. After arriving at Kathmandu you can spend the rest of day in Kathmandu celebrating your success. If you want you can explore the city and do shopping for your loved ones and relatives.
You'll spend a night at Kathmandu.

Departure, or extend your tour for other activities in Nepal.

Transfer to airport for your departure.

End of service.
Price Included
Accommodation in Kathmandu in a 3* category hotel with BB and All mountain accommodation in Soft, comfortable, twin sharing private room with shared toilet (Local lodges)
All airport transfers
Domestic Flight from Lukla to Kathmandu.
All airport taxes
All necessary paper work and trekking permits (National Park permit and TIMS)
An experienced English-speaking Govt. registered trekking guide and local porter to carry luggage.
Guide and porter salaries, insurance
Half day Sightseeing in Kathmandu.
All government and local taxes
Trekking Equipments.
Price Excluded
Launch, Dinner or meals in trekking region.
Bottled drinks, Hot drinks, Boiled water or other Beverages.
All Personal expenses.
Hot Shower in Trekking region.
Tips (Not compulsory)
Arrangement of emergency helicopter service which will be paid by your travel insurance company.
Items not included in Cost inclusions.
Costs due to Beyond Control conditions.
FAQ
What is the best time of a year to do Everest Base Camp trek?

For this trek spring season (March, April and May) is best time to trek. In this time you can see the beauty of blooming flowers like rhododendron and orchids and clear panoramic view of Himalayas. Apart from this season, you can trek in other seasons too for the same adventure.

What are the trekking equipment's required for this trek and where do I get them?

For trekking equipment's, we have mentioned them below. We recommend you be equipped with these for the trekking: Day pack Duffle bag Sun glasses Towels Water bottle Washing soaps Moistening lotion Spare batteries Spare Warm clothes And most needy things like: Hiking boots, Flip-Flop slippers, wind proof jackets which will keep you warm, trekking suits, sun hat, water proof gears. These equipment's are important for you while trekking and you will get these stuffs in trekking shops in Thamel area in Kathmandu or in lake side Pokhara. Our representatives will be happy to help you with the hiring of the materials.

Are the foods and water hygienically standard?

Yes the foods and water in the trekking region are hygienically standard as our representative will take care of foods that are provided to you on the region.

What kinds of foods are available during Everest Base Camp trek?

Typically different kinds of ethnic foods like Dal-Bhat are best served in the area. One can also get western and continental foods however the taste might not be up to the usual standards. And please inform our guide if in case you are allergic to any kinds of food.

How fit do I need to be to do this trek?

Your physical condition needs to be stable as you will be trekking in thin air. With a good physical condition, you will be able to metabolize better. With your body in a fit condition, you can cut effects such as Mountain Sickness, Respiratory problems, digestion problems and other problems you will face. To improve your cardiovascular fitness, high-intensity training works best. High intensity training involves short bursts of high-intensity effort, followed by a recovery period. It is the best way to increase your stamina and prepare you for trekking at different altitudes.

Do I need any medical insurance for this trek?

Medical insurance is highly recommended for this trek because it will be easy for you in case of any medical emergency. The trek to Himalayas is itself a challenging task so it is better to be prepared for circumstance.

Do I need guides and porters for this trek and how can I get them?

Trek guide is necessary for this trekking while you can choose to have a porter if you feel necessary who will carry 15 kgs of your luggage. The price of the porter is not included in our packages. You can get one in the trekking area and our guides will help you in the matter.

How can I pay for this trek?

You can choose to pay via credit cards, Bank transfer or IME/ Moneygram/ Western Union. For more information regarding the payment please follow our payment information.

What happens in-case of medical emergency during the trek?

Incase of any medical emergency our guide will be there to help you. You could be transferred to any nearby health post or health clinic or you could be rescued via chartered Heli from the trekking region in case we need to. Having a travel insurance that covers the high altitude medical insurance could be helpful in this situation.

Can I get the guides who speak languages other than English?

Yes you can get the guide that speaks other language if you need one. The price however will be extra.

What if I cancel the trip?

For any trip cancellations clients will have to inform 30 days prior to the departure. While 20% Booking amount is fully nonrefundable any extra amount received above that shall be refunded however the expenses incurred for the transfer of the refund amount shall be charged by the company. Any trips cancelled within 30 days of the date of departure shall be fully nonrefundable.

How difficult is to do Everest Base Camp trek?

Everest Base Camp trek is a moderate trek which involves 6 hrs of walk per day to reach an altitude of 5365 m so clients with altitude sickness might face the difficulties

How experienced are your guides/porters for this trek?

You will be accompanied by a knowledgeable and experienced guides licensed by the Government of Nepal. Our team has the members serving more than 10 years in the industry.

Are there ATMs on the way of this trek?

No there are no ATMs on the way so you have to carry extra cash with you

Do I have to pay extra for the mobile, camera charging, hot shower and internet use and how much is it?

Yes you have to pay extra charge 2 to 4 Dollars for charging, camera, hot shower or internet use.

What are the safety measures during my trip?

The safety measures you need to take before and during your trek are:

Get proper immunizations.
Proper trekking insurance.
Carry bottled water with you at all time. You also need to constantly have water purifying tablets. These tablets will be available at a local pharmacy.
Avoid Altitude Mountain Sickness by climbing gradually and allowing enough time for acclimatization.
Carry proper layers of clothing.
Have appropriate trekking gear.

Do I need to tip guides and porters and how much is it?

It is not mandatary but recommended to tip the guides and porters. It is usually 10% of trip amount.

What is the highest altitude reached of Everest Base Camp trek?

The highest altitude reached in this trek is 5545 m at kalapatthar, near the Everest Base Camp.

How long do we walk every day during this trek?

We will walk up to 6 to 7 hrs in this trek in average everyday. Through out the trail there will be plenty of time to rest and enjoy the scenic beauties.

What kinds of transportation are available during Everest Base Camp trek? Do you book transportation or I need to book the transportation by myself?

We provide air transportation Manthali- Lukla and Lukla- Kathmandu & for other surface transportation will be private vehicle. Public or shared transportation to Manthali is also available.
Review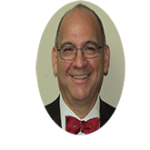 Aristofanes Cedeno
01/01/1970
One Week in Nepal With Tour Guide
I recently spent one week in Nepal and Tour Guide Team Trek provided an extraordinary service with an itinerary suited to my needs and interests, including Kathmandu, Chitwan, and Pokhara, detailed cultural and historical explanations when visiting different sites in Kathmandu, and above all, a customer and people-oriented approach to all activities, meals, shopping, etc. Kumar Dahal was my tour guide and it was a pleasure for me to have him showing me his native Nepal. Kumar has excellent English speaking skills and he is willing to take the extra mile to help you have the best trip to this beautiful country. I recommend him and Nepal Tour Guide Team Trek wholeheartedly as the best agency to fulfill your expectations.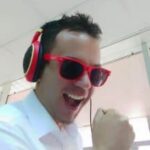 Memorable 4 Days With Tour Guide
My wife and I had the privilege to enjoy a 4 days long private tour with tourguideinnepal.com. Everything was spot on. We had a private driver and a private tour guide for the entire trip, both extremely polite. I can 100% recommend them to others also. I also found their pricing more than fair. Kumar runs the company, he was very helpful when we put together the custom itinerary. Our tour guide was Suvash, probably the most caring guy I've ever met. Thanks for the lifetime experience guys!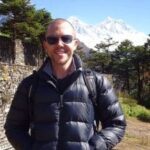 Two Nights Was Awesome
I only had two nights in Kathmandu and primarily wanted to do a chopper flight around Everest as well as see as much of Kathmandu as possible. Kumar was amazing and looked after me like family. I did a lot of research and Kumar booked the Chopper flight for me and answered any and all questions I had leading up to it. The Everest day was truly one of the best and awe inspiring days of my life. Kumar also took us to all of the must see sights in Kathmandu. He listened to our needs as well as read our body language for what we required. You must have a guide in places like Kathmandu to understand the history and not miss anything and you won't regret using Kumar – he is the best!!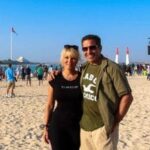 AMAZING NEPAL EXPERIENCE WITH Nepal Tour Guide Team
We had the privilege exploring KTM valley with Kumar. He has a way of showing you all facets of Nepal as nobody else will. Not only does he know his country like no other, he also has a special way of connecting you with his culture , people, customs and more like a real tour guide can only do. He is a humanitarian, a good spirit, with a great sense of humor and a heart of gold, someone who CARES about his country and people. You will love the way he guides you and shows you his country. Anything from local foods, to extensive history or just small talk about politics and social issues, Kumar is happy to discuss all. He showed us a side of Nepal, we would have never experienced with a larger bus group. He customized our program to our liking, the way we wanted it, patiently answered all of our questions always friendly , attentive and genuine. We can highly recommend Kumar as your private guide. I have traveled the world extensively (please see my other reviews on tripadvisor) and know the difference between 'just a guide' and a true tour director who LOVES his job and connecting with people from all walks of life. Kumar is great in what he does and his personality will make you like him the day you meet. We are still friends and should we return to Nepal, there is no doubt in our minds that we will see him again, not only as our guide but also to reunite with a great friend and human being.
Two Weeks In Nepal
We came to Nepal for just under two weeks in March 2017. My husband and I decided to bring my mom for her 60th birthday as it was her lifelong dream to visit Nepal. But weren't sure what to do while we were there! Luckily, we found Nepal Tour Guide Team, and after a few emails to Kumar, he set up the whole trip for us. Our trip was incredible, and Kumar was wonderful. From Kathmandu to Chitwan, Pokhara and back, Kumar showed us the whole country, and his knowledge was second to none. He arranged all the hotels, the car and driver, the things we did, showed us great places to eat and most importantly, provided great friendship and conversation along the way! We laughed the whole trip and had a wonderful time. The mountains were beautiful, Chitwan was amazing, and the lakeside at Pokhara was definitely my mom's favorite part. We're still positive we had the best tour guide and the most skilled driver in the entire country. Kumar is an incredible person and we made a lifelong friend. Even after coming home, we continue to keep in touch, chatting and making video calls. We can't wait to go back!
Total Cost (USD)
USD 1399 / person
Still confused?
Talk to our expert.