Everest Base Camp Helicopter Trek - 5 Days
Trip Overview
Everest base camp trekking is one of the top trekking routes around the world for people who are in search of beautiful mountains and hills.
This trek is extremely famous among western traveler as it includes a lot of adventure and cultural aspect.
This trek is mostly done around the lower altitudes which makes it more flexible for people of any age group.
Everest base camp treks are usually of 15days but this package makes it possible within 5days because of helicopter, also it covers all the touristic areas nearby Everest region within short period of time with little bit of luxurious travel.
Additionally, Experiencing different Himalayan(sherpas) culture and tradition is plus point of this trek.
On the whole, this trip leads no traveller unsatisfied as it is worth every penny because of the places and experience it offers.
Trip Highlight
Experience the adventurous helicopter tour in hills and Himalayas.
Scenic views of mountain ranges like everest, gaurishankar, lhotse,pumori, kallapathar etc.
Close encounter of Himalayan festivals and culture.
Visit UNESCO world heritage site, sagarmatha national park.
Breathtaking view of khumbu glacier and everest from base camp.
Chance to step on altitude of 5545m in kalaptthar area.
Highly skilled licensed guide.
Itinenary
Price Details
Faqs
Reviews
Itinenary
Fly to Lukla from Kathmandu, trek to phakding.

Trekking duration : 2.5 to 4hrs. Accommodation : Phakding Altitude : 2,700m Representative of our company will welcome you and transfer to tribhuvan airport for domestic flight to lukla from Kathmandu. Flight duration is about 40 to 50 minutes along the flight mesmerizing views of mountains and hills. After arrival in lukla short exciting trek of about 2- 4hrs to Phakding. The village, nature and people along the route are amazing.

Trek to Namche bazar from phakding.

Trekking duration: 5hrs
Accommodation: Namche bazar

Today you will trek about 5hrs to Namche bazar from phakding. Namche bazar is small city and  one of the hot spot destination for Everest region travelers. Trekking through dudh koshi river area is really amazing and beautiful.

Trek to syangboche from Namche bazar.

Trekking duration: 3hrs
Accommodation: Everest view hotel

On this day you will  trek to syangboche from Namche bazar which takes about 3hrs to reach in traditional hilly village of local syanboche.
Village is full of welcoming people with great hospitality and festivals.

At night either the traveller can choose to stay in normal hotels or  in world record holding(2004) hotel Everest view as  "hotel situated at the highest altitude standing at 3,962m".

Helicopter tour to Everest base camp and fly back to Lukla.

Accommodation: Lukla
Altitude: 5365m

Today is something that is really different from rest of the trekking days.

Aftter breakfast we will  head towards airstrip located in Namche bazar

To experience one of the most memorable moment of your life flying through the hills and mountains. The heli will land in the Everest base-camp or in Kalapthar choice is yours. After the heli ride we will head back to Lukla  for exciting farewell night.

Fly back to Kathmandu

Flight duration: 45minutes

Today you will fly back to Kathmandu from Lukla and you will have chance to do some shopping and enjoy the local market of Nepal.

Also you can walk around the street of thamel.
Reviews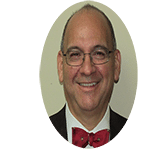 One Week in Nepal With Tour Guide
I recently spent one week in Nepal and Tour Guide Team Trek provided an extraordinary service with an itinerary suited to my needs and interests, including Kathmandu, Chitwan, and Pokhara, detailed cultural and historical explanations when visiting different sites in Kathmandu, and above all, a customer and people-oriented approach to all activities, meals, shopping, etc. Kumar Dahal was my tour guide and it was a pleasure for me to have him showing me his native Nepal. Kumar has excellent English speaking skills and he is willing to take the extra mile to help you have the best trip to this beautiful country. I recommend him and Nepal Tour Guide Team Trek wholeheartedly as the best agency to fulfill your expectations.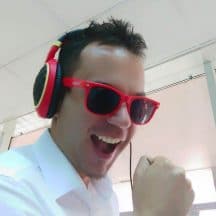 Memorable 4 Days With Tour Guide
My wife and I had the privilege to enjoy a 4 days long private tour with tourguideinnepal.com. Everything was spot on. We had a private driver and a private tour guide for the entire trip, both extremely polite. I can 100% recommend them to others also. I also found their pricing more than fair. Kumar runs the company, he was very helpful when we put together the custom itinerary. Our tour guide was Suvash, probably the most caring guy I've ever met. Thanks for the lifetime experience guys!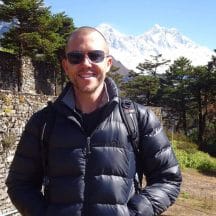 Two Nights Was Awesome
I only had two nights in Kathmandu and primarily wanted to do a chopper flight around Everest as well as see as much of Kathmandu as possible. Kumar was amazing and looked after me like family. I did a lot of research and Kumar booked the Chopper flight for me and answered any and all questions I had leading up to it. The Everest day was truly one of the best and awe inspiring days of my life. Kumar also took us to all of the must see sights in Kathmandu. He listened to our needs as well as read our body language for what we required. You must have a guide in places like Kathmandu to understand the history and not miss anything and you won't regret using Kumar – he is the best!!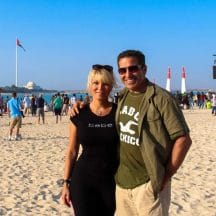 Tom And Heide
18th September, 2018
AMAZING NEPAL EXPERIENCE WITH Nepal Tour Guide Team
We had the privilege exploring KTM valley with Kumar. He has a way of showing you all facets of Nepal as nobody else will. Not only does he know his country like no other, he also has a special way of connecting you with his culture , people, customs and more like a real tour guide can only do. He is a humanitarian, a good spirit, with a great sense of humor and a heart of gold, someone who CARES about his country and people. You will love the way he guides you and shows you his country. Anything from local foods, to extensive history or just small talk about politics and social issues, Kumar is happy to discuss all. He showed us a side of Nepal, we would have never experienced with a larger bus group. He customized our program to our liking, the way we wanted it, patiently answered all of our questions always friendly , attentive and genuine. We can highly recommend Kumar as your private guide. I have traveled the world extensively (please see my other reviews on tripadvisor) and know the difference between 'just a guide' and a true tour director who LOVES his job and connecting with people from all walks of life. Kumar is great in what he does and his personality will make you like him the day you meet. We are still friends and should we return to Nepal, there is no doubt in our minds that we will see him again, not only as our guide but also to reunite with a great friend and human being.
Two Weeks In Nepal
We came to Nepal for just under two weeks in March 2017. My husband and I decided to bring my mom for her 60th birthday as it was her lifelong dream to visit Nepal. But weren't sure what to do while we were there! Luckily, we found Nepal Tour Guide Team, and after a few emails to Kumar, he set up the whole trip for us. Our trip was incredible, and Kumar was wonderful. From Kathmandu to Chitwan, Pokhara and back, Kumar showed us the whole country, and his knowledge was second to none. He arranged all the hotels, the car and driver, the things we did, showed us great places to eat and most importantly, provided great friendship and conversation along the way! We laughed the whole trip and had a wonderful time. The mountains were beautiful, Chitwan was amazing, and the lakeside at Pokhara was definitely my mom's favorite part. We're still positive we had the best tour guide and the most skilled driver in the entire country. Kumar is an incredible person and we made a lifelong friend. Even after coming home, we continue to keep in touch, chatting and making video calls. We can't wait to go back!
Total Cost (USD)
USD
1000
/ person
Trip Facts
Trip Style

Private / Group

Accomodation

Hotel, Tea House
Ask An Expert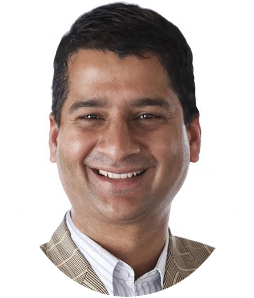 Related Trips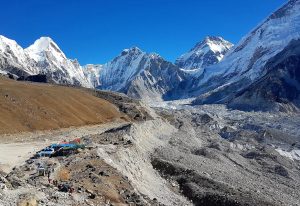 Everest base camp trek is an adventure of a lifetime, for anyone who have always dreamed soaring above the clouds. The EBC is a fairly difficult climb and one does not require prior mountain climbing experience. But you have to be fit for this expedition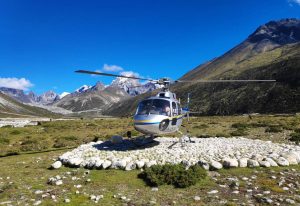 To see the Mt. Everest is a dream of every one. But everyone cannot trek to that height so we are offering you a best and easy way for watching Mt. Everest live by Everest view Heli Tour. In this tour you can view many other 8000m peaks. This tour could be done