Best of Bhutan Tour - 7 Days
Trip Overview
Bhutan is called Druk Yul, "Land of the Thunder Dragon", by its people. Breathtaking vistas, pristine forests, snow-capped mountain ranges, long-lasting cultural diversity shrouded in mythology, ancient beliefs and Buddhist traditions make up this beautiful, yet mysterious place. Bhutan is located on the eastern edge of the Himalayan Mountain region and stretches from subtropical valleys and plains to snow capped mountain ranges. Get natural and cultural insight on our Best of Bhutan Tour.
With over 70% area covered by vegetation, the Thunder Dragon country offers myriads of exotic surprises. From the stunning serenity of Gangchentag Glacial Lake to the majestic panoramic view on the peak of Dochula Pass, you will find that Bhutan has remarkable experiences to offer on your hiking.
Visit Paro and Punakha
In Punakha, try walking on the longest suspension bridge in the country and learn about the daily life of Bhutanese monks which is widely known as the Place of Great Happiness. You can also indulge in the peaceful ambiance of the famed mystical Druk Path. Druk Path takes you along an ancient trading route over high mountain passes, connecting the Paro and Thimphu Valleys. An odyssey on its own, camping will give you the chance to visit some of the country's ancient monasteries, fortresses and traditional villages. Even though you will be hiking at elevations of between 2400-4200m at majority of the hiking trails, the actual trekking is relatively easy.
Best time to Visit Bhutan
The best times to go hiking are March-June or September-November. This trip also includes a day to explore the city of Paro where you will travel 10 miles north to pay a visit to the mystical, world renowned, Tiger's Nest Monastery.
Tiger's Nest Monastery
The Tiger's Nest Monastery is a small collection of monasteries precariously perched on a cliff 900 meters off of the ground. It is stunning in its beauty and location. Without a doubt, a first time trip to Bhutan would not be complete without seeing the Tiger's Nest.
Another important element of the small country are its festivals. Festivals in the Land of the Thunder Dragon are rich and happy expressions of its ancient Buddhist culture. These festivals are held in all districts in honour of Guru Rinpoche, the saint who introduced Buddhism to Bhutan in the 8th century. The festivals are held on auspicious days and months in the Bhutanese calendar, and last up to four days in which a series of highly stylised masked dance rituals are performed.
Culture of Bhutan
Bhutan has a rich culture and its secluded, yet rich, history is embedded into every fabric of the society and shows through the festival reenactments. Bhutan's ancient cultural traditions have continued to grow despite the current technological restructuring. It has become the ultimate tourist destination for adventurers, spiritual awakenings, and serene visages.
Ultimately, let your soul into the tranquility of this scared region and gain a deep insight into the vibrant cultural identity of the kingdom. The warmth, hospitality, and politeness of the local people ensure a memorable vacation not only unique but truly valuable. Discover the quintessence of western Bhutan – a beautiful landlocked kingdom shrouded in magical and mythology. Nepal Tour Guide™ offers Bhutan tours, vacation packages and all travel services to Bhutan as well as nearby attractions. Come to join with us to achieve unrivaled experiences of Bhutan Tour.
Welcome to Bhutan – the land of the Thunder Dragon.
Trip Highlight
Magnificent temples and fortresses sprawled all over Bhutan
Rich history and culture of this mysterious kingdom.
Witness majestic views of the world's greatest Himalayas onboard flying in/out from Paro.
Visit the tiny capital of Thimphu.
Hike to Taktsang Monastery 'Tiger's Nest'- one of the most famous monasteries in Bhutan.
Explore Punakha Dzong – the most beautiful monastery in Bhutan.
Visit to Tashichho Dzong
Visit Chime Lhakhang - the oldest & most sacred shrines in Bhutan.
Witness Bhutanese culture, tradition and day to day lifestyles of Bhutanese people.
Itinenary
Price Details
Faqs
Reviews
Itinenary
Paro - Thimphu & sightseeing

You'll land in the Paro Valley and begin your adventure to this spectacular region.
From Paro valley, it is a one-hour trip to the capital, Thimphu. Thimpu is nestled in a broad valley between tall peaks and the Wangchu River. Take the rest of the day to relax, or go out and see the sights.
We begin your sightseeing at the Memorial Chorten. This center for tantric Buddhism contains one of the finest collections of Buddhist statues in the world.
We continue to Kuensel Phodrang, home to one of the largest Buddha statues in the world at 169 feet tall.
In the evening, we relax with a stroll up and down the main shopping street. Rub elbows with people from all walks of life — from monks to businessmen to nomadic farmers.

Thimphu sightseeing

We begin our day with a visit to Changangkha Lhakhang — a 12th-century fortress-like temple situated just above Thimphu. Changangkha Lhakhang is also home to the Institute of 13 Arts and Crafts and the Bhutan School of Astrology.
Later in the day, we visit the craft bazaar to glimpse local wares and handicrafts.
In the afternoon, we hike to the lhakhangs (monasteries) of Tango and Cher.
In the evening, we head towards the 17th-century Tashichho-Dzong. Known as the "fortress of the glorious religion," this formidable building houses the throne room of the king of Bhutan.
To reach Cheri Lhakhang we cross a traditional wooden bridge spanning the Wangchu River. This monastery was built in 1620 by a Tibetan lama.

Thimphu - Punakha

We depart Thimphu in the morning and start our journey into the countryside towards the Punakha Valley- the seasonal winter capital of Bhutan.
Our drive into the mountains takes us up over the Dochula Pass at 10,300 feet, which offers breathtaking panoramas of the Himalaya.
Visit the Dochula Monastery. This intricate cluster of 108 chortens, or Buddhist monuments, visible from every direction, is a tribute to the king of Bhutan.
We then descend to Wangduephodrang, a colorful and vibrant display of fluttering prayer flags.
You can choose to hike up through rice paddies to the village of Pana to see the Chimi Lhakhang temple, which was built in 1400 to protect against demons.
Alternatively, you can also visit the Punakha Dzong complex, located at the confluence of the Mochu and Phochu Rivers.

Punakha Sightseeing & Drive to Paro

After an early breakfast, we head out for a beautiful morning hike to the Khamsum Yulley Namgyal monastery.
The trail there takes us across a suspension bridge, through rice fields, and up a moderate incline through a pine forest. At the temple, participate in the ritual lighting of butter lamps before enjoying the peaceful half hour hike back down to the car.
Continue driving through the countryside towards the Paro Valley for about four hours, with a stop at the Dochula Pass for a picnic lunch.
Stop to see the Royal Botanical Park, located just below Dochula, to explore the sprawling conservation area. The 28 different species of rhododendrons and the orchid conservation area are not to be missed for the world.

Paro Sightseeing

We spend the day exploring this fascinating historic region.
Start by visiting the Paro Dzong — one of the best examples of Bhutanese architecture. It was built in the 17th century to serve as a stronghold against the invading Tibetans, today the dzong is a monastic school home to 200 resident monks.
We continue on to the Ta Dzong, a watchtower built in 1649, which now houses the National Museum. Here, we can view the displayed collection of thangkas, tapestries which depict Bhutan's important teachers and saints, and the exhibit of impressive festival masks used for tsechu dances.
Head over to the 7th-century Kyichu Lhakhang Buddhist temple to learn about the local legend of a giant demoness, who lay across the whole area of Tibet and the Himalaya to prevent the spread of Buddhism.
Visit the ruins of the Drugyel Dzong fortress which was built in the mid 17th century to commemorate the victory over the Tibetan-Mongol forces.
From here, we can enjoy the view of Mt. Jumolhari, Bhutan's holy peak.
If there is time, hike 90 minutes up to the Drakharpo Monastery, perched on the edge of a rocky cliff. Here you'll find sacred sites, including what is believed to be the body-imprint of the female Buddhist deity Vajrayogini, before heading back down to town.
In the evening, walk down Paro's main shopping street to pick up basic necessities, or simply go for a stroll and soak up the town's atmosphere.

Hike to Tiger's Nest Monastery

In the morning, drive the half hour to Ramthanka to begin your hike to one of Bhutan's most sacred pilgrimage sites — the Taktshang Lhakhang, more commonly known as the Tiger's Nest Monastery.
According to legend, Guru Rimpoche, the father of Bhutanese Buddhism, rode into the valley on the back of a tigress over a millennium ago and chose a cave at this location to meditate for three months.
Enjoy this peaceful two to three-hour hike to the monastery surrounded by the quiet sounds of nature and chanting monks before stopping for lunch in the monastery's cafeteria.
After lunch, we return the way you came.
If there is time, enjoy a relaxing hot stone bath. The traditional method uses river rocks placed in hot water, where they crack and steam to release key minerals and relieve aches and pains.

Departure

Today is your last day in the kingdom.
Transfer to Paro International Airport for your flight home.
Tashi delek!
Faqs
Reviews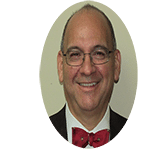 Aristofanes Cedeno
One Week in Nepal With Tour Guide
I recently spent one week in Nepal and Tour Guide Team Trek provided an extraordinary service with an itinerary suited to my needs and interests, including Kathmandu, Chitwan, and Pokhara, detailed cultural and historical explanations when visiting different sites in Kathmandu, and above all, a customer and people-oriented approach to all activities, meals, shopping, etc. Kumar Dahal was my tour guide and it was a pleasure for me to have him showing me his native Nepal. Kumar has excellent English speaking skills and he is willing to take the extra mile to help you have the best trip to this beautiful country. I recommend him and Nepal Tour Guide Team Trek wholeheartedly as the best agency to fulfill your expectations.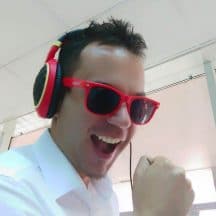 Adam Szucs
Memorable 4 Days With Tour Guide
My wife and I had the privilege to enjoy a 4 days long private tour with tourguideinnepal.com. Everything was spot on. We had a private driver and a private tour guide for the entire trip, both extremely polite. I can 100% recommend them to others also. I also found their pricing more than fair. Kumar runs the company, he was very helpful when we put together the custom itinerary. Our tour guide was Suvash, probably the most caring guy I've ever met. Thanks for the lifetime experience guys!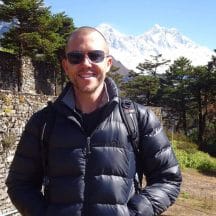 Brad Wegner
Two Nights Was Awesome
I only had two nights in Kathmandu and primarily wanted to do a chopper flight around Everest as well as see as much of Kathmandu as possible. Kumar was amazing and looked after me like family. I did a lot of research and Kumar booked the Chopper flight for me and answered any and all questions I had leading up to it. The Everest day was truly one of the best and awe inspiring days of my life. Kumar also took us to all of the must see sights in Kathmandu. He listened to our needs as well as read our body language for what we required. You must have a guide in places like Kathmandu to understand the history and not miss anything and you won't regret using Kumar – he is the best!!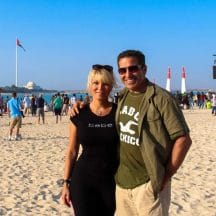 Tom And Heide
18th September, 2018
AMAZING NEPAL EXPERIENCE WITH Nepal Tour Guide Team
We had the privilege exploring KTM valley with Kumar. He has a way of showing you all facets of Nepal as nobody else will. Not only does he know his country like no other, he also has a special way of connecting you with his culture , people, customs and more like a real tour guide can only do. He is a humanitarian, a good spirit, with a great sense of humor and a heart of gold, someone who CARES about his country and people. You will love the way he guides you and shows you his country. Anything from local foods, to extensive history or just small talk about politics and social issues, Kumar is happy to discuss all. He showed us a side of Nepal, we would have never experienced with a larger bus group. He customized our program to our liking, the way we wanted it, patiently answered all of our questions always friendly , attentive and genuine. We can highly recommend Kumar as your private guide. I have traveled the world extensively (please see my other reviews on tripadvisor) and know the difference between 'just a guide' and a true tour director who LOVES his job and connecting with people from all walks of life. Kumar is great in what he does and his personality will make you like him the day you meet. We are still friends and should we return to Nepal, there is no doubt in our minds that we will see him again, not only as our guide but also to reunite with a great friend and human being.
Two Weeks In Nepal
We came to Nepal for just under two weeks in March 2017. My husband and I decided to bring my mom for her 60th birthday as it was her lifelong dream to visit Nepal. But weren't sure what to do while we were there! Luckily, we found Nepal Tour Guide Team, and after a few emails to Kumar, he set up the whole trip for us. Our trip was incredible, and Kumar was wonderful. From Kathmandu to Chitwan, Pokhara and back, Kumar showed us the whole country, and his knowledge was second to none. He arranged all the hotels, the car and driver, the things we did, showed us great places to eat and most importantly, provided great friendship and conversation along the way! We laughed the whole trip and had a wonderful time. The mountains were beautiful, Chitwan was amazing, and the lakeside at Pokhara was definitely my mom's favorite part. We're still positive we had the best tour guide and the most skilled driver in the entire country. Kumar is an incredible person and we made a lifelong friend. Even after coming home, we continue to keep in touch, chatting and making video calls. We can't wait to go back!
Total Cost (USD)
USD
/ person
Ask An Expert