Accommodation

Hotel, Tea House
Overview
Poon Hill Trek is one of, if not the most, popular short treks in Nepal. This trek is a perfect alternative for travellers who are seeking a trekking experience that can be completed in a week.
This trek allows you to get up close and personal to the mountains without exerting yourself physically. The trail meanders through rhododendron forests and bamboo groves leading you through the cobbled steps of the beautiful Ghandruk village. This village is one of the main stops before the Annapurna Trekking and the views of Annapurna range, Machhapuchhre and Himchuli range are spectacular from here. Ghorepani Poon Hill trek is not only a short trek but undoubtedly one of the most intensely scenic treks there is.
The trek can be completed in three days but most of the itineraries are designed for you to complete the trek in a total of 5 or 6 days. This gives you enough time to rest and immerse yourself in the local lifestyle.
Poon Hill Trek Trail
Your trek starts from Nayapul and then you gradually make your ascent up to Ghandruk village. The first day of the trek is slightly challenging where you walk on a gradual incline for upto 5 or 6 hours till you reach Tikhedhunga. All your fatigue and endeavour will be worth it though as you reach the village. You will find many trekkers on their way to mountain treks or fellow short travellers. You can exchange your trekking stories here as you gather around the campfire with the sun dimming past the mountains on the horizon.
The trek from Tikhedhunga to Ghandruk does gets easier the following day. This is the day where you get change of scenery as the landscape changes from terraced fields to magical coniferous forest with monkey groups passing through and some grazing village horses. The early morning sunlight peeking in through the canopy is simply exhilarating and gives you an invigorating energy to start your day. The trail then winds along through dense mossy waterfalls, bamboo groves, rhododendron fields until finally heading westward towards Ghandruk.
Ghandruk is a picturesque village consisting of around 1,200 individual households, largely occupied by the Gurung people. The Gurnungs are the ethnic people of Nepal who largely makeup the members of the world-famous and ferocious Gurkha regiment. Here, you can enjoy the local langur monkey meat, if you want to spice up your palette. While most of the surrounding villages are sparsely populated, owing to large migration to the city or abroad, this village is still bustling alive.
Ghandruk village will make you want to stay longer but as they say, the show must go on. After a fulfilling rest, you head towards the very heart of Annapurna range by following the steep path of Modi Khola to altitudes of 3,200m to finally reach Poon Hill.
The view from Poon Hill is the cherry on the cake when it comes to Ghorepani Poon Hill trek. The vantage point from here will give you jaw-dropping panoramic views of more than 20 peaks towering above you. The major mountain ranges are the Annapurna range, Machhapuchhre and Himchuli ranges.
As you make your way to the top of Poon Hill to witness the sunrise, you will know just exactly why this is also called the Annapurna Sunrise Trek. The golden light glistening through the snow capped peaks make you realize some form of divinity that only these parts can ignite.
Ghorepani Poon Hill Trek is a fairly easy trek and also because of its relatively short distance, it is suitable for people of all ages. And hence, this makes it the perfect destination for families looking for a getaway. Even experienced trekkers find this route to be a fantastic introduction to the Himalayas. All the features and culture make this a microcosm of stunning natural beauty mixed with an unspoiled ethnic lifestyle.
Trip highlights
Short and easy trek of Nepal.
Ghandruk village. You can share your stories, mingle and get to know the local lifestyle, in this vibrant Gurung village.
Ghandruk museum which showcases traditional Gurung equipments, tools and weapons
Breathtaking sunrise and sunset views from Poon Hill at a height of 3,210m.
Panoramic views of Annapurna range, Dhaulagiri range, Machhapuchhre Himal, Hiunchuli, Nilgiri, and Mardi Himal.
Trail leads you through the popular cobblestone steps of Ulleri village.
Rustic tea-shops that offer amazing hospitality.
Kathmandu or Pokhara - Nayapul- Ulleri (1960m, 6-7 hours)

Breakfast at your hotel in Kathmandu.
Take an early flight from Kathmandu to Pokhara then drive about 1 and a half hour to Nayapul.
We start our trekking to Ulleri.
The trail passes through local villages, teahouses, gentle green rolling hills, and rivers.
After crossing the Tikhedunga Khola, the trail begins to ascend quite steeply on a stone stairway that is more than 3200 steps.
Located at an altitude of 1,960m, Ulleri is about 4 to 5 hrs walk from Nayapul.
Overnight at Lodge

Ulleri-Ghorepani [2874m, 5-6 hours]

This is a very pleasant part of the trek that passes majority through jungles.
The jungle is famous for its rhododendron fields and even some orchid blooms.
Ghorepani is located at an altitude of 2874m with 5hour walk from Ghorepani.
Overnight at Lodge.

Ghorepani-Poonhill-Tadapani-Ghandruk [1939m, 7-8 hours]

We rise early in the morning. One hour climb up to Poonhill(3210m.).
It is about one hour walking to get to Poonhill (3210m). The sunrise view is spectacular from up here.
Magnificent view of the Himalayas like Annapurna South, Bahari Shikhar, Hiuchuli, Nilgiri, Dhaulagiri ranges, Tukuche peak, Annapurna I, II, III, IV, Lamjung Himal, Mt.Manaslu ranges, Machhapuchhre (Fishtail) and others mountains.
After this unforgettable view, we come back to Ghorepani for breakfast.
We then trek to Ghandruk. The hike starts with quite a steep uphill section to Deurali pass that is at a similar elevation to Poonhill.
After that, we hike down to Tadapani.
We continue to hike to Ghandruk through Bhaisi Kharka (Buffalo Pasture).  Ghandruk is one of the biggest villages of Gurung people. There is the Gurung Culture Museum. We can go and see the way of life of the Gurung people.
From this village, we can still see views of snow peaks. Ghorepani to Ghandruk
Overnight at Lodge.

Ghandruk-Kimche-Nayapul-Pokhara or Kathmandu (4-5 hours)

If it is a clear morning we may see Annapurna South, Hiunchuli,
Machhapuchhre (fishtail) and Annapurna III very close.
Breakfast then roughly an hour walk to Kimche.
From Kimche, we drive back to Pokhara in a 3 hr road trip.
Overnight at your hotel in Pokhara.

Arrival in Kathmandu. Departure.

After breakfast, we will drive to Pokhara Airport and fly back to Kathmandu.
You have some leisure time to do some souvenir shopping for you flight back to your home town.
Price Included
Accommodation in Kathmandu star category hotel 2 Nights. Breakfast included.
Accommodation in Pokhara star category hotel 2 Nights. Breakfast included.
All accommodations in Trekking route in a local tea house.
All surface transportation as per the itinerary in Tourist Bus if you need private car the cost will be additional.
English Speaking Guide During the Trip.
TIMS card, Government tax and our office service charges.
All meals in Trekking route.
Price Excluded
Sightseeing and hill station entrance fee where necessary.
Launch and dinner in Kathmandu.
Travel insurance International air fare to and from Nepal.
Nepal Tourist Visa fee.Personal Expenses.
Any kind of alcoholic drinks, hot water, hot shower, cold drinks, laundry, phone call, internet.
Trekking Equipments (down sleeping bag and down jacket).
Tips for guide, porters, driver ( Not mandatory ).
Horse riding rent per person in case you are interested and additional porter due to natural calamities during trek.
Arrangement of emergency helicopter service which will be paid by your travel insurance company.
Things and expenses for personal nature.
Other things not mentioned in Cost include.
FAQ
What is the best time of a year to do Poon hill trek?

For this trek spring season (March, April and May) is best time to trek. In this time, you can see the beauty of blooming flowers like rhododendron and orchids and clear panoramic view of Himalayas. Apart from this season, you can trek in other seasons too for the same adventure

What are the trekking equipment's required for this trek and where do I get them?

For trekking equipment's, we have mentioned them below. We recommend you be equipped with these for the trekking: Day pack Duffle bag Sun glasses Towels Water bottle Washing soaps Moistening lotion Spare batteries Spare Warm clothes And most needy things like: Hiking boots, Flip-Flop slippers, wind proof jackets which will keep you warm, trekking suits, sun hat, water proof gears. These equipment's are important for you while trekking and you will get these stuffs in trekking shops in Thamel area in Kathmandu or in Pokhara. Our representatives will be happy to help you with the hiring of the materials.

Are the foods and water hygienically standard?

Yes, the foods and water in the trekking region are hygienical standard as our representative will take care of foods that are provided to you on the region.

What kinds of foods are available during Poon hill trek?

Typically, different kinds of ethnic foods like Dal- Bhat are best served in the area. One can also get western and continental foods however the taste might not be up to the usual standards. And please inform our guide if in case you are allergic to any kinds of food.

How fit do I need to be to do this trek?

Your physical condition needs to be stable as you will be trekking in thin air. With a good physical condition, you will be able to metabolize better. With your body in a fit condition, you can cut effects such as Mountain Sickness, Respiratory problems, digestion problems and other problems you will face. To improve your cardiovascular fitness, high-intensity training works best. High intensity training involves short bursts of high-intensity effort, followed by a recovery period. It is the best way to increase your stamina and prepare you for trekking at different altitudes.

Do I need any medical insurance for this trek?

Medical insurance is highly recommended for this trek because it will be easy for you in case of any medical emergency. The trek to Himalayas is itself a challenging task so it is better to be prepared for circumstance.

Do I need guides and porters for this trek and how can I get them?

Trek guide is necessary for this trekking while you can choose to have a porter if you feel necessary who will carry 15 kgs of your luggage. The price of the porter is not included in our packages. You can get one in the trekking area and our guides will help you in the matter.

How can I pay for this trek?

You can choose to pay via credit cards, Bank transfer or IME/ Moneygram/ Western Union. For more information regarding the payment please follow our payment information.

What happens in-case of medical emergency during the trek?

In case of any medical emergency our guide will be there to help you. You could be transferred to any nearby health post or health clinic or you could be rescued via chartered Heli from the trekking region in case we need to. Having a travel insurance that covers the high-altitude medical insurance could be helpful in this situation.

Can I get the guides who speak languages other than English?

Yes, you can get the guide that speaks other language if you need one. The price however will be extra.

What if I cancel the trip?

For any trip cancellations clients will have to inform 30 days prior to the departure. While 15% Booking amount is fully nonrefundable any extra amount received above that shall be refunded however the expenses incurred for the transfer of the refund amount shall be charged by the company. Any trips cancelled within 30 days of the date of departure shall be fully nonrefundable.

How difficult is to do Poon hill trek?

Poon hill trek is a moderate trek which involves 5 to 6 hrs of walk per day to reach an altitude of 3210 m so clients with altitude sickness might face the difficulties.

How experienced are your guides/porters for this trek?

You will be accompanied by a knowledgeable and experienced guide licensed by the Government of Nepal. Our team has the members serving more than 10 years in the industry.

Are there ATMs on the way of this trek?

No there are no ATMs on the way so you have to carry extra cash with you.

Do I have to pay extra for the mobile, camera charging, hot shower and internet use and how much is it?

Yes, you have to pay extra charge 2 to 4 Dollars for charging, camera, hot shower or internet use.

What are the safety measures during my trip?

The safety measures you need to take before and during your trek are:

Get proper immunizations.
Proper trekking insurance.
Carry bottled water with you at all time. You also need to constantly have water purifying tablets. These tablets will be available at a local pharmacy.
Avoid Altitude Mountain Sickness by climbing gradually and allowing enough time for acclimatization.
Carry proper layers of clothing.
Have appropriate trekking gear.

Do I need to tip guides and porters and how much is it?

It is not mandatary but recommended to tip the guides and porters. It is usually 10% of trip amount.

What is the highest altitude reached of Upper Mustang trek?

The highest altitude is 3210 m at Ghar Gumba.

How long do we walk every day during this trek?

We will walk up to 5 to 6 hrs in this trek in average every day. Throughout the trail there will be plenty of time to rest and enjoy the scenic beauties.

What kinds of transportation are available during Upper Mustang trek? Do you book transportation or I need to book the transportation by myself?

We will provide air transportation Pokhara- Jomsom and Jomsom- Pokhara. Other surface transportation will be in private vehicle. Local buses and shared jeeps are also available for the transportation.
Review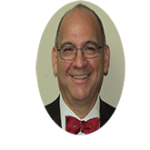 Aristofanes Cedeno
01/01/1970
One Week in Nepal With Tour Guide
I recently spent one week in Nepal and Tour Guide Team Trek provided an extraordinary service with an itinerary suited to my needs and interests, including Kathmandu, Chitwan, and Pokhara, detailed cultural and historical explanations when visiting different sites in Kathmandu, and above all, a customer and people-oriented approach to all activities, meals, shopping, etc. Kumar Dahal was my tour guide and it was a pleasure for me to have him showing me his native Nepal. Kumar has excellent English speaking skills and he is willing to take the extra mile to help you have the best trip to this beautiful country. I recommend him and Nepal Tour Guide Team Trek wholeheartedly as the best agency to fulfill your expectations.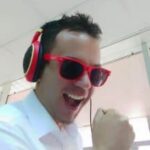 Memorable 4 Days With Tour Guide
My wife and I had the privilege to enjoy a 4 days long private tour with tourguideinnepal.com. Everything was spot on. We had a private driver and a private tour guide for the entire trip, both extremely polite. I can 100% recommend them to others also. I also found their pricing more than fair. Kumar runs the company, he was very helpful when we put together the custom itinerary. Our tour guide was Suvash, probably the most caring guy I've ever met. Thanks for the lifetime experience guys!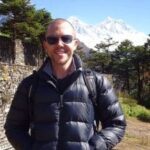 Two Nights Was Awesome
I only had two nights in Kathmandu and primarily wanted to do a chopper flight around Everest as well as see as much of Kathmandu as possible. Kumar was amazing and looked after me like family. I did a lot of research and Kumar booked the Chopper flight for me and answered any and all questions I had leading up to it. The Everest day was truly one of the best and awe inspiring days of my life. Kumar also took us to all of the must see sights in Kathmandu. He listened to our needs as well as read our body language for what we required. You must have a guide in places like Kathmandu to understand the history and not miss anything and you won't regret using Kumar – he is the best!!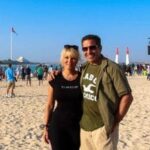 AMAZING NEPAL EXPERIENCE WITH Nepal Tour Guide Team
We had the privilege exploring KTM valley with Kumar. He has a way of showing you all facets of Nepal as nobody else will. Not only does he know his country like no other, he also has a special way of connecting you with his culture , people, customs and more like a real tour guide can only do. He is a humanitarian, a good spirit, with a great sense of humor and a heart of gold, someone who CARES about his country and people. You will love the way he guides you and shows you his country. Anything from local foods, to extensive history or just small talk about politics and social issues, Kumar is happy to discuss all. He showed us a side of Nepal, we would have never experienced with a larger bus group. He customized our program to our liking, the way we wanted it, patiently answered all of our questions always friendly , attentive and genuine. We can highly recommend Kumar as your private guide. I have traveled the world extensively (please see my other reviews on tripadvisor) and know the difference between 'just a guide' and a true tour director who LOVES his job and connecting with people from all walks of life. Kumar is great in what he does and his personality will make you like him the day you meet. We are still friends and should we return to Nepal, there is no doubt in our minds that we will see him again, not only as our guide but also to reunite with a great friend and human being.
Two Weeks In Nepal
We came to Nepal for just under two weeks in March 2017. My husband and I decided to bring my mom for her 60th birthday as it was her lifelong dream to visit Nepal. But weren't sure what to do while we were there! Luckily, we found Nepal Tour Guide Team, and after a few emails to Kumar, he set up the whole trip for us. Our trip was incredible, and Kumar was wonderful. From Kathmandu to Chitwan, Pokhara and back, Kumar showed us the whole country, and his knowledge was second to none. He arranged all the hotels, the car and driver, the things we did, showed us great places to eat and most importantly, provided great friendship and conversation along the way! We laughed the whole trip and had a wonderful time. The mountains were beautiful, Chitwan was amazing, and the lakeside at Pokhara was definitely my mom's favorite part. We're still positive we had the best tour guide and the most skilled driver in the entire country. Kumar is an incredible person and we made a lifelong friend. Even after coming home, we continue to keep in touch, chatting and making video calls. We can't wait to go back!
Total Cost (USD)
USD 1460 / person
Still confused?
Talk to our expert.