Overview
Nepal Tour Guide's Kathmandu Valley Tour takes you to the prehistoric sites in three districts, namely Kathmandu, Bhaktapur and Lalitpur. This tour not only showcases the rich culture of the Nepalese people but also takes you back in time through it's architectural and cultural wonders. It is because of this reason that Kathmandu, Lalitpur and Bhatapur are declared as UNESCO World Heritage Sites.
On the first day, you will visit four places in Kathmandu namely Kathmandu Durbar Square, Pashupatinath, Boudhanath and Swayambhunath temples. These sites hold tremendous religious and cultural importance to the Nepalese people and showcase Nepalese art and architecture at its best. The Durbar Squares are social and cultural focal point of the city and all the major social ceremonies are performed here. The architecture in the squares is typical of the Malla Dynasty that ruled over Kathmandu districts from the 12th to the 18th century.
Swayambhunath Stupa aka Monkey Temple
You also visit the Swayambhunath Temple on this day. The temple is lovingly known as the Monkey Temples by foreign travellers because of the large monkey population living in the area. The temple rests atop a hill and legend has it that, about 2,000 years ago, the temple rose out of a lotus flower blooming in the middle of a primordial lake that once spread across the entire Kathmandu valley. The Swayambhunath temple has an intriguing mix of both Hindu and Buddhist shrines. And its majestic white dome and glittering golden spire is visible from miles around the valley.
Pashupatinath Temple
Another World Heritage site of tremendous importance, not just for the Nepalese but also for the Hindus worldwide, is the Pashupatinath Temple. This is one of the main temples of Lord Shiva. Hindu cremation ceremonies take place here on a large scale. Foreigners may find these sites alien but it is hard not to get a profound sense of life and death watching an amalgamation of death ceremonies, devotional songs, rituals and festivities all happening at the same place at the same time. Since the main Lord Shiva temple is very sacred, only Hindus are allowed to enter the vicinity, but foreigners can respectfully observe all the proceedings from the opposite side of the river banks.
Boudhanath Stupa
The Boudhanath Temple or Stupa is one of the largest you will find in South Asia. It was built on an ancient trade route to Tibet by Tibetan merchants and even to this day, sees large inflow of Tibetan refugees. There are numerous tibetan monasteries built around the area, the main stupa on the other hand, is built in a Nepali Buddhist style architecture, similar to that of the Monkey Temple. Here in Bouddha, the town named after the stupa, one gets to experience an amalgamation of both Nepali and Tibetan art and culture.
Patan Durbar Square
Nepal Tour Guide's second day takes you to the durbar squares of Patan and Bhaktapur. Patan Durbar Square that lies to the south-east of Kathmandu is considered to be the oldest among the three cities of the valley. Patan, or it's older more traditional name Lalitpur is the 'City of Arts'. The reason behind the name will be apparent once you visit this thriving city. The Patan Durbar Square has many historic temples and buildings from Krishna Mandir to Bhimsen Temple, to Taleju Bhawani Temple to the Golden Temple (Rat Temple), located just north of the square. 
Bhaktapur Durbar Square
You then head about 13km east to Bhaktapur Durbar Square. Bhaktapur means the 'City of Devotees' and you can experience festivals and ceremonies here that are not found anywhere else in Nepal. During city sightseeing in Bhaktapur Durbar Square, you can experience the collection of pagoda style temples, the 55-window palace of brick and wood being the one of the more famous one.The city has one of the best preserved cultures dating back even to the 8th century A.D. Sites like Taumadhi square, Dattatreya square, National Art Museum, and Nyatapole Temple, among others, sets it apart from Patan and Kathmandu Durbar Squares. 
The 2015 mega-earthquake that hit Nepal saw the loss of the majority of the ancient and cultural treasures in Bhaktapur but the locals residents have residents have remained resilient and have even set an example to rebuild the national heritage through a community-led rebuilding initiative. This private tour guide will take you along an intimate, time travelling experience where you soak in every stories and legends behind the ancient valley.
Trip highlights
The 2,000 year old temple of Swayambhunath Temple that is steeped in legend and is said to be among the oldest monuments in the valley.
The bustling bazaar of Asan and New Road which is the trade hub of the country.
The cremation ghats of Pashupatinath temple. The temple is one of the most important pilgrimage sites of Hindus worldwide.
The 365 steps climb up to the Monkey temple.
The medieval town of Bhaktapur that still organizes ceremonies whose traditions date back to the 8th century.
The vibrant nightlife of Thamel where you get to meet travellers from all around the globe.
After going through customs, a Nepal Tour Guide representative will be waiting to guide you through the initial culture shock of Kathmandu's narrow, winding streets and get you settled into your hotel.
In the evening, the tourist hub of Thamel is a good place to grab your first meal. Thamel has a variety of restaurants to choose from offering both Western and local Nepali dishes. Lunch and Dinner by self.
Overnight at hotel.

Visit of Pashupatinath, Swayambhunath and Boudhanath Temples

After going through customs, a Nepal Tour Guide representative will be waiting to guide you through the initial culture shock of Kathmandu's narrow, winding streets and get you settled into your hotel.
Once you've settled in, we head out to visit Kathmandu's cultural highlights that is the Kathmandu Durbar Square. Here, you visit the medieval part of the town with famous monuments like- the Krishna Temple, Golden Temple, and Kumbeshwar Temple among others.
In the evening, the tourist hub of Thamel is a good place to grab your first meal. Thamel has a variety of restaurants to choose from offering both Western and local Nepali dishes. Lunch and Dinner by self.
Overnight at hotel.

Sunrise view drive to Nagarkot and sightseeing in Bhaktapur and Patan.

We drive early in the morning to reach Nagarkot roughly 32 km, 2 hrs drive from Kathmandu.
The Nagarkot hilltop is a very popular domestic tourist destination with majority of the tourists coming here to witness the sunrise and sunset from the viewpoint.
Breakfast and then we drive to Bhaktapur to visit the city's medieval Durbar Square. The place is home to popular Nyatapola Pagoda Temple as well as consisting of many unique peacock window style buildings.
We wrap our day with a visit to Patan Durbar Square and see for ourselves just why this city is referred to as the City of Art.
Diner outside preferably Thamel as this is a place to bring a fitting end to your journey. You can swap your travel stories with other travellers and even some trekkers.
Overnight at hotel.

After your breakfast at your hotel, a Nepal Tour Guide representative will take you to the airport 3 hours prior to your flight time.
Price Included
All Surface transport in Private Vehicle with AC.
All government charges and official charges.
An experienced English speaking tour guide throughout the trip.
All accommodations with 3 star category hotel with Breakfast.
Airport pickup and drop
Price Excluded
Lunch and dinner.
Sightseeing and hill station entrance fee.
Personal Expenses.
Anything not mentioned in the cost includes and itinerary
Review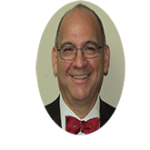 Aristofanes Cedeno
01/01/1970
One Week in Nepal With Tour Guide
I recently spent one week in Nepal and Tour Guide Team Trek provided an extraordinary service with an itinerary suited to my needs and interests, including Kathmandu, Chitwan, and Pokhara, detailed cultural and historical explanations when visiting different sites in Kathmandu, and above all, a customer and people-oriented approach to all activities, meals, shopping, etc. Kumar Dahal was my tour guide and it was a pleasure for me to have him showing me his native Nepal. Kumar has excellent English speaking skills and he is willing to take the extra mile to help you have the best trip to this beautiful country. I recommend him and Nepal Tour Guide Team Trek wholeheartedly as the best agency to fulfill your expectations.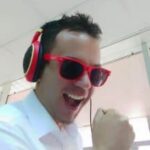 Memorable 4 Days With Tour Guide
My wife and I had the privilege to enjoy a 4 days long private tour with tourguideinnepal.com. Everything was spot on. We had a private driver and a private tour guide for the entire trip, both extremely polite. I can 100% recommend them to others also. I also found their pricing more than fair. Kumar runs the company, he was very helpful when we put together the custom itinerary. Our tour guide was Suvash, probably the most caring guy I've ever met. Thanks for the lifetime experience guys!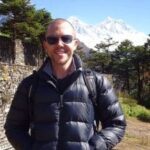 Two Nights Was Awesome
I only had two nights in Kathmandu and primarily wanted to do a chopper flight around Everest as well as see as much of Kathmandu as possible. Kumar was amazing and looked after me like family. I did a lot of research and Kumar booked the Chopper flight for me and answered any and all questions I had leading up to it. The Everest day was truly one of the best and awe inspiring days of my life. Kumar also took us to all of the must see sights in Kathmandu. He listened to our needs as well as read our body language for what we required. You must have a guide in places like Kathmandu to understand the history and not miss anything and you won't regret using Kumar – he is the best!!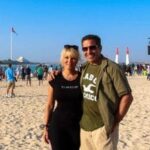 AMAZING NEPAL EXPERIENCE WITH Nepal Tour Guide Team
We had the privilege exploring KTM valley with Kumar. He has a way of showing you all facets of Nepal as nobody else will. Not only does he know his country like no other, he also has a special way of connecting you with his culture , people, customs and more like a real tour guide can only do. He is a humanitarian, a good spirit, with a great sense of humor and a heart of gold, someone who CARES about his country and people. You will love the way he guides you and shows you his country. Anything from local foods, to extensive history or just small talk about politics and social issues, Kumar is happy to discuss all. He showed us a side of Nepal, we would have never experienced with a larger bus group. He customized our program to our liking, the way we wanted it, patiently answered all of our questions always friendly , attentive and genuine. We can highly recommend Kumar as your private guide. I have traveled the world extensively (please see my other reviews on tripadvisor) and know the difference between 'just a guide' and a true tour director who LOVES his job and connecting with people from all walks of life. Kumar is great in what he does and his personality will make you like him the day you meet. We are still friends and should we return to Nepal, there is no doubt in our minds that we will see him again, not only as our guide but also to reunite with a great friend and human being.
Two Weeks In Nepal
We came to Nepal for just under two weeks in March 2017. My husband and I decided to bring my mom for her 60th birthday as it was her lifelong dream to visit Nepal. But weren't sure what to do while we were there! Luckily, we found Nepal Tour Guide Team, and after a few emails to Kumar, he set up the whole trip for us. Our trip was incredible, and Kumar was wonderful. From Kathmandu to Chitwan, Pokhara and back, Kumar showed us the whole country, and his knowledge was second to none. He arranged all the hotels, the car and driver, the things we did, showed us great places to eat and most importantly, provided great friendship and conversation along the way! We laughed the whole trip and had a wonderful time. The mountains were beautiful, Chitwan was amazing, and the lakeside at Pokhara was definitely my mom's favorite part. We're still positive we had the best tour guide and the most skilled driver in the entire country. Kumar is an incredible person and we made a lifelong friend. Even after coming home, we continue to keep in touch, chatting and making video calls. We can't wait to go back!
Total Cost (USD)
USD 550 / person
Still confused?
Talk to our expert.